https://www.audiologyonline.com/audiology-ceus/course/advanced-neural-response-telemetry-nrt-27307

This presentation will discuss advanced topics related to Neural Response Telemetry (NRT) in the Nucleus Device. Participants should have a basic understanding of NRT and its clinical uses before attending this course.
*This course is no longer offered for CEUs.*
Course created on January 27, 2022
View this Course on Demand
Presented By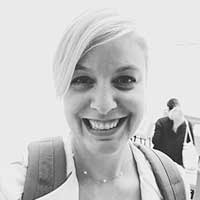 Amy Donaldson

AuD
CCC-A
Regional Clinical Training Manager
Amy Donaldson is an Audiologist and Marketing Manager for Connected Care at Cochlear Americas. She has extensive clinical experience as a cochlear implant audiologist, working in both the United States and Europe for the first decade of her career. In her many years with Cochlear, Amy has been privileged to provide advanced clinical support and education to professionals working with hearing implants across the United States. In her current role, Amy supports clinics as they transform how patients will connect to hearing care now and in the future.
---
More
Course participation information
To ensure you are ready to participate, please complete our short Test Drive to prepare your computer to view the course.
Login and logout times will be recorded and documented.
Passing an online exam will be required to earn continuing education credit.
Live Webinars allow presenter and participant interaction. The exam for these courses must be completed within 7 days of the event.
On-demand courses include texts, video and audio recordings of live webinars, and multimedia formats. The exam for on-demand courses must be completed within 30 days of course registration.
To participate in the course, complete the exam, and earn continuing education credit, you must be a AudiologyOnline member. Participants must complete the entire course; partial credit is not allowed.
AudiologyOnline is committed to ensuring accessibility to the widest possible audience. We are continually improving the user experience for everyone. If you have questions, requests, or would like to report an accessibility-related issue, please email accessibility@continued.com. We will review your request and respond in a timely manner.
Visit our Contact us page or give us a call if you have questions.