https://www.audiologyonline.com/audiology-ceus/course/benefits-afforded-by-precurved-electrode-34111

More effective cochlear implant (CI) clinical practices could result from consideration of individualized electrode array type (precurved vs. straight) as well as individual electrode position, resultant auditory perception, and device wear time in an attempt to maximize the number of spatially selective channels and auditory outcomes for each listener. This course will cover recent research completed at Vanderbilt University Medical Center combining audiological assessment, image processing, and application of individualized programming aimed at improving outcomes for adult CI recipients.
Course created on January 9, 2020
Preview Exam
View this Course on Demand
CEUs/Hours Offered: AAA/0.1 Advanced; ACAud/1.0; ASHA/0.1 Advanced, Professional; BAA/1.0; CAA/1.0; IACET/0.1; IHS/1.0; Kansas, LTS-S0035/1.0; NZAS/1.0; SAC/1.0
Learning Outcomes
After this course learners will be able to describe expected CI outcomes by a large clinical population without knowledge of electrode location and device wear time and compare this broad range of variability to what we could expect with more knowledge of individualized variables.
After this course learners will be able to describe differences between classic literature and newer studies providing evidence for greater channel specificity in modern-day CI recipients with precurved electrode arrays localized in scala tympani.
After this course learners will be able to describe the potential beneficial effects of a well-placed precurved electrode array (such as CI632) on upper stimulation levels, spectral resolution, and speech recognition in quiet and noise.
Agenda
| | |
| --- | --- |
| 0-5 Minutes | Introduction |
| 5-10 Minutes | Introductions to Perimodiolar Arrays/Slim Modiolar and image processing of pre- and post-operative CT scans to determine scalar location and electrode-to-modiolus distance |
| 10-20 Minutes | Chakrovarti et al Study (2018)—statistical modeling of CI auditory outcomes for various electrode types, patient characteristics, and scalar insertion outcomes |
| 20-30 Minutes | Holder et al Study (2019)—matched-cohort comparison of straight and precurved electrode recipients |
| 30-40 Minutes | Berg et al Study (2019)—channel independence studies |
| 40-45 Minutes | Wear Time Publications in adults: Holder et al. (2019) |
| 45-55 Minutes | Best Practices/Clinical Applications & clinical tips for programming and counseling current patients |
| 55-60 Minutes | Summary/QA |
Reviews
165 Reviews
Presented By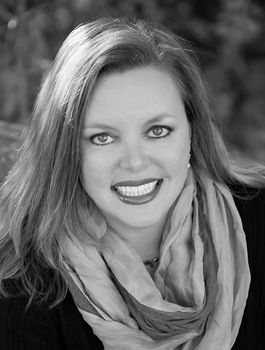 Rene Gifford

PhD
CCC-A
René H. Gifford, Ph.D., CCC-A, is a professor in the Department of Hearing and Speech Sciences with a joint appointment in the Department of Otolaryngology. She is currently the Director of the Cochlear Implant Program at the Vanderbilt Bill Wilkerson Center as well as the Associate Director of Implantable Hearing Technologies. Her current research interests include combined electric and acoustic stimulation (EAS) with cochlear implantation, hearing preservation with cochlear implantation, preoperative prediction of postoperative outcomes with implants, speech perception for adults and children with cochlear implants, and spatial hearing abilities of individuals with unilateral and bilateral cochlear implants. Dr. Gifford has published over eighty peer-reviewed articles and book chapters, and she authored a book in 2013 entitled "Cochlear Implant Patient Assessment: Evaluation of Candidacy, Performance, and Outcomes."
---
More
Presenter Disclosure: Financial: Rene Gifford is employed by Vanderbilt University Medical Center. She is a consultant for Advanced Bionics, Cochlear, and Akouos. She is on the Clinical Advisory Board for Frequency Therapeutics. She has received grant funding from NIH and NIDCD. Rene Gifford received an honorarium for this course. Non-financial: Rene Gifford has no relevant non-financial relationships to disclose.

Sponsor Disclosure: This Course is presented by Cochlear Americas in partnership with AudiologyOnline.

Content Disclosure: This learning event focuses on the following specific products or services: straight electrode arrays and precurved electrode arrays (though all manufacturers are included, two of the studies discussed only included Cochlear devices; but those studies were not funded by Cochlear)


Course participation information
To ensure you are ready to participate, please complete our short Test Drive to prepare your computer to view the course.
Full attendance is required, and the times you log in and out will be recorded and documented. If you log in to a live webinar late or if you log out early, you may not be able to earn CEU.
Passing an online exam and completing a course evaluation will be required to earn continuing education credit.
Live Webinars allow presenter and participant interaction. The exam and course evaluation for these courses must be completed within 7 days of the event.
On-demand courses include texts, video and audio recordings of live webinars, and multimedia formats. The exam and course evaluation for on-demand courses must be completed within 30 days of course registration.
To participate in the course, complete the exam and course evaluation, and earn continuing education credit, you must be a AudiologyOnline member. Participants must complete the entire course; partial credit is not allowed.
AudiologyOnline is committed to ensuring accessibility to the widest possible audience. We are continually improving the user experience for everyone. If you have questions, requests, or would like to report an accessibility-related issue, please email accessibility@continued.com. We will review your request and respond in a timely manner.
Visit our Contact us page or give us a call if you have questions.
---
American Academy of Audiology
AudiologyOnline is approved by the American Academy of Audiology to offer Academy CEUs for this activity. The program is worth a maximum of 0.1 CEUs. Academy approval of this continuing education activity is based on course content only and does not imply endorsement of course content, specific products, or clinical procedure, or adherence of the event to the Academy's Code of Ethics. Any views that are presented are those of the presenter/CE Provider and not necessarily of the American Academy of Audiology.
---
Australian College of Audiology
AudiologyOnline courses are approved for Continuing Education Points by the Australian College of Audiology. Automatic ACAud Approval Number 20000. This course is offered for 1 CEP.
---
American Speech-Language-Hearing Assn.
Advanced Level
0.1 ASHA CEUs
---
British Academy of Audiology
This course has been accredited with 1 CPD point/s by the British Academy of Audiology.
---
Canadian Academy of Audiology
The Canadian Academy of Audiology (CAA) supports and assists its members in the attainment of continuing education towards an individual professional development plan as required by their Provincial Regulatory Colleges and Provincial Associations. Audiology Online is an approved provider of educational activities for CAA members. Each hour of activity may be counted as one Continuous Learning Activity Credit (or equivalent) as allowed by the applicable regulatory college or association.
---
International Association for Continuing Education and Training
continued, LLC, DBA AudiologyOnline, is accredited by the International Association for Continuing Education and Training (IACET). continued complies with the ANSI/IACET Standard, which is recognized internationally as a standard of excellence in instructional practices. As a result of this accreditation, continued is authorized to issue the IACET CEU. continued, LLC, is authorized by IACET to offer 0.1 CEUs for this program.
---
International Hearing Society
This program is approved by the International Hearing Society and its educational committee, the International Institute for Hearing Instruments Studies. To learn more about earning IHS CE Credit, click here.
---
Kansas Department for Aging and Disability Services
Kansas Department of Health and Environment: Approved for 1 continuing education clock hours for Kansas licensed Audiologists by the Kansas Department for Aging and Disability Services. Long-Term Sponsorship number LTS-S0035.
---
New Zealand Audiological Society
This course is offered for 1.0 Continuing Education points through the New Zealand Audiological Society.
---
Speech-Language & Audiology Canada
Clinically certified members of Speech-Language & Audiology Canada (SAC) can accumulate continuing education equivalents (CEEs) for their participation with AudiologyOnline. One hour of coursework equals 1 CEE. All SAC members are encouraged to participate in on-going education.
---