https://www.audiologyonline.com/audiology-ceus/course/signia-expert-series-practical-tinnitus-32806

This session will provide a practical approach to helping patients that present with tinnitus in a clinical setting. Myths and facts about patients presenting with tinnitus will be addressed and the focus will be how many patients with tinnitus can be treated in the general audiology setting.
Upcoming Live Webinars
Wed, Jul 17, 2019 at 12:00 pm EDT
No CEU credit available
Presented By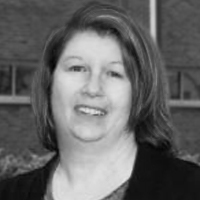 Gail Whitelaw
, PhD
Gail M. Whitelaw, Ph.D. is the director of the Ohio State University Speech-Language-Hearing Clinic and a clinical associate professor in the Department of Speech and Hearing Science at Ohio State. The clinic has performed school contracting in Central Ohio for decades and provides educational audiology services both for students and as a component of clinical education for AuD students. Dr. Whitelaw is a frequent presenter on a national level related to topics in pediatric and educational audiology and teaches coursework in pediatric and educational audiology at Ohio State. She is a past President of the Ohio Academy of Audiology, a past President of the American Academy of Audiology, and Chair of the Board of Governors of the American Board of Audiology. Dr. Whitelaw holds Board Certification in Pediatric Audiology from the ABA.
---
More
Course participation information
To ensure you are ready to participate, please complete our short Test Drive to prepare your computer to view the course.
Login and logout times will be recorded and documented.
Passing an online exam will be required to earn continuing education credit, where applicable.
Live Webinars allow presenter and participant interaction. The exam and course evaluation for these courses must be completed within 7 days of the event.
On-demand courses include texts, video and audio recordings of live webinars, and multimedia formats. The exam and course evaluation for on-demand courses must be completed within 30 days of course registration.
Event participation is free, but you must be a AudiologyOnline member to complete the exam and earn the continuing education credit.
AudiologyOnline is committed to providing equal opportunities in accordance with all applicable laws. If you are in need of a disability-related accommodation, please contact customerservice@audiologyonline.com. We will review your request and respond in a timely manner. Please note that we will require a minimum of 2 weeks to provide a reasonable accommodation for your request.
Visit our Contact us page or give us a call if you have questions.