AudiologyOnline: What does the new platform name Blu mean?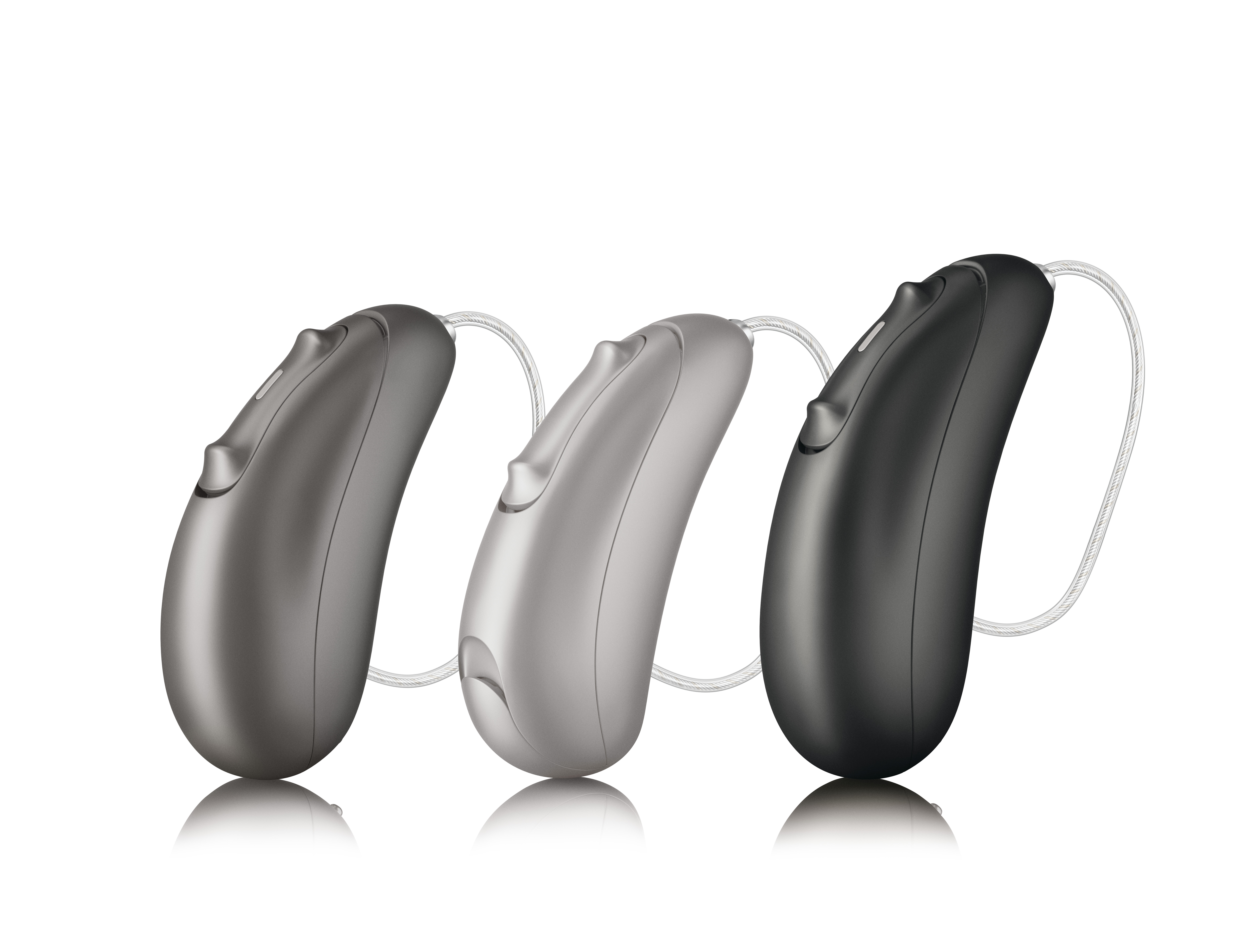 Shannon Basham, AuD: The name Blu is about inspiring a spirit of freedom, possibility and clarity. It represents bright and optimistic feelings that good times are out there and if we seize them life can be as boundless as the horizon. So, I say, what are we waiting for? Amazing experiences come out of the Blu.
AudiologyOnline: Knowing sound performance is the most important factor in purchasing amplification for patients, what does Blu offer in this area?
Shannon Basham, AuD: Blu takes spontaneity to a whole new level. It starts with the highly advanced signal processing system we call Integra OS, that recognizes and adjusts automatically to each sound environment. With accurate classification covering from quiet to complex noisy situations, Integra OS blends environments into one of many thousand combinations. We realize performance is critical in a noisy setting, and Blu delivers. Equipped with AutoFocus 360, the binaural network of these four microphones determines where speech originates, then focuses in that direction and dynamically adjusts the level of amplification in each ear. It applies appropriate speech enhancement to lift the speech, and now with our new feature, Dynamic Noise Reduction, when speech is coming from the front, it further reduces interfering background noise for greater contrast between speech and noise. What does this mean for our patients….easier listening, less effort in these most complex noisy situations.
Some of the most precious moments are in quiet spaces. I have a 6-year-old son and as a mom, I know that storytime before bed is a super special part of our nighttime routine. So, we mustn't just focus on those complex listening environments. Integra OS uses Spatial Awareness which works to minimize the impact of missing acoustic cues that can be lost with hearing aids. Additionally, it applies soft speech lift to enhance subtle nuances of speech to help our patients engage comfortably in those heart-to-heart conversations.
AudiologyOnline: It seems like personalization is becoming more and more important these days. How does Blu address this trend?
Shannon Basham, AuD: We know that healthcare consumers are changing and have evolving needs and expectations. So with Blu, we have further personalized the listening experience. The Remote Plus app already provided simplified features such as a remote control. Now, our customers are buzzing with excitement with the 6 pre-set optional app programs. If your patient is in a listening situation where they really want to make substantial changes, they can select from the 6 pre-set manual programs and after doing so, additional adjustments to improve focus, boost speech and/or reduce background noise are available. We even have something cool for our music lovers: customizable music genres.
Rest assured, next time your patient visits you in your clinic and you connect their Blu instruments to Unitron TrueFit™ fitting software, you will have transparency of any optional app program your patient added. And...for changes that require a little more attention, remote adjust allows you to deliver professional fine-tuning remotely. It's so convenient to you and your patient. No virtual appointment is necessary.
AudiologyOnline: Unitron has offered Made-for-All connectivity for several years now. So is there anything new with digital media streaming and mobile phone usage?
Shannon Basham, AuD: Absolutely. The Blu platform fully integrates into your patient's digital world, allowing for seamless connectivity to any Bluetooth enabled device. Patients can make truly hands-free phone calls and stream stereo sound music, podcasts, and other media directly into their hearing instruments. A crowd favorite, is we can now have 2 active Bluetooth device connections. So those like me, who have a personal AND a business phone, can have them both paired to Blu instruments. When I am streaming music from my personal cell and a work-related call comes into my business phone…no problem. I'll be answering that call…in a very smart fashion, with our new tap control feature. Tap control utilizes an accelerometer that allows users to easily control media and calls with a quick tap to the ear.
Truly convenient connectivity ensures that your patients can completely immerse themselves in life experiences instead of focusing on their hearing instruments and other devices.
AudiologyOnline: What innovations outside of just the hearing instruments themselves does Unitron offer?
Shannon Basham, AuD: At Unitron we truly believe that the world would be a better place if everyone felt really great about the entire hearing care experience. Our sound performance technology delivers a natural listening experience. It's wrapped in an award winning design for ease of use and are comfortable for your patients. Unitron's experience innovations are designed to personalize and optimize from first fit and beyond. We still offer FLEX:TRIALS; coach; Log It All and Unitron is the world's only upgradeable hearing instrument through FLEX:UPGRADE. With FLEX:UPGRADE, you can have peace of mind knowing each patient can transition smoothly to amplification with the right solution now and in the future.
So as you can see, your patient will be prepared for wherever life takes them. They can soak in every moment, embrace every sudden change of plans and walk boldly into each new experience. Because amazing experiences truly come out of the Blu.