AudiologyOnline: What was the priority when Phonak developed Audéo Paradise?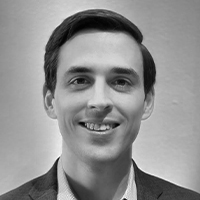 Kevin Seitz-Paquette, AuD: When we develop a new product, we always consider the needs of the end-user first and foremost. We start by asking ourselves what our products could do differently or better to enrich the lives of the patients who use them. The answer to that question points us towards our next innovations.
Today's patient is living in a socially and technologically complex world. He or she likely needs to move seamlessly between listening environments and between connected devices. Hearing aids should support a patient in maintaining a good social network, which is an important element of well-being.
We designed Phonak Paradise hearing aids to be able to keep up with patients as their needs change throughout the day and across their lifespan. Research—both at the Phonak Audiology Research Center (PARC) in Aurora, Illinois, and around the world—has demonstrated the benefit of Paradise's innovations.
AudiologyOnline: What data did Phonak utilize/follow when developing Audéo Paradise?
Kevin Seitz-Paquette, AuD: Phonak follows a rigorous process when developing new technology. Any new technology, including Paradise, is evaluated many times as the concept is developed and refined.
We generate data in three primary ways:
in technical measures,
in human-based laboratory tests, and
in more ecologically valid human trials.
These phases of testing each tell us something different. We learn how the new technology behaves on a purely objective level, how it benefits patients in tightly controlled environments, and finally, how it benefits patients in an unpredictable (but realistic) environment.
AudiologyOnline: What features does the PRISM™ chip bring to Paradise?
Kevin Seitz-Paquette, AuD: The Processing Real-Time Intelligent Sound Management, or PRISM, chip is the innovation that makes Paradise possible. The PRISM chip is the new platform that powers all of the new features of Paradise.
PRISM doubles the memory of our previous chip and offers enhanced connectivity. In addition to the PRISM chip, Paradise also features an onboard motion sensor.
AudiologyOnline: How do these features help patients?
Kevin Seitz-Paquette, AuD: When we released Phonak Marvel™, hearing care professionals and hearing aid users alike were delighted by the ability to connect to virtually any Bluetooth® device. Patients don't necessarily want to make a decision about the mobile phone they use based on their hearing aids, or vice versa. Working-age patients may also wish to connect their laptop to their hearing aids to stream Zoom calls without the hassle of an intermediary device.
Paradise continues the Made-For-All legacy of Marvel. For the first time, Paradise now allows the user to maintain two active connections simultaneously. That means that a user can seamlessly switch from streaming their favorite show on their tablet to take a call on their phone, without needing to adjust settings on either device. Of course, Paradise maintains the ability to connect directly to Roger™ devices, as well.
AudiologyOnline: What features/benefits does APD 2.0 bring to Paradise?
Kevin Seitz-Paquette, AuD: Fitting rationales and gain models don't always get the attention of other hearing aid features. In fact, I suspect that most hearing care professionals, if asked to list a few hearing aid features, would not mention either the fitting rationale or gain behavior. That's understandable! If you asked me to list the features of my car, I wouldn't tell you that it has an engine.
However, that doesn't mean that improvements made to the gain model of a hearing aid are not important advancements. APD (short for Adaptive Phonak Digital) 2.0 now has three innovations:
linearized high-level gain for natural sound quality and better speech intelligibility for loud speech-in-noise,
adaptive compression speeds for more dynamic range and reduced perceived reverberation, and
a new pre-calculation for mild to moderate hearing loss for a comfortable first fit.
AudiologyOnline: What advancements does the updated AutoSense OS™ 4.0 offer the Paradise hearing aid wearer?
Kevin Seitz-Paquette, AuD: It's easy for those of us with normal hearing to take for granted all of the things our ears and brain do for us as we move through different acoustic scenes. When someone has hearing loss and is using hearing aids, it's up to the hearing aid to make the transition from one acoustic scene to the next as easy as possible.
AutoSense OS is the onboard system Phonak hearing aids use to classify the environment and orchestrate the hearing performance features. With Paradise, AutoSense OS 4.0 takes this system to the next level.
It will continue to offer all of the features available on previous products, like Marvel, while adding three important new innovations: Motion Sensor Hearing, Dynamic Noise Cancellation and Speech Enhancer.
Phonak Audéo™ Paradise
AudiologyOnline: What problem does Motion Sensor Hearing solve for hearing aid wearers?
Kevin Seitz-Paquette, AuD: Until Paradise, AutoSense OS could only make decisions based on what it knew from the acoustics as detected by the hearing aid microphones. This strategy works well most of the time. However, acoustics are sometimes deceiving.
Imagine you are walking through a busy mall, and you have a family member by your side. Before Paradise, AutoSense OS might detect that you were listening to loud speech in noise and shift to a highly directional microphone response. That would be great if you were sitting still and focusing on one or two conversation partners. In our example at the mall, though, you probably want to hear your family member speaking to you while also maintaining audibility for the sounds around you.
Motion Sensor Hearing takes advantage of the motion sensor available on Paradise devices to recognize that the user is in motion, and to automatically maintain audibility from all sides. In research done at the University of Toronto, patients preferred Motion Sensor Hearing for speech understanding and environmental awareness when participating in a walking and listening task.
AudiologyOnline: What problem does Dynamic Noise Cancellation solve for hearing aid wearers?
Kevin Seitz-Paquette, AuD: I'm sure I don't need to tell your readers how tricky an issue background noise can be. Patients vary widely in how much noise impacts them—both auditorily and psychologically. What makes it even more of a challenge when fitting hearing aids is that the impact of noise may not be the same from one situation to another for any given patient.
Dynamic Noise Cancellation (DNC) gives some control back to the patient via the myPhonak 4.0 app. The patient can choose how aggressively DNC reduces noise based on whether they prioritize comfort or sound quality. Because the patient has the control, that choice can vary based on their listening needs and priorities in real-time.
AudiologyOnline: What problem does Speech Enhancer solve for hearing aid wearers?
Kevin Seitz-Paquette, AuD: Some speech sounds are soft enough that they remain difficult to hear, even in a quiet room with well-fit hearing aids. Sounds like /s/, /sh/, and /f/ can easily go unheard by hearing aid users, leaving patients to try to fill in the "missing" sounds on their own.
Speech Enhancer provides extra gain to these very soft inputs when the environmental noise is sufficiently low. By making these soft speech sounds audible, Speech Enhancer reduces the likelihood that the patient will have to guess at which sound was spoken.
Click here if you would like more information on Phonak Paradise, its features and how it can support your patients' hearing needs.