AudiologyOnline: Coming off of AAA 2023, HearUSA really emphasized its goal of making hearing care more accessible. What are some of the accessibility challenges facing hearing care today?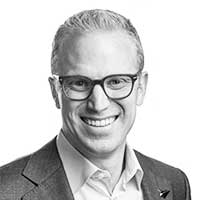 James Gilchrist: In the United States, we have one of the most advanced healthcare systems in the world, but the percentage of those treating their hearing loss remains low with estimates ranging between 20% and 30% in the US. A major reason for that is a lack of access. In many areas of the country, there's a shortage of hearing care professionals, which can make it difficult to get timely appointments or find a provider who meets one's needs.
In fact, 56 percent of US counties still lack adequate access to hearing services. We expect this challenge to worsen as an aging US population increases demand for hearing care.
At the same time, the need for HCPs is growing, and it is estimated that the number of HCPs would have to increase by 50% beginning immediately to meet the projected demand for hearing care services.
That's the reality our industry faces and its what we're focused on each and every day at HearUSA. Coming out of AAA, we will continue to expand our points of care, adding more HCPs to support more clients in getting the hearing care they need.
AudiologyOnline: What is HearUSA doing to increase access to quality hearing care?
James Gilchrist: At HearUSA, our commitment to accessibility is strengthened by a number of factors, including our diverse product line and new HearAssist program that helps provide hearing care to those who might not have had the option previously.
With the recent addition of over-the-counter hearing aids from Sony to our list of prescription offerings from Widex, Signia, Rexton and other brands, HearUSA HCPs nationwide are equipped with a complete portfolio of the world's best hearing aid solutions for all patients, across all levels of hearing loss and budget. If you need a hearing aid, HearUSA can help you — guaranteed.
As we ramp up to meet the growing demand for HCPs, we want to ensure everyone can access Simply Excellent Hearing Care at their nearest HearUSA center. That's why we've developed HearAssist, a new program that leverages state-of-the-art, clinically validated technology so our HCPs can provide clients with real-time, comprehensive diagnostic hearing evaluations, consultative hearing aid selection and fittings remotely at a hearing center conveniently located nearby.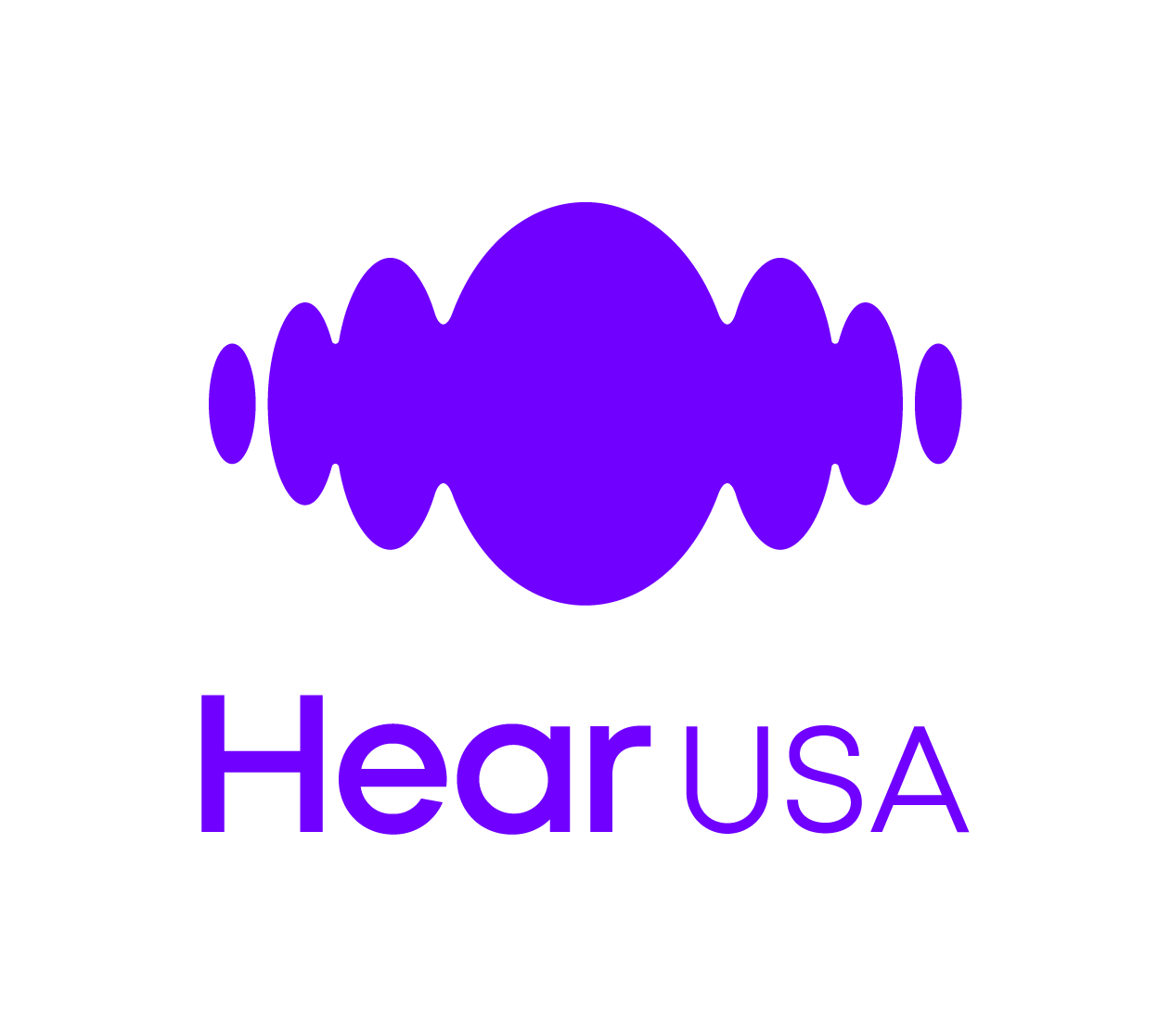 With HearAssist, HearUSA is able to expand capacity for appointments in busy centers, provide coverage in centers without a full-time HCP, and extend access to underserved communities so that clients can still go to their local center and receive virtual hearing aid evaluations comparable to the same standard of care as an in-person evaluation. HearAssist helps us meet clients where they are and deliver hearing care without boundaries.
AudiologyOnline: HearUSA also used AAA as a space to grow its HCP network. How does HCP recruitment relate to HearUSA's goal of bringing hearing care to all who need it?
James Gilchrist: As a leader in the hearing care industry, we've continued to innovate and pioneer better solutions to reach the 48 million Americans experiencing hearing loss, starting with our ambition to change one million more lives by 2028.
Accessibility of hearing care services and inequalities in the availability of services are key barriers to realizing our ambition. We believe that elevating the voice of our providers, as well as investing in our HCPs and internship/externship programs, is critical to accomplishing our goals. There's a clear need for more HCPs and we're doing everything we can to bring more into the fold.
AudiologyOnline: Speaking of HCP recruitment, what is the Grow Beyond Together program?
James Gilchrist: The Grow Beyond Together program focuses on recruiting both existing HCPs and network providers, engaging students and faculty from Audiology programs through networking for internships/externships and showcasing HearUSA as the hearing care retailer that's best equipped to solve the hearing accessibility issue.
HearUSA's HCPs are either audiologists, the majority of which have a doctor of audiology (Au.D.) degree, or hearing instrument specialists (HIS). With that in mind, HearUSA's HearAcademy also has its own HIS Apprentice Program to develop and sponsor talent to become HISs.
AudiologyOnline: How will Grow Beyond Together help HearUSA accomplish its recruitment goals?
James Gilchrist: This continuing investment in HCP development will help us more effectively reach post-graduate students pursuing their Au.D., HISs, established audiologists, and even attract new candidates to join the industry and become a HIS through our HearAcademy HIS Apprentice Program.
Through the Grow Beyond Together program, we offer a new field structure and expanded professional development team to provide greater support; licensing reimbursement for continuing education; and development opportunities for advancement through roles like HCP Team Leads, Advisory Board positions, or District Managers.
We hope that HCPs, AuDs, and AuD students will join our ambition to change one million more lives and tackle the hearing care accessibility challenge head on!
AudiologyOnline: Can you provide more information about HearUSA's open positions for paid externships and internships?
James Gilchrist: Currently, HearUSA has 15 open positions for paid 4th-year AuD externships, as well as offerings for shorter, 3rd-year internships.
We offer both clinical rotations and final year placements. We strive to be the destination placement for students based on our robust offerings. We place students based on areas of interest and requirements and teach best practices for adult hearing evaluations and rehabilitation through our client-centric service model - Simply Excellent Hearing Care.
As part of a global organization, students gain exposure through partnering with our wholesale teams for Widex, Signia and Rexton to gather insights into their unique technology. In addition, students get to know the somewhat complicated world of third party and managed care through seeing our clients from TruHearing, Hearing Care Solutions and Hear.com. Finally, we offer the highest paying final year externships available in the industry along with 401(k), PTO and healthcare benefits.
AudiologyOnline: Talk about HearUSA's HearAcademy Learning Center. How does it support employees' professional development?
James Gilchrist: The HearAcademy Learning Center was created to support our employees from the start of their employment through comprehensive onboarding and orientation, and further develop their skills with personalized, continued professional education. As part of this commitment to growth and development, we are investing in dedicated Learning Centers starting with the May 9th grand opening of our Learning Center in Palm Beach Gardens, Florida and our second Learning Center opening shortly in Huntington Beach, California, with others to follow.
Our HearAcademy HIS Program is another key investment we are making to grow our HCP network and address hearing care accessibility challenges. Currently, there are 48 HIS Apprentices with another 23 scheduled to start soon and the program has now expanded to nurture the development of external candidates, such as those from other healthcare industries. We are utilizing the new Learning Centers for focused bootcamp sessions to accelerate learning and prepare our Apprentices to become licensed hearing instrument specialists.
AudiologyOnline: This past AAA was HearUSA's first since announcing its rebrand last Fall. For those who may not know, what does the rebranded HearUSA look like?
James Gilchrist: HearUSA's new brand vision redefines hearing care to reflect today's client desire to live life to the fullest. The new vision aims to reframe the way clients learn about, experience, and purchase custom-fitted, prescription hearing aids from leading brands like Widex and Signia, and now OTC hearing aids from Sony.
We want to simplify the process and empower our clients on their hearing health journey. We believe it is time to break down the stigma around hearing loss and meet our client's changing needs, as they are tech savvy, proactive, and have high expectations. It's important to capture their passion for life, reflect their need to be in control of their hearing health, and help them connect with the world around them.
To do this, we've united 1,000 team members, 360 hearing centers, and 28 brands under the HearUSA umbrella with a shared ambition to change one million more lives by 2028 through Simply Excellent Hearing Care.
Whether it's their first visit or a follow-up appointment, our HCPs are here to partner with our clients to uncover their hearing challenges and provide a recommendation based on their needs and lifestyle so that they can experience the life-changing benefits of better hearing.
AudiologyOnline: What makes the hearing care HearUSA delivers "Simply Excellent"?
James Gilchrist: Simply Excellent Hearing Care is all about our client-centric focus. There are three core factors that make the HearUSA client experience unique:
We help you Experience the Sound. During appointments, our clients are able to try on different hearing aids from multiple leading brands and begin the journey of reconnecting with friends, family, and the world around them.
We help Maximize the Benefits. As the leader in managed care within the industry, we can help clients make the most of their valuable insurance benefits and have flexible financing options.
We help you Hear Better Today. Our Test, Advise, Fit and Go service means clients can leave with hearing aids the same day they're evaluated.
AudiologyOnline: What are HearUSA's goals for the rest of the year?
James Gilchrist: For more than 35 years, we've been changing lives by helping people take charge of their hearing health. Today, we move forward with a sense of purpose, a purpose to unlock human potential by making wonderful sound a part of everyone's life. We are a unified team with a united brand and a shared ambition to change one million more lives by 2028 as the leader in addressing the hearing care accessibility challenge.
To achieve this goal, we've adopted a multi-pronged approach that includes expanding our network of centers and hearing care providers, leveraging telehealth technology, and embracing OTC hearing aid options while focusing on building the strongest culture and community of team members in the industry.
We'll continue to develop our HearAssist program to ensure clients that previously didn't have access to hearing care, receive the care they deserve. At the same time, we're continuing to aggressively expand our hearing center footprint to serve clients in more locations across the country.
HearUSA HearAcademy Learning Centers are a key way we're supporting the HCPs that staff our centers throughout the US. We will offer onboarding, ongoing professional development, manufacturer collaborations, and continuing education at our centers in Palm Beach Gardens, Florida (now open) and Huntington Beach, California (opening later in 2023).
HearAcademy Apprentice and university engagement pillars include 3rd year internships, 4th year externships, as well as our HIS Apprentice Program that's designed to develop and sponsor talent to become HISs.
We're also reaffirming our commitment to providing both prescription and OTC devices. We believe in OTC's potential to increase the number of people who address their hearing loss by improving the overall awareness of the importance of hearing health; providing affordable access to hearing solutions for those with mild to moderate hearing loss; and empowering Americans to start their hearing health journey sooner.
Conversely, prescription hearing aids remain an effective treatment for every level of hearing loss, not just mild to moderate, and include the added benefit of being professionally fit by our HCPs who test hearing through advanced diagnostic tools.
Stay tuned for additional updates by checking out our website!