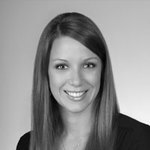 AudiologyOnline: Can you describe the process that went into the development of the recent global consensus on the use of cochlear implants?
Meredith Holcomb: This was a long and thorough process from start to finish. A systematic review of over 6,000 peer-reviewed papers in the area of cochlear implantation for adults with bilateral severe-to-profound sensorineural hearing loss was completed. Subsequently, 74 articles met inclusion criteria and were used to create the initial consensus statements. After three rounds of voting, the Delphi panel members agreed upon 20 statements for use and the publication process began quickly thereafter. The manuscript was developed, edited by all members of the panel, and then underwent a rigorous peer-review process. The publication date of August 27, 2020 was the culmination of years of dedication by all involved.
AudiologyOnline: Who was involved?
Meredith Holcomb: The Delphi Consensus Panel was assembled by Dr. Craig Buchman and the steering committee. They selected 30 international audiologists and ear, nose and throat surgeons who are considered experts in the field of cochlear implantation to serve on the panel. Several members of the Consumer and Professional Advocacy Committee (CAPAC) and representatives from the CI industry were included in the project as well, but they did not participate in the voting process.
AudiologyOnline: What was the objective when you started this project?
Meredith Holcomb: The project is the largest of its kind in improving global access and awareness of cochlear implantation. With cochlear implant penetration as low as 10% in the United States and even lower in other countries, it is clear this technology is underutilized for the many patients who need it. Inconsistencies in candidacy evaluation, referral recommendations and perceptions of cochlear implants disrupt the medical decision-making process for individuals who are potential cochlear implant candidates. This endeavor was intended to highlight the benefits of cochlear implants and to educate healthcare providers on the importance of referring their patients with hearing loss in a timely manner to a cochlear implant center for formal evaluation. This is a major first step toward creating international guidelines for best practice for cochlear implants in adults with bilateral severe to profound sensorineural hearing loss.
AudiologyOnline: Can you describe some of the statements for us?
Meredith Holcomb: The 20 statements agreed upon by the panel members were grouped into the 7 categories listed below.
Level of awareness of cochlear implants
Best practice clinical pathway for diagnosis
Best practice guidelines for surgery
Clinical effectiveness of cochlear implants
Factors associated with post-implantation outcomes
The relationship between hearing loss and depression, cognition and dementia
Cost implications of cochlear implants
Statement 1 states: "Awareness of cochlear implants among primary and hearing healthcare providers is inadequate, leading to under-identification of eligible candidates. Clearer referral and candidacy pathways would help increase access to cochlear implants." This is incredibly important as it sheds light on an enormous barrier to cochlear implantation. From the evidence, it was concluded that many healthcare providers are unaware of the current CI criteria and the referral pathway for patients. Not only does this delay appropriate treatment of hearing loss, but it can lead to many other health concerns such as depression and dementia.
Statements 15 and 19 address the positive effects cochlear implantation can have on the well-being of adults with hearing loss. Statement 15 states: "Adults with hearing loss can be substantially affected by social isolation, loneliness and depression; evidence suggests that treatment with cochlear implants can lead to an improvement in these aspects of well-being and mental health. Longitudinal studies are needed to obtain further knowledge in this area." Statement 19 states: "Hearing loss is not a symptom of dementia; however, treatment of hearing loss may reduce the risk of dementia." These statements provide a clear message that untreated or inappropriately treated hearing loss may negatively affect the mental and cognitive health of adults. Patients with moderate to profound bilateral SNHL should be referred to a CI center for a CI evaluation as early as possible to help mitigate these related health conditions.
AudiologyOnline: What is the significance of having these statements in the public domain?
Meredith Holcomb: The public needs more guidance on the benefits of cochlear implants and when patients should be referred for a cochlear implant evaluation. Our hope is the statements will provide a clearer understanding of how cochlear implantation is a safe and effective treatment for significant hearing loss, regardless of age, and can produce positive lasting effects such as improved speech understanding and quality of life. The significance of making these statements public is to improve global access and awareness of cochlear implantation.
AudiologyOnline: What are some of the barriers that currently exist in the US in terms of receiving an appropriate assessment, diagnosis and referral to a cochlear implant center?
Meredith Holcomb: Under-identification of eligible CI candidates by hearing healthcare and primary care providers is a huge barrier in the US. While FDA candidacy for cochlear implantation has expanded in the last 10 years, the penetration rate for CI utilization has barely increased. Hearing healthcare and primary care providers have many patients in their practice who would benefit from a CI. However, lack of knowledge of current CI criteria and confusion regarding referral pathways leads to a limited number of referrals by clinicians for a CI evaluation. Thus, patients who need access to better hearing technology are not receiving it.
Another barrier to appropriate assessment and diagnosis of hearing loss is the under-utilization of functional tests by hearing aid audiologists and hearing instrument specialists to evaluate how their patients performing with hearing aids. Audiologists and hearing instrument specialists do not routinely assess the functional performance of their patients and often rely on unaided word recognition scores and subjective judgment when determining if a CI referral is warranted. As such, many patients who need a CI are not referred to a CI center and instead continue to struggle to communicate with hearing aids. Clearer referral guidelines and inclusion of aided speech perception testing as a standard of care would likely improve patient access to a CI center. Additionally, inconsistencies exist among CI audiologists and CI centers with how they determine who is an appropriate CI candidate. Cochlear implantation is covered by most insurance companies in the US, yet candidacy criteria often differ between companies which can add to the confusion of identifying appropriate candidates to refer for a formal CI evaluation. Standardization of the CI evaluation test battery and candidacy determination would reduce the variability between clinics. As it stands, patients who undergo CI evaluation at different CI centers may qualify for a CI at one center but not the other. Overall, clearer referral and candidacy pathways are necessary to increase access to cochlear implants.
AudiologyOnline: What does this mean for a person suffering from hearing loss?
Meredith Holcomb: Many patients with significant hearing loss struggle to communicate with loved ones even when using appropriately fit amplification. The longer hearing loss is left untreated or inappropriately treated, the greater the potential risk for health conditions such as dementia, depression and heart disease. As such, hearing loss is a significant health concern that should be treated with as much vigilance as other health problems. We, as healthcare providers, need to actively refer patients with moderate to profound bilateral sensorineural hearing loss for a cochlear implant evaluation when they report difficulties with speech understanding.
Patients trust their hearing healthcare providers to guide them through treatment options for hearing loss, and often cochlear implantation is not recommended or mentioned as an option. Traditional hearing aids are typically not the best treatment route for this degree of hearing loss, and many patients are stuck in the cycle of trying one more hearing aid as recommended by their provider. The consensus statements will hopefully establish better access and clearer referral pathways for patients who need cochlear implantation.
AudiologyOnline: What needs to happen next to address the low levels of awareness and adoption to an increasing adult population suffering from severe and profound hearing losses?
Meredith Holcomb: Education is needed for primary care providers and hearing healthcare providers to fully understand the CI referral process and CI candidacy. As well, policy-makers need to be educated on the negative health risks associated with delayed hearing loss treatment with a CI. While hearing aids are often helpful for patients with lesser degrees of hearing loss, cochlear implantation should be the standard of care for the treatment of moderate to profound SNHL.
Direct referral pathways are needed from providers to CI centers as confusion surrounding where and when to refer for a CI eval increases the time between HL diagnosis and management. This is concerning since longer durations of hearing loss negatively affect speech understanding, quality of life, mental and cognitive health for adults with significant hearing loss. Clearer referral criteria should be developed to assist with direct referral pathways.
One of the Delphi panel members, Theresa Zwolan, PhD (University of Michigan), recently published with her colleagues on a 60/60 referral guideline that suggests providers should refer patients for a CI evaluation when their best ear PTA is >60dB HL and their best ear unaided word recognition score is <60%. This is a monumental paper as it gives hearing healthcare providers a referral criterion that is easy to apply to their patient caseload.
Also, consistent CI candidacy guidelines and protocols across providers are necessary to improve the identification of adults who would benefit from CI technology. A recent publication by Prentiss and colleagues (2019) showcased the variability and inconsistencies between CI centers with regards to CI evaluation protocols. The American Cochlear Implant Alliance has identified a task force comprised of several members from the Delphi panel to address this issue. The identification of CI candidates should be consistent across CI centers. However, we have work to do in this area.
Similar messaging about CI candidacy and the benefits of cochlear implantation are necessary across providers, clinics and consumer advocacy groups. Inclusion of the Consumer and Professional Advocacy organizations in the Delphi consensus process was an important and necessary step to ensure the patients' voice was considered and to help build consistent messaging for the dissemination and real-world acceptance of the consensus statements. Future endeavors that include patients and providers will certainly lead to improved messaging.
To learn more about the International Consensus Paper, watch this webinar or visit adulthearing.com.
© Cochlear Limited 2020. All rights reserved. Hear now. And always and other trademarks and registered trademarks are the property of Cochlear Limited or Cochlear Bone Anchored Solutions AB. The names of actual companies and products mentioned herein may be the trademarks of their respective owners.
Views expressed are those of the individual. Consult your hearing health provider to determine if you are a candidate for Cochlear technology. Please seek advice from your health professional about treatments for hearing loss. Outcomes may vary, and your health professional will advise you about the factors which could affect your outcome. Always read the instructions for use. Not all products are available in all countries. Please contact your local Cochlear representative for product information.