Eric Sumner
CAROLYN SMAKA:
This is Carolyn Smaka from AudiologyOnline, and I am speaking with Eric Sumner, the new Vice President of Sales at Unitron US. Eric, thank you for joining me today. Can you start by telling me about your background?
ERIC SUMNER:
Sure. I've been in healthcare for almost 25 years, and it's been a great 25 years. Most of my experience has been in medical imaging, working for manufacturers such as Philips Healthcare. My background also includes running sales at an orthopedics company and owning a computer keyboard business.
SMAKA:
How did you decide to make the move to the hearing industry?
SUMNER:
When I first considered the position at Unitron, I spent time talking to audiologists and dispensers, and I found quite a few similarities between hearing aids and some of the markets I've worked in. One of the biggest similarities is the passion people have for helping patients.
Really, once you're in healthcare, no matter what industry within healthcare, you tend to want to stay in healthcare. When you work for a company that makes products that help people, it's inspiring. It's what gets you up every day, it's the reason you want to continually try and do even better. At Unitron, I get a chance to learn a new industry within healthcare that improves the quality of people's lives, and it's been a wonderful opportunity.
Another similarity I see between the hearing industries and other industries I have worked in is the importance of the relationship you have with your customers. You have to have great technology, you have to have great customer service, which is a signature trait of Unitron, but most importantly this is a relationship business. People have to trust you;they have to have confidence that you're going to be there when they need help.
We recently had a series of customer events during the launch of Moxi 3G, and it resonated more and more to me about the passion audiologists and dispensers have for their patients and their patients' families. I see the effects of hearing loss on a person's life through my mom who is hearing impaired. I try to carry that through to when I see customers and when I see our team to ensure we all understand the impact hearing loss has on people's lives.

The Unitron Moxi 3G
SMAKA:
You mentioned your new product the Moxi 3G. Can you give an overview of what is new at Unitron?
SUMNER:
Sure. We introduced Moxi 3G in October. It is the newest ultra-small 312 Canal Receiver Technology (CRT) product line. The 3G in the name refers to our third generation, and it truly is a new generation of products that offer cutting-edge technology like wireless features and SmartFocus™.
About seven months ago, we launched Tandem, which is a wireless CROS/BiCROS system that has been very well received by the market. Tandem builds upon the foundation we created with our previous solution, the WiFi Mic system, and adds features and functionality. CROS/BiCROS fittings are not something professionals do every day, and they've been really successful with Tandem and the support we provide.
In addition, we believe we have the best products on the market with our premium technology, Passport and all three levels of Latitude™ (16, 8 and 4) and proprietary technology such as SmartFocus to ensure superior hearing in every kind of listening environment.
We had a very strong showing at the recent ADA meeting in San Antonio. We're excited to deliver these products and technology to our existing customers, and we have a lot to offer new customers that haven't used Unitron in the past but now see that there's a reason to try us.
SMAKA:
You mentioned Unitron's signature customer service and a bit about the products and technology. What other reasons would you give someone to try Unitron who has never tried Unitron before?
SUMNER:
From a customer-centric point of view there are a lot of things that we're doing as a company. As you mentioned, customer service is an important feature of Unitron. Our customer service is something special and something we need to continue to make sure is terrific and gets better every day.
My father always told me that we have two ears and one mouth because we were meant to listen twice as much as we were meant to talk. At Unitron, we're really listening to our customers in order to understand what they need and to translate that into everything we do.
We call it purpose-driven innovation: features that solve real, everyday challenges and technologies that deliver practical benefits. It's not just creating a product and pushing it out on the market with lots of features;it's about listening to our customers, looking at the issues and then developing the technology that is needed to address those issues. That's where SmartFocus, Tandem, and the Moxi 3G all came from.
Sometimes listening to customers means small changes in the way we do business. For instance, we now offer our customers the option of pre-assembly for our CRT products at the factory- adding convenience for them . This is something customers have been asking for, and we want to make things better and easier for the customer whenever possible.
I hope these are enticing reasons for new customers to try Unitron. In addition,
it's worth re-stating that we have great products for every need in the market. In the past, I think we were viewed as an economy brand, but in reality we have something for everyone. In fact, with Moxi 3G, we've had a lot of the success in the first class and the business class segments.
Another feature we offer is our Unite Program. One aspect of this program that is unique to Unitron is that there is a broad range of benefits for any level of Unite member to choose from.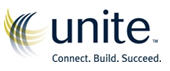 The Unite Program is our way of helping customers build their practices and be more effective in how they run their business, with a comprehensive portfolio of practice development tools and programs. In addition, we connect customers to valuable resources. For example, we act as a conduit for members to be able to learn from other members throughout the country and share best practices. Unite members also have access to best-in-class products and services from other leading industry providers. We want to help Unite members gain the knowledge and the edge to succeed in today's challenging marketplace.
Brian Taylor, Au.D., manages the Unite program, and in addition, he is heading up the training for both our inside and outside sales teams. We're excited to have Brian in that role. He's well known and well respected in the industry, and he is a great asset to help our sales force get better at what we do - whether it's product knowledge, practice development, customer service, etc.
About a year or so ago, our CEO Rodney Schutt came on board. He is a hands-on leader that is passionate about customers and customer relationships. He has been instrumental in building momentum over the last year and increasing all that Unitron has to offer. My goal is to continue the momentum that Rodney has created as we add sales people, grow as a business, and get better as a team in order to best serve our customers.
SMAKA:
As someone who is new to the industry, any ideas for how we can reach those people that need hearing aids but aren't wearing them?
SUMNER:
When I first started, I was told, "If you can figure out how to make wearing hearing aids as aesthetically okay as wearing a pair of glasses, you'll hit something that we haven't been able to hit before as an industry." It's been a challenge, but with solutions like Moxi 3G we have some great opportunities now. We need to continue to make devices look and seem younger but also provide the utility that people need so that they can enjoy all the things in life that go along with better hearing.
Bluetooth headsets are a perfect example of something that was awkward at first, but now, if you look around, every other person is wearing a Bluetooth earpiece. As we add Bluetooth connectivity to hearing aids and as technology gets smaller, more people will be going to their audiologists asking how they can hear better.
It's an evolutionary thing. It is going to take years to get people around the curve. It still is an average of seven to eight years from the point someone realizes a hearing loss to the point that they seek help. Closing this gap from years to months is key to seeing our market grow. Certainly the baby boomers will help;the demographics are going in our favor. As manufacturers, we still have to continue to drive innovation as well as the message for people to try hearing solutions because the impact on their life and their loved ones' lives can be significant.
We have to continue to educate the public on the benefits of hearing aids, and hopefully the younger population catches on sooner than we think.
SMAKA:
Speaking of education and reaching the masses, how is uHear going?
SUMNER:
uHear is our application that allows people to screen their hearing through their iPhone™, iPod Touch® and iPad. It's had over 500,000 downloads from iTunes, which is really incredible. The application helps users identify potential hearing loss through three assessments: Hearing Sensitivity, Speech in Noise, and a Questionnaire about common listening situations. It even has a 'Locate' function to help find the nearest hearing healthcare professional to seek help.
uHear can be used in many ways. It could almost be a party game: everyone takes the test, which gets people talking about hearing and hearing loss and maybe reduces that embarrassment or shame people may feel. uHear is really helping to get the word out that hearing is something that we need to be cognizant of.
uHear, Unitron's iPhone & iPod application, is a hearing self-assessment and educational tool.
SMAKA:
Eric, wishing you the best in your new role.
SUMNER:
Thanks, Carolyn. Over the next 12 to 18 months, it's going to be an exciting road because we've got a lot of new things coming out. This is a new Unitron, and we're driven on customer ideas and great customer service.
We're passionate about trying to help our customers with better fittings with patients as well as better practices for their business so that we can be more offices' primary choice for hearing solutions.
SMAKA:
Thank you very much for your time. For more information on Unitron, please visit
www.unitron.com
or the
Unitron web channel
on AudiologyOnline