Dybala:
Hurricane Katrina has been marked as the sixth most powerful storm ever recorded in the Atlantic. She made her second US landfall on August 29, 2005 and proceeded to become the most expensive natural disaster in US History with estimated costs in the range of $70 to $130 billion and a death toll of about 1,300 (Wikipedia, 2005).
Relief efforts from all over the US and world poured in, and the response from the hearing healthcare community was no different. Audiology Online helped to facilitate this effort by providing a clearinghouse of information that was made available via the home page and also sent out via our membership list. The information can be accessed by the following URL:
www.audiologyonline.com/news/displaynews.asp?news_id=1842
Today, I am spending time talking to Richard Jackson who is the President of GN Resound North America (GNR) to talk about their relief efforts in response to Hurricane Katrina. Richard, thank you for being here today.
Jackson:
It is great to be with you, Paul.
Dybala:
The response from the industry was tremendous, everything from replacement hearing aids, to cash donations. Tell me about the team that GNR assembled and the approach that the company took.
Jackson:
Our goal was to gather a response team and meet directly with GNR customers to assess the needs and provide individualized assistance for each of their unique situations. Our team consisted of myself, Matt Mattis (VP of Sales) and Chuck Lentz (VP of Consumer Operations). We left our headquarters in Bloomington, MN on October 2nd, 2005 to meet with Greg Stafford (Regional Sales Manager) in Birmingham, Alabama. Our group proceeded through Mississippi and Louisiana and met with affected audiologists and hearing instrument dispensers in person.
Dybala:
GNR has always taken a "personal approach" to its business and so this does not surprise me at all.
Jackson:
Thank you, Paul. Our approach gave the victims a chance to share their personal experience from the storm and discuss areas where they could use our assistance. It also gave us the chance to witness the destruction of these important parts of the country firsthand.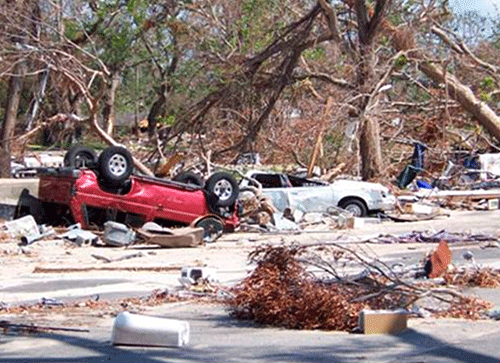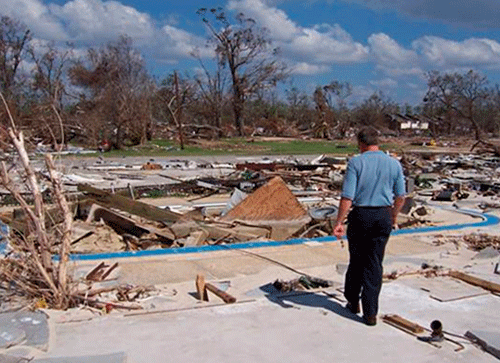 Dybala:
Tell us the type of situation that you typically ran into.
Jackson:
Honestly, there was no "typical" situation, there was every type you could imagine. Some business owners had offices that were completely destroyed, others had intact spaces, but no patients. Still others were emotionally devastated by the storm and its aftermath and just wanted to relocate to a different part of the country and start over.
I would like to say that we were able to offer significant levels of assistance but more than anything we listened to the needs of each individual we met in the area and did what we could. We have made offers of construction loans, equipment donations, relocation assistance and employment searches. We have had some people accept our offers but I don't want to give the impression that we are doing anything above and beyond what we should be doing. I know that many of our colleagues in the industry are also doing what they can to assist the victims of this tragic event and we are simply trying to do our part. I have always believed that positive events follow tragedy and what is most inspirational to me personally is the way so many people inside and outside the industry have come together to help those affected by Katrina.
It was a privilege to be able to help on an individual and personal basis. I also want to mention two other GNR employees who stayed in Bloomington, but were key participants in these efforts. Linda Jacobson (Inside Sales) and Emie McIntosh (Customer Care) were instrumental in offering support by handling orders, routing packages and most importantly, listening to customers that needed help.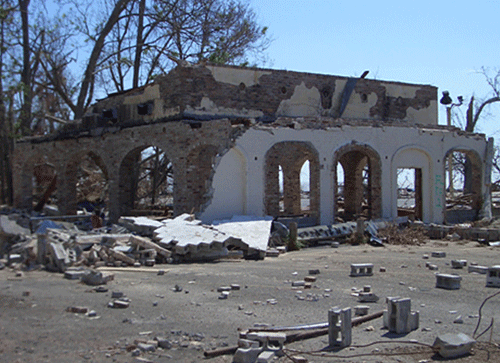 Dybala:
Seems like a considerable contribution when you add all of that together. What would you estimate that this relief effort was worth?
Jackson:
I would say the contribution was minimal when you compare it to the level of pain and discomfort experienced by valuable customers and other residents of the affected areas.
Dybala:
I think our readers would be interested in the personal stories behind some of these businesses. Do you have any additional information that you can share about what they went through and what GNR was able to help them with?
Jackson:
We had the opportunity to visit Melanie Gilgan, the owner of Advanced Hearing Systems in Gulfport, Mississippi. Melanie's office is located approximately one half mile from the Gulf of Mexico. When the storm hit, Melanie was at her mother's home in Gulfport. As the water began to rise in the neighborhood, she and her family quickly fled to the second floor. This home was the only 2-story home in the neighborhood. As Melanie looked out the window from the second floor, she could see neighbors struggling in the flood waters with small children and pets on their backs. Melanie and her family opened their windows to help their neighbors swim into their home and in the end the house became a life-saving refuge to 23 of their neighbors, 10 dogs, 5 cats and a parrot. Together, Melanie and her neighbors rode out the storm for 13 hours. To me, these are the real heroes of this storm.
Paul, while it's the honorable thing to donate money and equipment to victims of these types of tragedies, it's the families that go out of their way to save their neighbors while ignoring the risk to their own personal safety that deserve our highest praise.
Dybala:
That is truly an amazing story. I also understand that in addition to the efforts of the response team that the GNR employees were able to raise a substantial amount of contributions.
Jackson:
It was rewarding to see our employees come together to create a significant donation to the Red Cross on behalf of the victims of Katrina. We are extremely proud of their efforts.
Dybala:
I know that we focused on the trip that the executive team took, but are there any other items that you would like to mention related to the Katrina Relief efforts?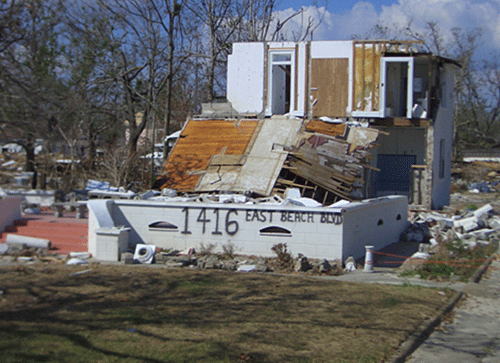 Jackson:
I would only add that the efforts to help victims of Hurricane Katrina should not end simply because the media grows tired of the story. We have many friends in the area who still need assistance. If anyone in the area needs further assistance, has employment opportunities or other offers of assistance they can contact us at customerexperience@gnresound.com.
Dybala:
Well Richard, it was great spending time with you today. I must say I was really proud of the way that the Hearing Healthcare industry provided support in the aftermath of Katrina. The work that GNR has done is a part of that, and so thank you for those efforts and thank you for taking the time to visit with me today.
Jackson:
It was my pleasure, Paul.
About GN Resound North America:
A major segment of the GN ReSound Group's worldwide market share comes from its North American operation including; the United States and Canada. GN ReSound North American headquarters is located in Bloomington, Minnesota.
GN ReSound houses over 600 employees in the Bloomington facility and is home to the company's Senior Management, Customer Care, Technical Support, Inside Sales, Marketing, Finance, Information Technology and Human Resources groups. A state-of-the-art manufacturing facility produces thousands of new custom in-the-ear (ITE) products each month, in addition to servicing both ITE and behind-the-ear (BTE) products. More information on GN Resound can be found at
www.gnresound.com
Photos of Katrina damage were provided by GN Resound.
Works Cited:
Wikipedia (2005).
Hurricane Katrina
. Retrieved November 1, 2005, from
en.wikipedia.org/wiki/Hurricane_Katrina