Carolyn Smaka: Jan and Rodney, I appreciate your time today. You have just come out of a pilot phase with the new Flex business solution in the US market, can you remind our readers what Flex is and what it offers?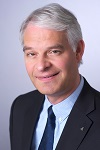 Jan Metzdorff: Thanks Carolyn. There are two novel business components to Flex and let me just touch on how they work. The first is the Flex:trial solution.
With Flex:trial we are providing a hearing healthcare professional (HHCP) with a quantity of trial devices – RIC or BTE – which can be programmed in the clinic by the HHCP to any of our 5 technology levels. This allows the HHCP to offer a patient an instant trial of a hearing device with the correct technology, right there and then. It is particularly powerful to be able to fit first time wearers with a with the correct set of hearing aids at their first appointment and then let them trial it at home, in their own environment for a set period of time (up to max 4 weeks). And, if the initial fitting is not successful, the device can be programmed to a different technology level (probably higher) and the patient can continue the trial. Flex:trial is really the first program that provides a risk-free, "at-home" trial with no cost or obligation for the patients.
Flex:trial was designed to help professionals get more patients in to their offices, and to get more of those patients into a technology solution for their hearing loss. Likewise, by providing first time users a risk free trial, we aim to reduce the very high rate of patients that are tested but decide not to proceed with a hearing instrument. The period between test and fit often plants a seed of doubt which means many patients remain "tested-not-fit".
The second component of the Flex concept is Flex:upgrade. Flex:upgrade provides a HHCP the ability to upgrade hearing aids that have previously been sold. If the patient comes in six months later, a year later, or two years later, and their lifestyle has changed or the hearing loss has progressed, the HHCP has the opportunity to upgrade the hearing aid. For example, if the patient has a mid-level hearing aid and wants to add in a customized music program, or obtain other benefits from the premium level technology, the HHCP can upgrade to a premium level and charge the cost difference between those two products.
The patient can try the technology in their own hearing aid for a week. After a week the hearing aid will start to beep, and they will have a chance to decide whether to upgrade to the new technology, or to go back to the original settings. The HHCP can fit and sell an upgrade during the lifetime of the hearing instruments.
Carolyn: Very interesting. What needs did you see in the market that led you to launch the Flex:trial solution?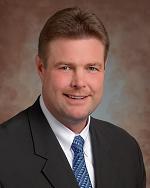 Rodney Schutt: When we look at the hearing industry, as far back as 20 years or more, we consistently find that only 20 – 25% of people with hearing loss use hearing aids. The statistics vary slightly, but we know there are about 34 - 36 million people in the U.S. who have been diagnosed with hearing loss but only 6 to 8 million of them at any given time have amplification. Despite significant advances in technology throughout the years, there have been only incremental changes in hearing aid adoption, not only in the US, but globally. From a Unitron perspective, we recognized that there was an opportunity to address some of the barriers to adoption. We wanted to focus on helping hearing healthcare practices grow their businesses, by ultimately helping more patients experience the benefits of amplification. This is the premise of Flex.
So how do we impact market adoption and get more people into amplification? And then how can we support the efficiencies and processes within hearing care practices to ultimately help professionals get more patients fitted with hearing aids, and create patients for life?
First, let me speak to how Flex:trial addresses market adoption. It starts with lead generation or awareness. By offering potential new patients the ability to trial hearing instruments at no cost or obligation, we are making it easier for those skeptical patients concerned about the cost and benefit of hearing aids to give hearing aids a try. The practices that were part of the pilot for Flex:trial told us that have had the highest conversion rates they've ever seen, meaning that the percentage of people who actually purchased hearing aids, compared to the total number of people for whom hearing aids were recommended. The industry average for "tested not fit" is approximately 50%, so at least half of the patients who are tested generally leave without amplification. Our Flex:trial pilot sites had conversion rates of 70% and above, which are incredible results.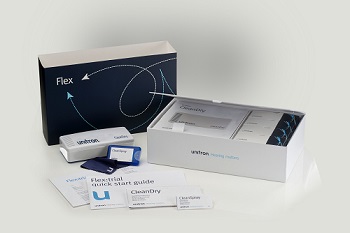 Flex:trial brings other key benefits to hearing care practices. Many practices carry a significant amount of inventory. With Flex:trial, one hearing aid can be programmed from essential or entry level technology all the way up to the pro or premium level, so practices don't have 20, 40, or 60 sets of hearing aids on their shelves to try and manage. This represents cost savings and efficiency improvements, both of which are very important to practices today.
In addition, high return for credit rates at 18 – 20% have historically been a challenge in our industry. The Flex:trial pilot sites have shown return for credit rates less than half that, because the patient becomes actively involved in the journey from the start, leaving with amplification on day one. It removes some of those barriers to amplification - whether cosmetic or vanity issues, or the patient questioning whether the technology really works, etc. When the patient leaves with the technology and uses it in their daily activities, they quickly recognize the benefit and get positive reinforcement from friends, family members, and colleagues.
Jan: We know from MarkeTrak research that approximately 80 per cent of hearing aid wearers rate their hearing aid solution either satisfactory or very satisfactory. That is a strong rationale for giving people the options to try amplification, because chances are they will be satisfied. If 50 percent of patients who have a hearing test today do not even try amplification, there is a big opportunity with Flex:trial. And since Flex:trial can be programmed to any level of technology, you are letting the patient experience the ideal solution that you would have recommended, not just a hearing instrument you happened to have in stock at the time.
Carolyn: Can you tell me more about the pilot program? How many customers used Flex:trial, and what were some of the other outcomes you found?
Rodney: Flex:trial was launched at EUHA in October of last year for select countries, but in the U.S. we decided to conduct a pilot first. We knew this was an industry first, and that one approach would not fit all practices. So we wanted to obtain feedback from our customers to ensure we understood how to best educate and communicate Flex:trial and support their practices. Thirty customers, which encompassed about 50 offices, participated in the pilot. There was a wide representation of practice settings, from some with a medical model, single hearing healthcare provider practices, ENT-based, and others.
The Flex program does come with a certification process that includes hands-on training. We want to be a true partner when we offer Flex:trial, and to provide best practices what we learned from our pilot. We provide marketing material for lead generation, workflow recommendations and suggestions, and advice on patient candidacy. Dr. Brian Taylor has developed a lot of great materials for practices, including a chart that outlines candidacy based on hearing loss and purchase intent based on market research. Basically we want to share the keys to success of Flex:trial with our partners, as we have had with our pilot program.
Carolyn: Flex:upgrade provides the professional with some interesting opportunities, both from a business perspective as well as from a customer care perspective, to address patients' hearing needs over time.
Rodney: Right. You know across multiple industries and multiple technologies this whole upgrade concept has become very popular for a variety of reasons. We all in the course of our daily lives acquire things whether they're computers or other pieces of technology. We think we've purchased just what we need or we can afford and then find that several months later there is newer technology available, or maybe we've had a little ease in our pocketbook and we can just afford more. Regarding hearing aids, getting an upgrade without having to send the devices back to the manufacturer and exchange them out is a huge benefit. We've now put the control literally in the hearing healthcare provider's hands, right in their offices.
Jan: As Rodney said, consumer buying behavior has changed and upgrades are now a part of life. Years ago people may have been suspicious of upgrades where you couldn't see what you were buying – they wanted to see a new piece of hardware. Today, people are used to software upgrades and phone upgrades, just to name a few.
With the introduction of Flex, this is the first time that the open platform has been available to hearing care practitioners. Until now, only manufacturers have benefited from the ability to build different hearing aids on the same platform or the same chip. We wanted to expand the opportunity out to the hearing care practitioners and enable them access to the open platform, to benefit both their businesses and their patients.
Carolyn: Are there any additional benefits of Flex or lessons learned from the pilot program that you wish to share?
Rodney: I just want to underscore the training, education, and practice development coaching that we offer with Flex. We learned in the pilot that there are some practices that because of their workflow, integrating Flex would require changes. They had to consider whether the potential savings or additional revenue would offset what it would take to change their workflow. We had other practices who made small changes, such as using Flex:trial in the hearing aid repair process. For example, a patient comes in with a hearing aid in need of repair that has to be sent back to the manufacturer. They send the patient home wearing a Flex:trial that is at a higher technology level than their current hearing aids. You know, typically loaner aids are older technology that are used as just standby hearing aids so the patient isn't without amplification while they are waiting for their hearing aids to be repaired. With Flex:trial, we now have a wonderful opportunity to help someone with hearing loss experience the latest and greatest technology as a service bridge. There are many ways practices can utilize Flex:trial within their particular setting and workflow, and we will share best practices and support them to ensure they are successful.
At Unitron, we often hear from our partners in the industry that it's really easy to do business with us. The strategy and the synergy of Flex is focused on how we can become even better partners with hearing healthcare professionals. There are many challenges facing professionals in practice today. From an entrepreneurial spirit we want to help people grow their businesses with help on the cost side of the equation as well, and at the end of the day we want to help the healers heal. That is really what Flex is all about.
Carolyn: Thanks for your time in detailing Flex with me. Best wishes for its continued success.
For more information on Flex, please visit www.unitron.com/flex or the Unitron Expo Page on AudiologyOnline.