AudiologyOnline: What is the latest product innovation at Cochlear?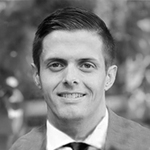 Wade Colburn: Cochlear is excited to say that our latest product innovation is on the implant side of the business. Cochlear recently announced the commercial availability of our Profile Plus (CI600 Series) implant. This implant takes the great design from the Profile series and expands on it, allowing for easier access to MRI. Built upon the unrivaled reliability record of Profile implant series and maintaining the thin design, Profile Plus delivers a complete hearing solution to both professional partners and recipients.
AudiologyOnline: You mention "easier access to MRI", what does that mean?
Wade Colburn: Easier access to MRI means that recipients of Profile Plus may undergo MRI scans at 1.5 Tesla and 3.0 Tesla without the need for the magnet to be removed or for any compression to be applied. This is significant because historically, Cochlear implants have required either magnet removal or compression to receive a scan. Without the need for magnet removal or compression, Profile Plus recipients will not experience discomfort from the head wrap or any unnecessary time waiting without sound.
AudiologyOnline: How does the implant allow for MRI scans to be performed and can this be applied to older generations?
Wade Colburn: During MRI scans the implant magnet rotates and aligns with the magnetic field of the MRI machine, reducing the torque experienced by the implant. The magnet design is fundamentally different from our historical designs. Therefore, the magnet is larger and cannot at this time to be put into older generation implants.
AudiologyOnline: Can the Profile Plus magnet still be removed?
Wade Colburn: While magnet removal for Profile Plus is not required to obtain access to common 1.5 Tesla and 3.0 Tesla scans, this design does enable simple magnet removal – a design feature that Cochlear implemented 20+ years ago before we knew what the future of MRI technology would look like. With the Profile Plus, the only reasons a magnet may require removal involve two scenarios: future innovations in MRI machines (beyond 3.0 Tesla) and reduction of artifact. With the latter, there are typically alternative diagnostic tools that can be implemented as a work-around, but we wanted to ensure the magnet can be easily removed from the top of the implant if/when the need arises. However it's important to note that while the magnet is easy to remove from a surgical perspective, testing was performed to ensure that the magnet will not be dislodged during daily life or during 1.5 and 3.0 Tesla MRI scans.
AudiologyOnline: What electrode variants are available on Profile Plus?
Wade Colburn: Profile Plus is available with Slim Straight (CI622), Slim Modiolar (CI632) and Contour Advance® (CI612) electrode variants. These electrode variations are the most-used and were prioritized to ensure we could provide access to the largest number of recipients.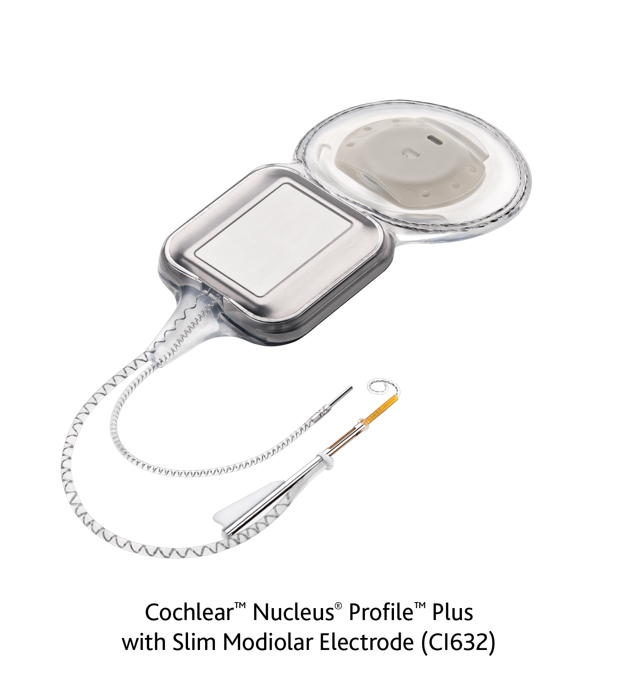 AudiologyOnline: With MRI becoming a hot topic of discussion within the cochlear implant space, do you feel the introduction of Profile Plus eliminates this discussion?
Wade Colburn: Profile Plus is the latest implant innovation and allows for easier access to MRI. With that said, Cochlear was the first to offer MRI access with their implants, when a removable magnet design was applied to our CI24M implant in 1997. Since then, we have had a growing number of recipients (currently > 60,000) that have varying access to MRI. To ensure our patients have the best possible access, Cochlear is working in a few areas:
Improving our website and streamlining our call line to have an MRI Hotline for both professionals and recipients
Providing clarifications and tools for radiology professionals to better understand the scan parameters
Pursuing enhancements to our compression offering and expanding the access to it within our current recipients
With regard to the discussion around MRI compatibility, we are excited to now have the thinnest, most reliable implant with the most advanced connectivity features – while also being MRI compatible at 1.5 and 3.0 Tesla.
AudiologyOnline: What about Cochlear's recipients that were implanted with an earlier generation?
Wade Colburn: While the Profile Plus implant magnet is not able to be used in previous generation implants at this time, many within the recipient base do have access to MRI. Further, Cochlear remains committed to continued innovations that will ensure recipients the best possible hearing experiences for their lifetime. As the leader in reliability, connectivity and service, Cochlear is committed to backwards compatible processors and enhancements to ensure the best experience possible.
AudiologyOnline: Has Cochlear had other recent innovations?
Wade Colburn: Cochlear is always innovating to ensure that our current and future recipients have the best possible hearing outcomes and experience. While Profile Plus adds to a portfolio of innovations on the implant side of the business, Cochlear has also been innovating when it comes to the processor and software. Recently, Cochlear announced the partnership with Google and ReSound to allow for direct Android streaming. This enhancement to the Nucleus 7 device has received approval and is expected to be made available in the US and Canada in Fall 2019. This will allow for Cochlear to be the only manufacturer with direct streaming to Android and Apple devices without an intermediary device.
AudiologyOnline: What excites you the most about working with Cochlear?
Wade Colburn: As a former biomedical engineer, I became part of the medical device industry with the intent to help people. At Cochlear, there is a direct impact to our recipients and there is no doubt in my mind of the benefit that is being provided, which is extremely rewarding. I appreciate the fact that Cochlear cares about the recipient for a lifetime and ensures the best possible hearing experience. The people that I work with are extremely focused, intelligent and a joy to be around.
For more information on Profile Plus, you can watch our on-demand webinar by visiting: http://bit.ly/Webinars_Prof.