AudiologyOnline: Tell us about the new Naída CI Q90 sound processor.
Dr. Tony Spahr: The Naída CI Q90 is our newest sound processor in the Q Series and it offers some great new features. Recipients are enjoying a smaller, lighter system that automatically adjusts to meet their hearing needs. The feedback from recipients has been fantastic. New users and people upgrading from Harmony or the Q70 appreciate the value of this new sound processor.
The first thing you'll notice about the Q90 is that we've made our system smaller and lighter with the new PowerCel™ Mini batteries – it's the smallest processor system ever from AB. These compact batteries are the same capacity as we offered with Q70; they are just smaller. This means improved comfort with uncompromised battery life. We have also introduced powerful new automation features as a part of AutoSound™ OS. Thanks to these new features, our recipients are able to transition across different listening environments without having to push buttons or change programs.
With Q90, we're delivering these advances in size, automation, and hearing in noise, while continuing to provide comprehensive and proven solutions for wireless connectivity, phone use, and hearing in and around water.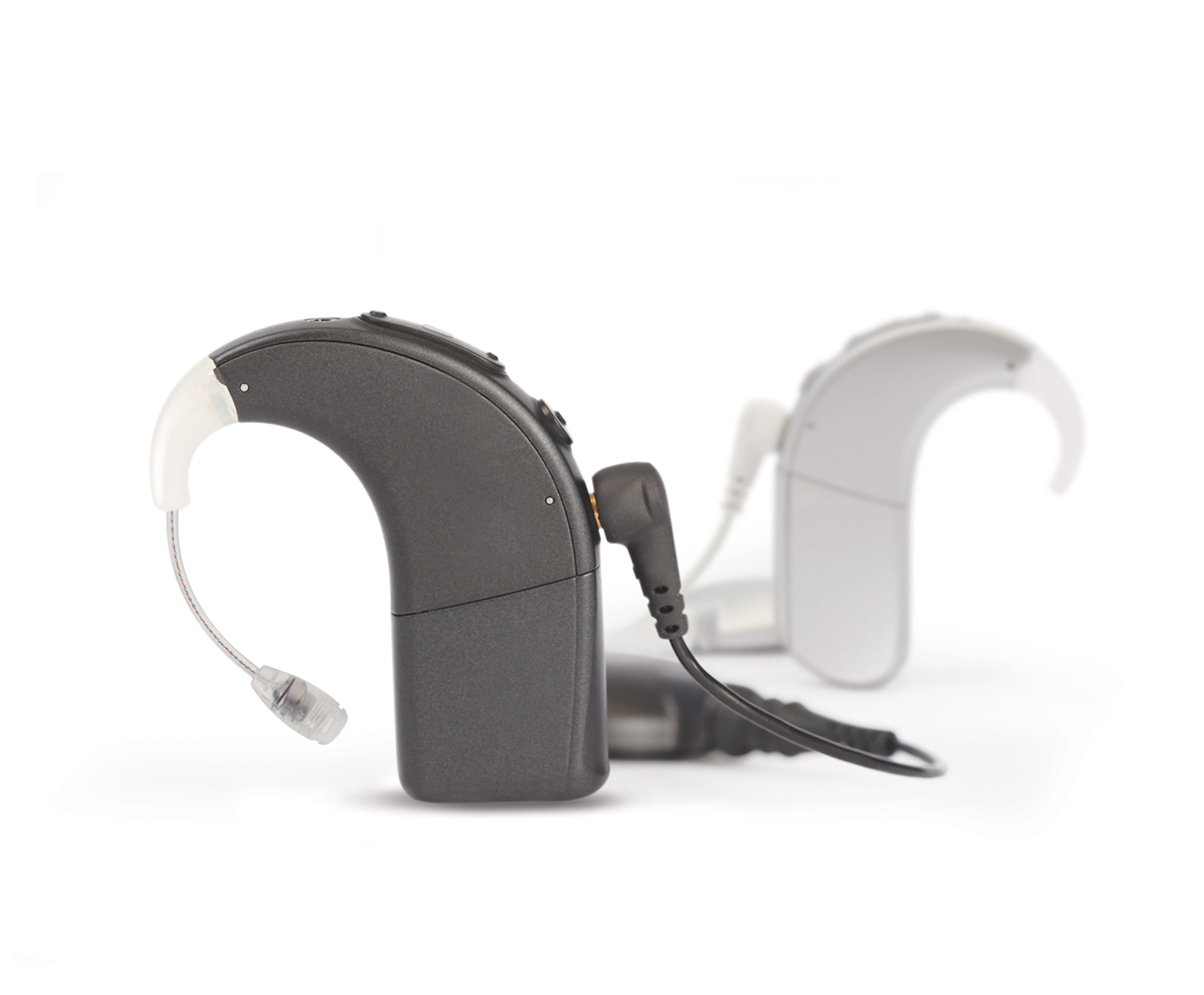 Naída CI Q90 Sound Processor.
AudiologyOnline: Advanced Bionics and Phonak are both Sonova companies, and have collaborated extensively in the past. Does the Q90 also benefit from this synergy with Phonak?
Dr. Tony Spahr: Being a part of the Sonova family has many advantages. We are able to harness the innovations of Phonak in the hearing aid industry, and bring that proven and effective technology to cochlear implant recipients. These Phonak technologies have been proven effective by millions of hearing aid users across the globe and now we're able to provide that same great technology for our implant recipients. For example, the same scene classifier and signal processing technology used in Phonak hearing instruments are used in the Naída CI Q90 to identify noisy environments, react to harsh sounds, and even detect and soften the effect of wind noise.
Probably the most impactful feature of the Q90 is automating the already proven UltraZoom feature, our automated directional microphone setting. Recipients, clinicians, and researchers were already impressed with the improved understanding in noise achieved with UltraZoom. Now, the Naída CI Q90 is capable of recognizing noisy environments and automatically switches into UltraZoom. This makes it easier for our recipients to enjoy conversations in social settings and to be successful in very noisy situations, without the need to touch their sound processor!
Two other new automated features for the Q90 are WindBlock and SoundRelax. Our recipients lead active lifestyles and enjoy being a part of a world filled with sound. However, some sounds, like wind noise, sirens, or alarms, can come across as harsh or annoying in traditional hearing aids or cochlear implant systems. Recipients report that these uncomfortable sounds detract from their listening experience. So, we introduced WindBlock and SoundRelax, two very popular features from Phonak. WindBlock uses a proprietary algorithm to identify wind as it reaches the microphones and then quickly acts to make the sound more comfortable. SoundRelax takes a similar approach by looking for high level, harsh inputs and proactively softening them for the listener. These features have quickly been accepted by professionals and recipients enjoy having them active in their primary, all-day everyday program.
I also want to mention EchoBlock. This new feature was introduced to attenuate echoes in reverberant environments, like gymnasiums, cafeterias, large halls, and places of worship. Reverberant environments are commonly reported as being very challenging for individuals with hearing loss. With EchoBlock, Q Series users are reporting that they are having a much more positive experience in these otherwise difficult environments.
With the combined benefits of ClearVoice™* - our proven and effective noise reduction algorithm, UltraZoom, WindBlock, SoundRelax, and EchoBlock, Q Series users are enjoying lives without limitations.
AudiologyOnline: I understand that for bilateral recipients, AB offers some additional features that utilize real-time communication between the two processors. How does this help recipients and have you expanded on this with the Naída CI Q90?
Dr. Tony Spahr: Yes, the Naída CI includes Binaural VoiceStream Techhnology™. This Phonak innovation allows two processors to share audio and controls. With the Q90, we have expanded the functionality and added StereoZoom. StereoZoom uses the microphone signals from both sound processors to create very narrow beamformer. This beamformer is more narrow than we could achieve with a single device and we expect it to be quite beneficial in extremely noisy conditions. For our recipients, this means that they can focus on the conversation in front of them and really put the noise behind them.
Of course, the Q90 can also take advantage of existing Binaural VoiceStream Technology features like DuoPhone which allows them to hear phone calls in both ears, and QuickSync which allows for simultaneous adjustments of both processors with the touch of a button.
AudiologyOnline: Wireless connectivity has become increasingly popular across the industry in recent years. What kind of accessories are you offering?
Dr. Tony Spahr: Advanced Bionics is proud to bring proven Phonak wireless technologies to our recipients. We offer a portfolio of wireless solutions that can be tailored to a recipient's unique lifestyle, needs, and budget. Best of all, the accessories work for unilateral, bilateral, and even bimodal recipients – assuming they are using a compatible Phonak hearing aid.
We are hearing some really positive things about our accessories like the EasyCall and DECT Phone. These are truly wireless options without the need for any body-worn device, that allow for effortless communication using cell or landline phones. With these Phonak accessories, our AB recipients are able to hold the phone up to the ear just like anyone one else and hear the caller in both ears at the same time.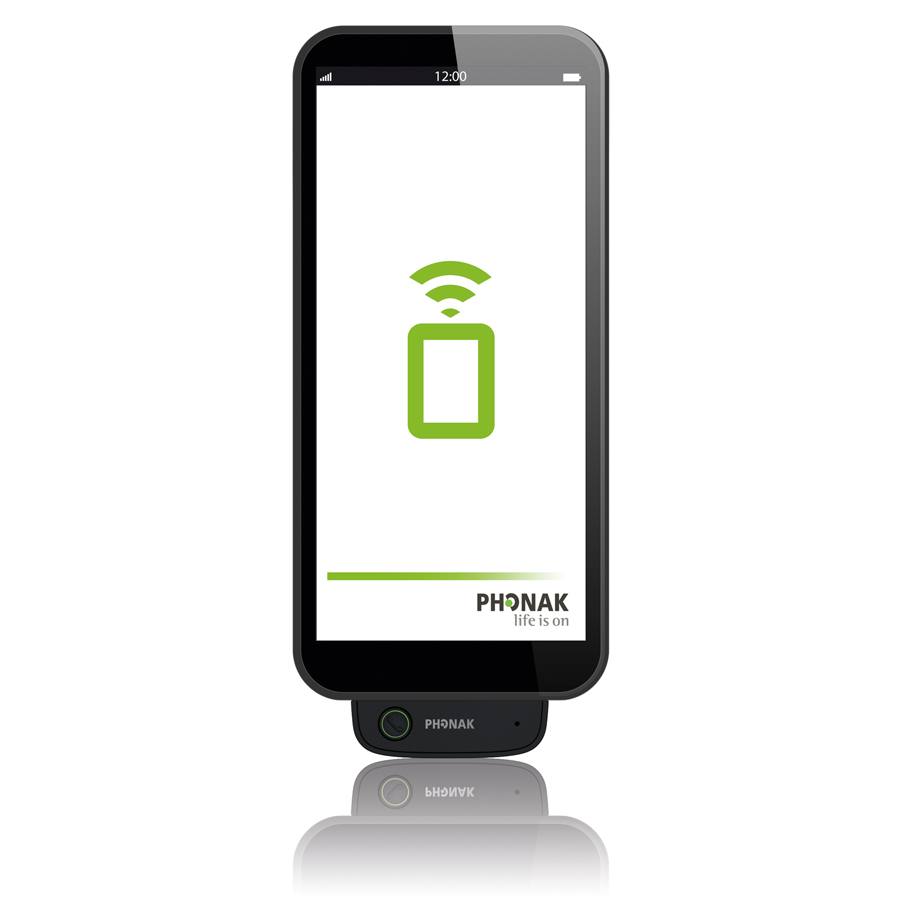 EasyCall wireless accessory.
Recipients have also been excited about the design-integrated RogerTM 17 receiver. This tiny receiver looks like it was made for the Naída CI Q Series, because it was. The receiver gives you wireless access to Roger microphones like the RogerTM Pen and RogerTM Clip-On mic. Roger technology provides our recipients with not only the proven benefits of better hearing in noise, but also with a multipurpose streaming solution for TV, phone calls, music and other media.
AudiologyOnline: For those recipients who would like a waterproof solution, what does the new processor offer?
Dr. Tony Spahr: The Naída CI Q90 works with the AquaCase™ enclosure, which makes any Naída CI sound processor completely waterproof. Even better, only Advanced Bionics offers a fully waterproof microphone. With our AquaMic™ headpiece, you don't have to cover the microphone with a sleeve or a sticker, which can compromise the sound quality. The AquaMic is great for people with active lifestyles. People enjoy using it in and around water and in rugged activities when they will be exposed to lots of dust, dirt, sand, and grime.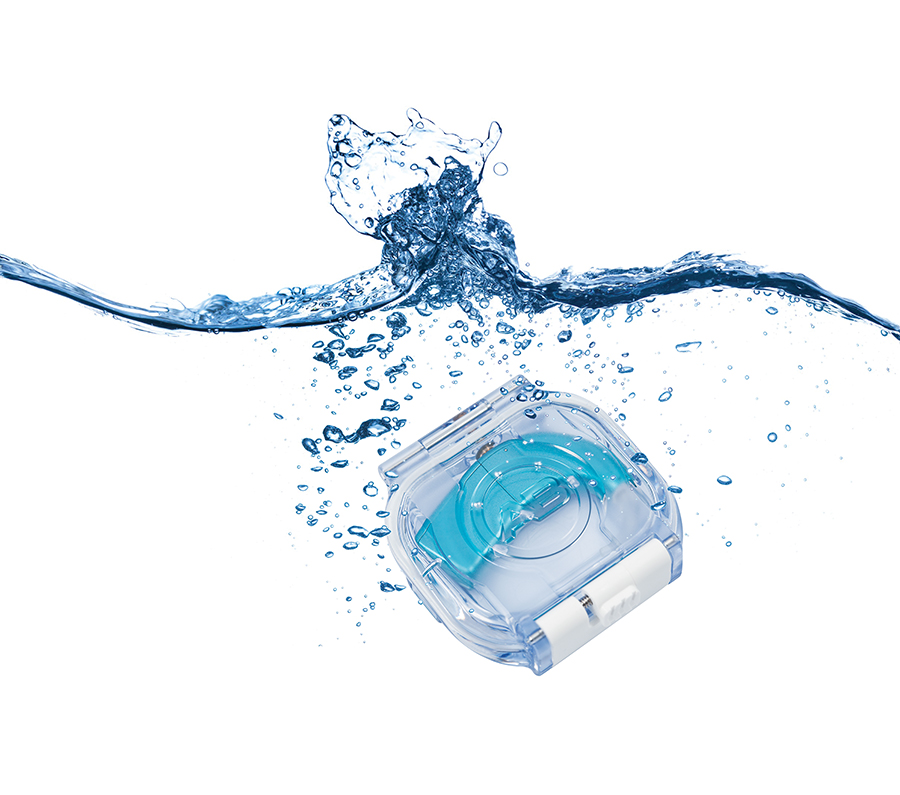 AquaCaseTM enclosure in water.
AudiologyOnline: What else is new and exciting?
Dr. Tony Spahr: Well as I briefly mentioned earlier, with the Q90 we also introduced new smaller, lighter batteries that reduce the size and weight of the processor without compromising battery life. What is great about this is that existing Q70 users can also take advantage of these batteries to reduce the overall size of their processors as well. Additionally, right now we are really excited to be making Roger technology available to new recipients in the US with their Naída CI sound processor orders. We feel great about making Roger technology available to so many people, because we know what a difference it can make.
AudiologyOnline: What would you tell someone who wants to learn more about the Naída CI Q90?
Dr. Tony Spahr: For new candidates, we recommend talking with your hearing healthcare professional about Advanced Bionics and the Naída CI Q90. We also have a network of mentors and current recipients who would love to talk about the process of getting a cochlear implant. You can reach them at hear@AdvancedBionics.com or 866-844-4327.
People interested in getting a Q90 can talk to their hearing healthcare professional or complete the order form at myNaída.com. Also, we have a team of customer service professionals and insurance reimbursement specialists available to help with questions you have about devices, coverage issues, and available opportunities to trade in used processors.
*Not approved for pediatric use in the US.