AudiologyOnline: What is Oticon Opn and what market need does it meet?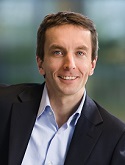 Søren Nielsen: Oticon Opn™ is our newest BrainHearing™ solution and it represents a true paradigm shift in hearing aids. Oticon Opn provides an unprecedented array of innovative technologies that open a world of sound for people with hearing loss. Opn makes it easier for people with hearing loss to communicate and stay socially active, with less listening effort and more ability to remember what is being said. And now, they can even connect the hearing aids to the internet.
AudiologyOnline: That's quite a list of benefits. Let's start with 'easier for people to communicate' – how does Oticon Opn accomplish this?
Søren: Oticon Opn™ is the first hearing aid proven to make it easier on the brain. The evidence-based research was measured using scientifically recognized methods. Preliminary data from testing revealed some impressive benefits. We tested Opn users using pupillometry, a well-recognized measure of stress on the brain. The testing showed that Opn users experience 20% less listening effort when trying to understand speech. And testing also showed that because they don't have to use as much mental energy to try to understand speech, Oticon Opn users free up mental resources so they can remember 20% more of what is said. When it comes to speech understanding, the parameter most important to users, testing demonstrated that Oticon Opn users enjoy 30% better speech understanding than with other Oticon hearing solutions.
AudiologyOnline: How does Opn 'open a world of sound'?
Søren: Oticon Opn delivers the ultra-fast sound analysis and processing needed to provide hearing aid users with access to all the sounds in their lives. With this 'open sound' experience, Oticon makes traditional directionality - designed to focus on the main sound in front and suppress background sounds - a thing of the past.
The old world's approach to directionality has had limited success when it comes to coping in noisy environments with multiple speakers. The new world technology of Oticon Opn gives access to all speakers and lets the brain decide what to focus on.
The open sound experience is delivered by OpenSound Navigator™ plus Spatial Sound™ LX. OpenSound Navigator scans the sound environment 100 times per second, balances the sound sources and attenuates noise even between words. With 200% faster binaural processing power, Spatial Sound LX provides more precise information regarding sound location. All of this enables Oticon Opn to expertly manage multiple speech and noise sources, even in complex listening situations. Environmental sounds are accessible but not disturbing. Users can focus on a conversation while staying attentive to people and things around them and switch focus quickly and easily.
AudiologyOnline: What makes the "extreme speed" of Oticon Opn possible?
Søren: Opn is powered by the completely new, ultra-fast Velox platform. It is extremely fast, precise and powerful. This tiny, innovation-packed chip is the culmination of five years of engineering and technology development. The Velox platform is a powerhouse of groundbreaking features that supports the brain in making sense of sound in dynamic multiple speaker situations.
Velox has the extreme speed needed to manage multiple sound sources, analyzing and processing sound data 50 times faster when compared to Alta2 Pro. It features market-leading 64-band frequency resolution so that it delivers a more precise sound analysis and better sound quality to support the brain's ability to make sense of sound. All our core features have been updated to match the speed and precision of the Velox platform.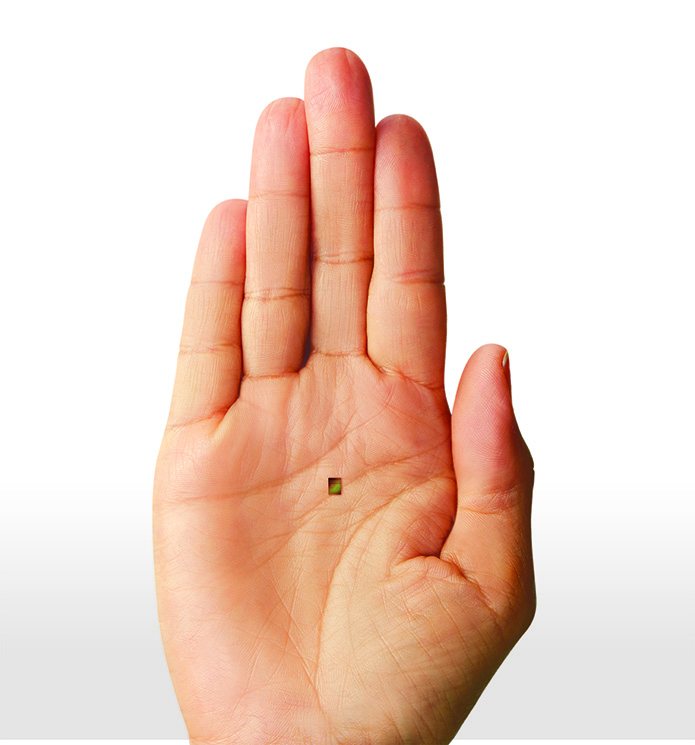 The new, tiny chip that powers Oticon Opn is the culmination of five years of engineering and technology development.
AudiologyOnline: What are the key new features of Oticon Opn, and what are the benefits of those features?
Søren: Oticon Opn is a hearing solution with a number of significant "firsts." It is the world's first hearing aid to offer TwinLink™ technology, two wireless communications systems in one hearing aid. This allows Opn to deliver the best audiological performance and streamer-free connectivity with very low power consumption and without compromising instrument size.
One dedicated system uses power-efficient near-field magnetic communication (NFMI) for optimized for binaural ear-to-ear communication. A second dedicated system uses 2.4GHz Bluetooth direct streaming for wireless streamer-free communication to smartphones and other devices. Oticon Opn is Made for iPhone™ and there is a new Oticon ON™ for smartphones.
Oticon Opn is also the world's first hearing aid to connect to the internet. It does this through the If This Then That (IFTTT.com) network. This is a web-based service that automates other web-based functions to make life easier, usually by triggering some kind of action. Opn users can connect to a variety of IFTTT-enabled devices used in everyday life such as door bells, baby monitors and thermostats. Imagine hearing a gentle ping in your hearing aid when the doorbell rings, or having your hearing aid know when you leave the house and automatically turn off the lights and turn down the heat! The possibilities are exciting - especially as more IFTTT-compatible products and services become available.
AudiologyOnline: Who are candidates for Oticon Opn?
Søren: Anyone is a candidate who wants better hearing from new users to experienced users who want to upgrade to superior technology. This is best technology has to offer.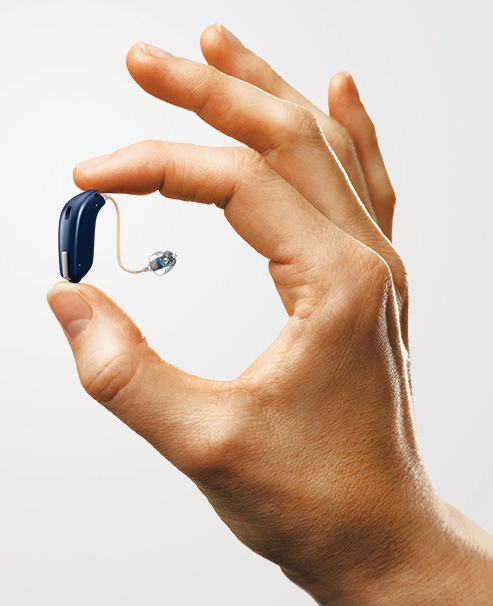 Oticon Opn will be available in the popular miniRITE style beginning in May 2016.
AudiologyOnline: When will Oticon Opn be available?
Søren: It will be available in the US in late May. It will be available in our popular miniRITE style – the most popular style in the marketplace and a great place to start with Oticon Opn.
For more information about Oticon, Inc. and Oticon Opn visit Oticon.com.