Audiology Online: Why has GN Hearing launched ReSound Key? What's makes it different?
Dr. Christensen: Today, only one in five of those who could benefit from hearing aids use them, meaning a large proportion miss out on life's sounds, communicating with family and socializing with friends.1 People choose not to treat their hearing loss for a variety of reasons, including financial barriers, feeling old or self-conscious, or because of a perception of artificial sound.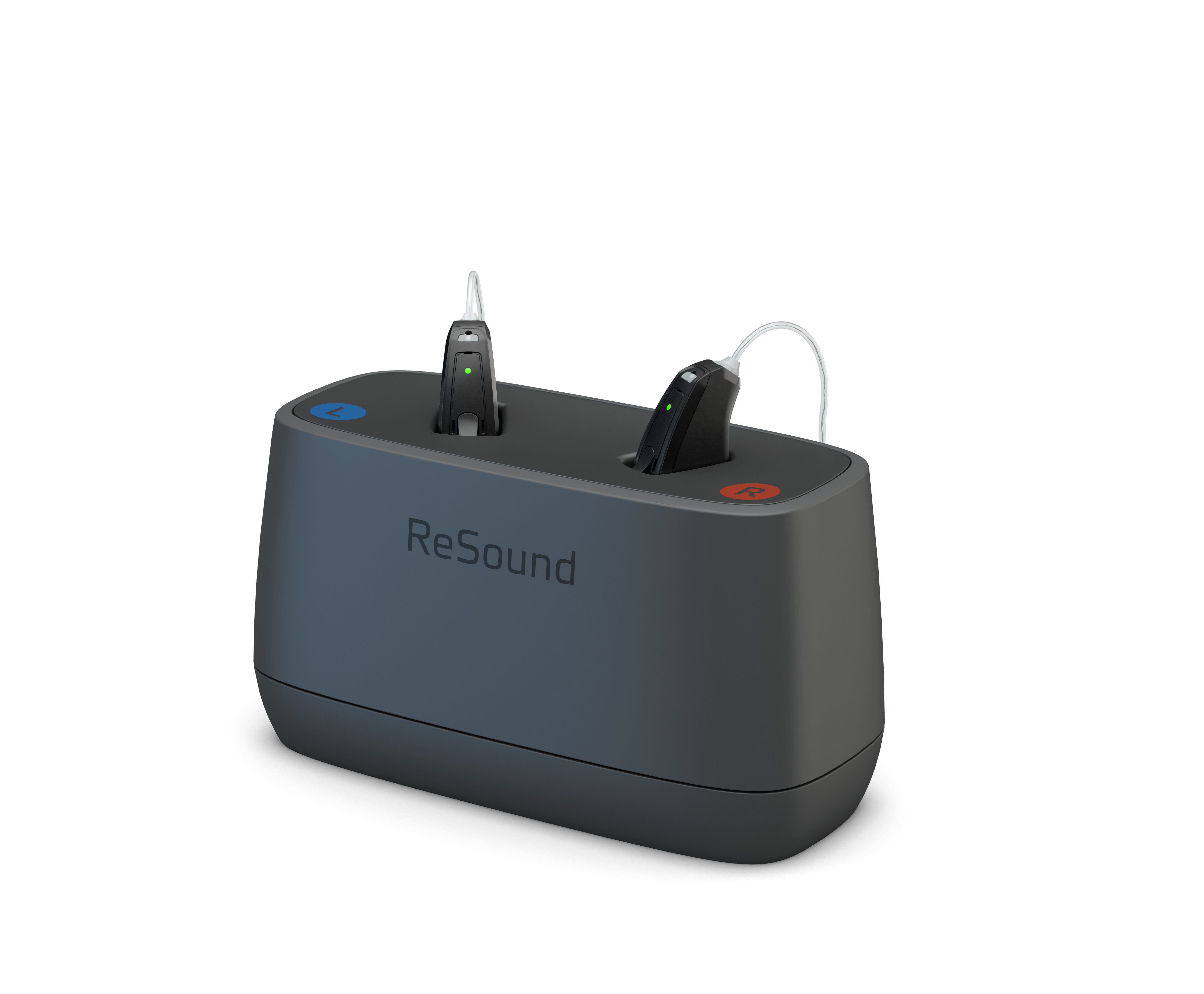 In a time of uncertainty when human connection has never been more important, GN Hearing has launched ReSound Key to bring high-quality hearing care and professional guidance to more people than ever before. Our relationships have been tested by the restrictions of Covid-19 and our hearing has been crucially important in helping us stay connected to loved ones. The impact of lockdowns, particularly on elderly people who frequently live alone, has brought the relationship between hearing loss and feelings of loneliness and isolation to our acute attention.2
Our primary focus for ReSound Key is to improve access to high-quality hearing care worldwide. While ReSound Key is a more accessible product, it is underpinned by the same Organic Hearing philosophy behind our cutting-edge technology, enabling people to connect to the world around them in the most intuitive and natural way.
ReSound Key joins ReSound ONE with M&RIE, ReSound LiNX Quattro and RESound ENZO Q in our strongest and broadest portfolio yet, offering premium hearing solutions at all price levels.
Audiology Online: How will ReSound Key change lives and hearing?
Dr. Christensen: Hearing loss can be effectively managed by wearing hearing aids and attending regular check-ups with an audiologist, however, inaction can bring huge personal costs. When symptoms are ignored, hearing loss can have implications on physical, social, emotional, and mental wellbeing.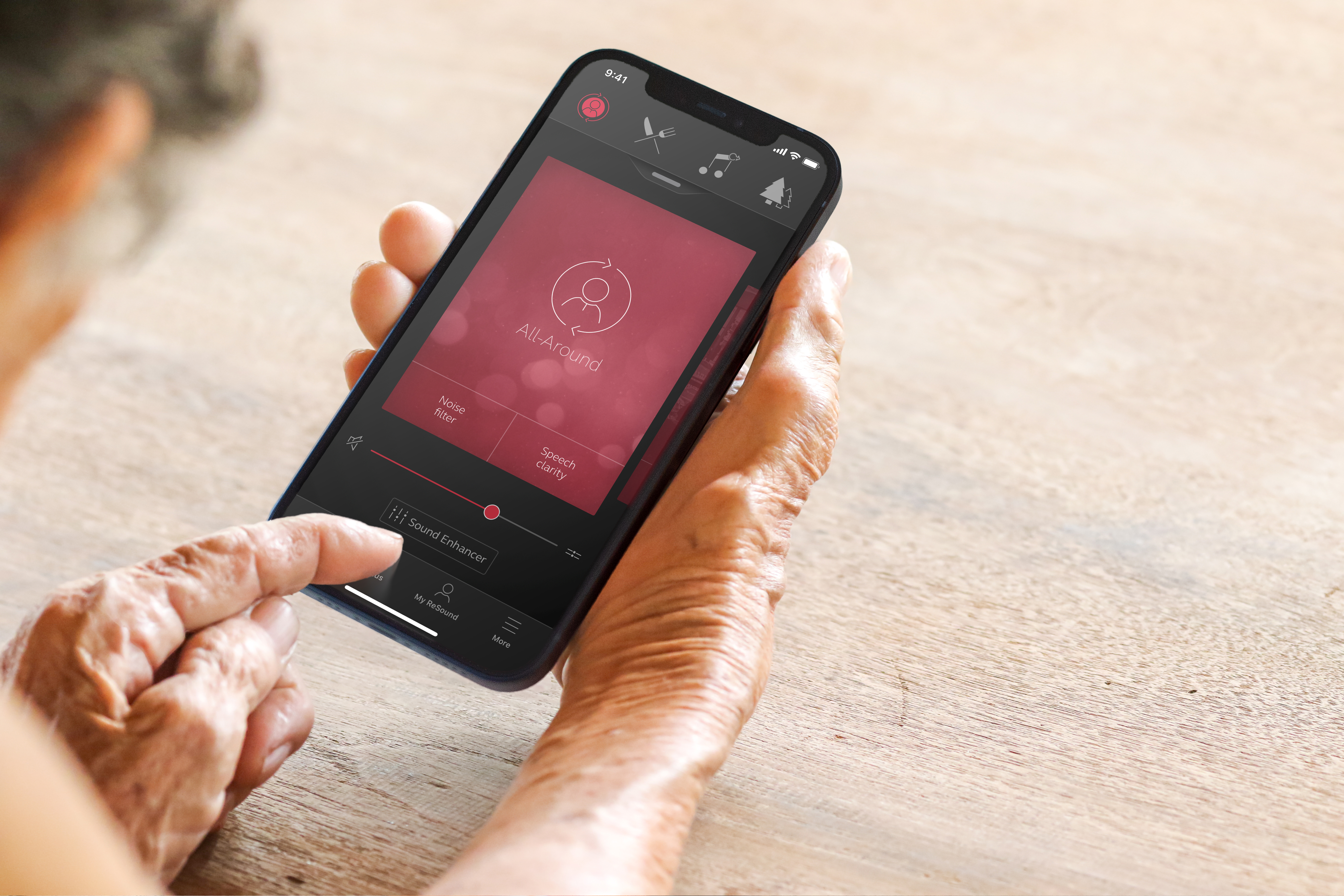 ReSound Key provides an entry point into high-quality hearing care for those that may not have been able to access it before. Treating hearing loss early can have a huge impact on an individual's life, allowing them to maintain an active social life and live life on their own terms – reducing feelings of loneliness and isolation.
ReSound Key users can also benefit from ReSound Assist Live, which allows hearing care professionals to conduct hearing assessments and adjust hearing aids during a video consultation. Through ReSound Assist Live, even people that have never visited an audiologist before can receive an at-home in-ear hearing test, which has been hugely beneficial to those realizing their hearing problems for the first time during the pandemic. Ultimately, no one should be held back in life by hearing loss and we want to help people regain their confidence with an accessible, individualized device.
Audiology Online: How will hearing care professionals benefit from ReSound Key?
Dr. Christensen: Hearing care professionals now have a full range of hearing aids at their disposal that offers premium technology, catering to each person's needs at all price levels. ReSound Key is a crucial line of hearing aids for customers who are looking for high-quality hearing care at a more affordable price point. Together, we can better help people living with hearing loss. Particularly people who are trying out hearing aids for the first time, or those looking to upgrade to an advanced solution at an accessible price.
Audiology Online: Does this launch mark GN's first step in making hearing care more accessible?
Dr Christensen: The new ReSound Key hearing aids are the company's first offering in the essential category, designed to help improve accessibility. Before the launch of ReSound Key, GN Hearing laid its foundations to provide continued support and access to high-quality hearing care to ReSound users through ReSound Assist Live. This technology enables hearing care professionals to provide support to ReSound users, wherever they choose to receive their hearing care. As we look beyond ReSound Key, we are continuing to think innovatively about how we can bring excellent hearing care to more people worldwide.
Audiology Online: Personally, what is your goal for the hearing care industry this year?
Dr. Christensen: We have developed some fantastic products in recent years, such as ReSound ONE with its ground-breaking M&RIE technology to provide the most natural, individualized sound quality to users. My goal for the hearing industry this year is to bring our Organic Hearing philosophy to as many people as possible, enabling them to connect to the world around them in the most intuitive and natural way.
For more information on ReSound Key: Click Here

1 World Health Organization (WHO) 2020: https://www.who.int/news-room/fact-sheets/detail/deafness-and-hearing-loss
2 Hearing Loss, Loneliness, and Social Isolation: A Systematic Review, Skula et al. 2020