AudiologyOnline: Who is Sorenson?
Steve DeMari: Sorenson is a global language services provider combining patented technology and human-centric services to connect people across signed and spoken languages through interpreting and captioning solutions as well as the world's leading communication servicer for Deaf and hard-of-hearing people. We make communication accessible for all, connecting signed and spoken languages and clarifying speech with captioning.
AudiologyOnline: How is CaptionCall a part of Sorenson?
Steve DeMari: CaptionCall has always been part of the Sorenson family, a leader of inclusive communication services for Deaf, hard-of-hearing, and diverse people. Sorenson launched the phone call captioning service in 2010, and it has become the industry leader in no-cost telephone captioning for people with hearing loss who need captions to use the telephone. As Sorenson expands its technology and services across the globe, it's unifying them under a consistent brand. In October of 2022, our global rebranding initiative kickstarted the transition to bring CaptionCall and Sorenson products and services together. You'll see the newly endorsed brand on CaptionCall by Sorenson phones, software updates, the Sorenson website—which is now the home of CaptionCall information and support—across all social media platforms, and in the re-launch of the CaptionCall by Sorenson customer newsletters.​ Consumers and hearing health providers can expect the same level of support and service as before, at no cost for eligible users.
AudiologyOnline: Is the same CaptionCall service & technology still available?
Steve DeMari: Yes. CaptionCall by Sorenson service allows you to see every word on a large, touchscreen display, with the latest technology backed up by trained captioning agents, this home phone service is a long way from what you grew up with. Sorenson's phone call captioning solutions create clear, accurate text of conversations in real time, so people with hearing loss who need captions to use the phone can go about their lives and maintain their connections. Our phone call captioning service allows people with qualified hearing loss to take back control of their phone calls with clear, accurate, instant conversion of speech to text on a landline or mobile device.
AudiologyOnline: What features are available on the Phone?
Steve DeMari: Top features included:
Touchscreen display
Volume dial
Speakerphone
Voice messages
Easy-to-use and intuitive interface
Dials, rings, and works just like a regular phone
Option to turn captions on and off as needed
Custom audio
Captioned voice messages
Bluetooth connectivity
Hearing aid-friendly technology
Fast and accurate, transcribed in real time
AudiologyOnline: What is IPCTS?
Steve DeMari: IPCTS is Internet Protocol Captioned Telephone Service allows a person with hearing loss but who can use his or her own voice and has some residual hearing, to speak directly to the called party and then listen, to the extent possible, to the other party and simultaneously read captions of what the other party is saying. Current captioned telephones use the internet to send the captions to the phone. This is an improvement over earlier devices that required multiple phones lines or calling a second phone number to relay the phone call. CaptionCall uses the most advanced voice recognition technology, captioning agents, and a fast transcription service to display written captions of what a caller is saying on a large, easy-to-read screen.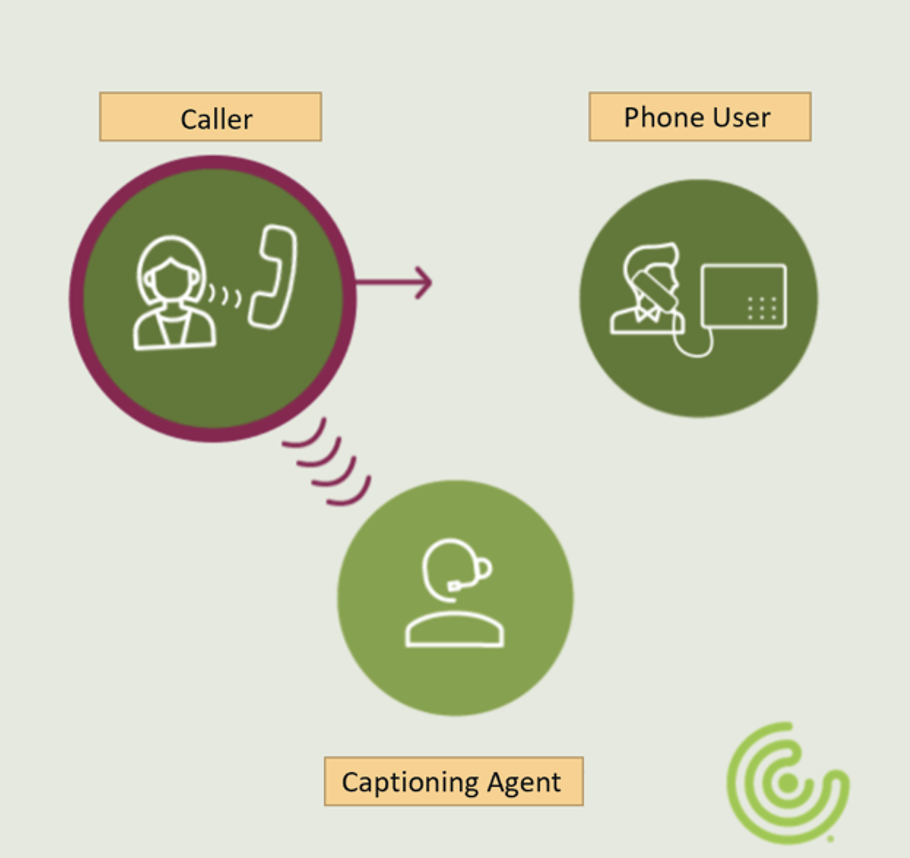 AudiologyOnline: How are the ADA & FCC related to IPCTS?
Steve DeMari: CaptionCall by Sorenson is part of a federally funded program to benefit people with hearing loss, so this service is only available in the United States. Federal law prohibits anyone but registered users with hearing loss from using internet protocol captioned telephones with the captions turned on. Internet Protocol Captioned Telephone Service may use a live operator at times, where the operator generates captions of what the other party says. These captions are then sent to your phone. The cost for each minute of captions generated is paid from a federally administered fund. No costs are passed along to individuals who qualify for the service. The CaptionCall by Sorenson phone remains property of CaptionCall by Sorenson to provide ongoing support, service, and upgrades.
AudiologyOnline: Is the caption phone free?
Steve DeMari: If you have qualified hearing loss to use our CaptionCall service, we'll also provide a CaptionCall phone to you at no cost. Service is available in the United States and Puerto Rico. Captioning is available in English and Spanish.
AudiologyOnline: What do I need to set up my CaptionCall phone?
Steve DeMari: As long as you have either landline phone service, high speed internet, or a smartphone, we can connect you with a CaptionCall phone. CaptionCall offers two free installation service options: Red Carpet Service installation with in-person installation and hands-on training or self-guided installation with virtual trainer support. Get started with CaptionCall by Sorenson: fill out the form to get our CaptionCall service and phone at no cost, you can also reach us at 833-691-1600.
AudiologyOnline: What are the qualifications to receive a CaptionCall phone?
Steve DeMari: To use CaptionCall, you must have hearing loss that necessitates the use of captioned telephone service. You'll have to complete a self-certification or send a referral from your provider. Connect patients with Sorenson call captioning | CaptionCall referral Refer a Patient for CaptionCall Service (sorenson.com)
AudiologyOnline: Can I keep the same phone number?
Steve DeMari: Yes, CaptionCall works with your current home phone number. You can also keep your current provider and plan.
AudiologyOnline: Can I use CaptionCall on a mobile device?
Steve DeMari: Yes, sort of. Sorenson has a mobile captioning app that provides the same instant, accurate captions on a mobile device, so you can take your call captioning service with you wherever you go. Just like CaptionCall by Sorenson, our Olelo mobile app is available at no cost to qualified users.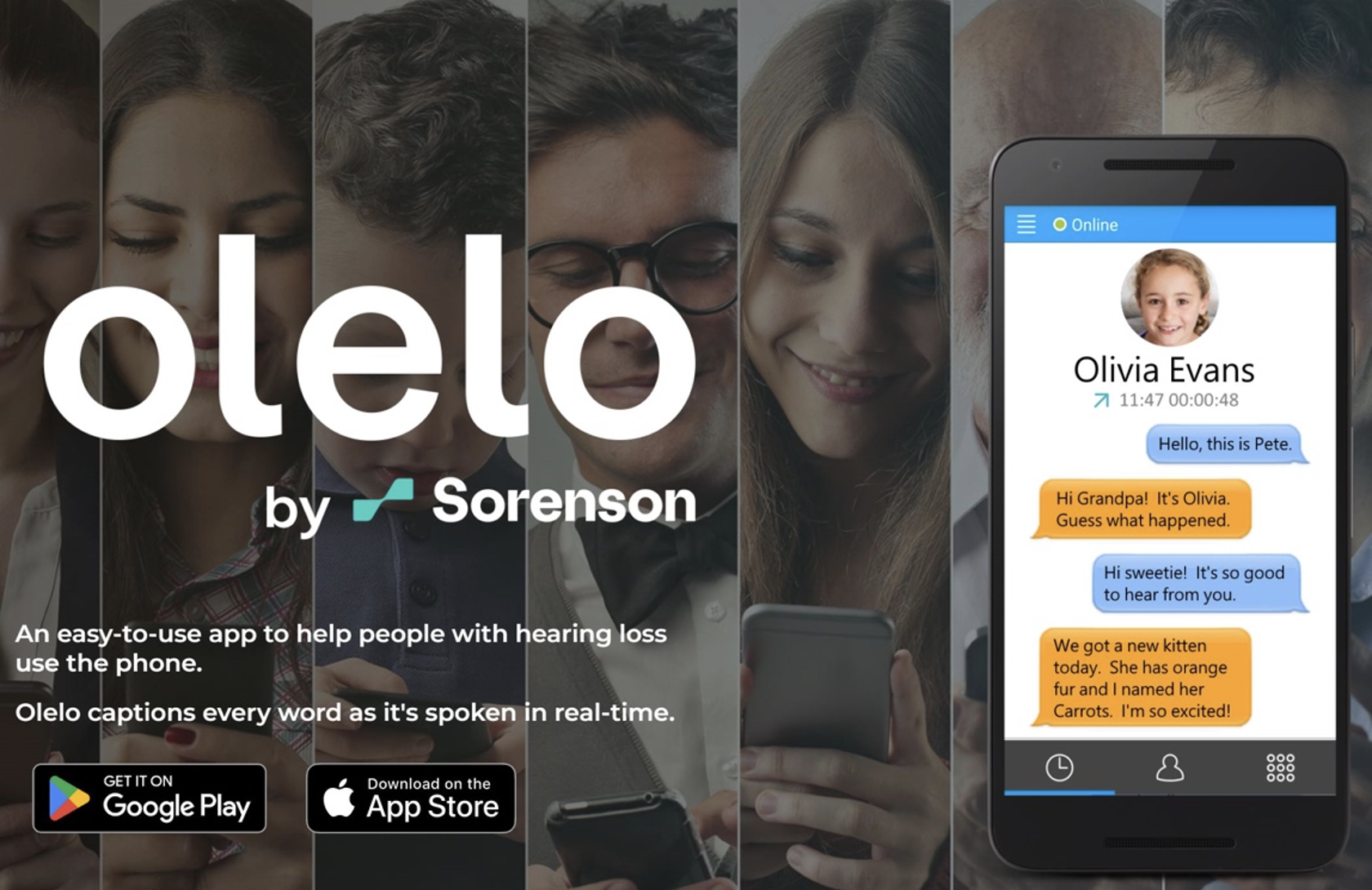 AudiologyOnline: Can I amplify certain frequencies on my phone?
Steve DeMari: Yes, in addition to adjusting the volume of your calls, you can also customize the CaptionCall phone to boost frequencies where you have the greatest hearing loss. To do this, leave the handset in the cradle, touch Settings on the screen, then touch Amplification to choose your preferences.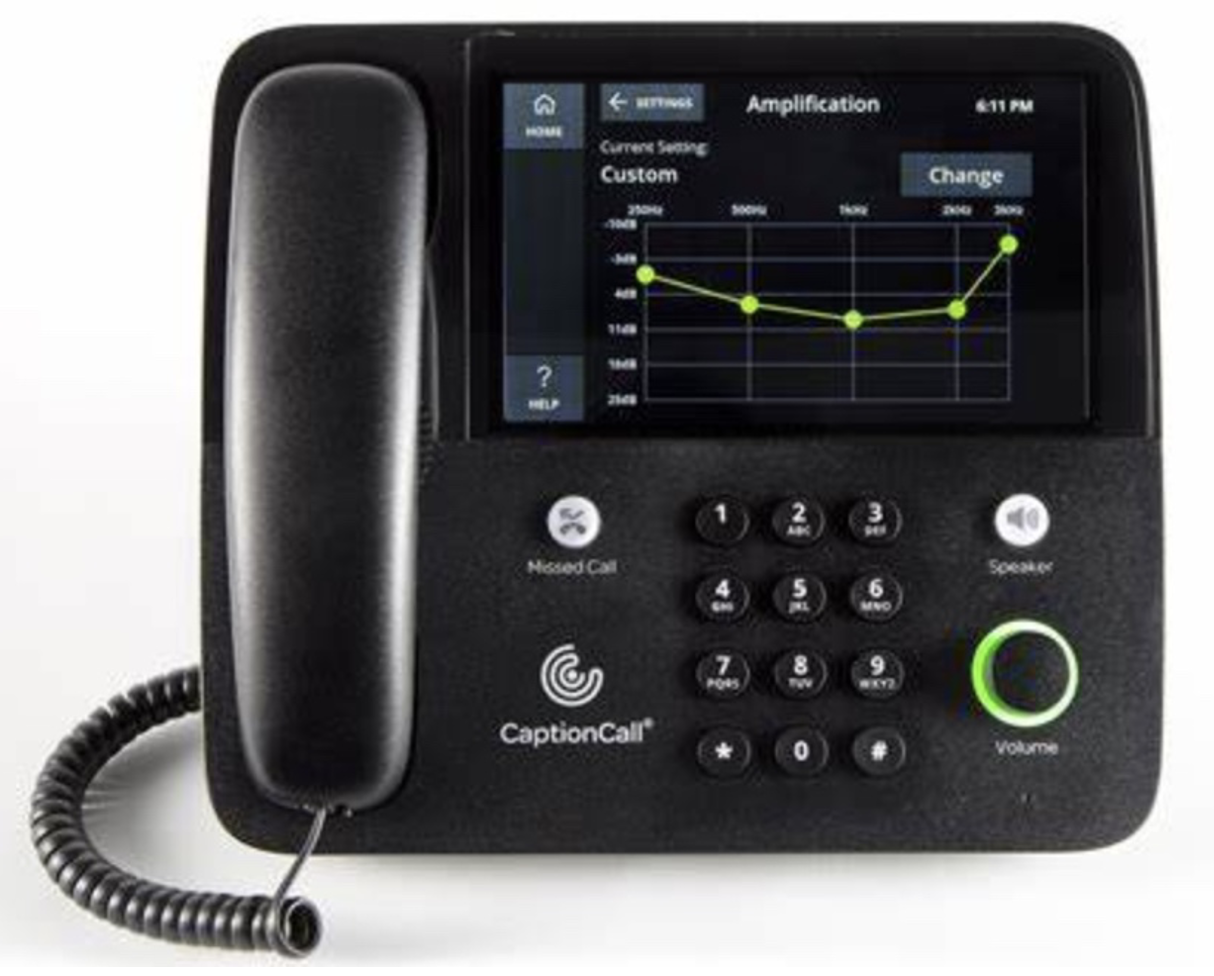 AudiologyOnline: Does using CaptionCall impact my phone services?
Steve DeMari: No. CaptionCall works seamlessly with services from your provider, including call waiting, call forwarding, voice mail, and caller ID.
AudiologyOnline: What is TRS-URD information, and why does CaptionCall by Sorenson ask for it? 
Steve DeMari: In order to provide captioning through a federal government program, the FCC requires us to collect registration information from each customer to verify users. Without your consent to use this data, we cannot register you for captioned telephone service and must discontinue your captioning service. 
AudiologyOnline: Can I use the CaptionCall phone to call 911 in case of an emergency?
Steve DeMari: Yes, you can use CaptionCall to call 911 using your telephone service, just as you would using any other home phone. As with any other call, it may take a moment for captioning to start.
Important things to know:
Some calls or captioning will not work if the power is out. See below.
911 uses the address of your CaptionCall account, usually your home. IF YOU ARE NOT AT THIS ADDRESS, TELL 911 YOUR CURRENT LOCATION.
To check the address CaptionCall has on file for your Emergency Calling Service, call 1-877-865-9228.
To learn more, please visit the AudiologyOnline CaptionCall Partner Page.