AudiologyOnline: With the competitive environment hearing healthcare providers find themselves in with OTC/ DTC and managed care, many are looking for simple and easy ways to innovate their practices. Where does the CareCredit prequalification process fit into this equation and how can it help providers enhance the patient financial experience?
Randy Baldwin: We all know that cost is one of the biggest reasons that patients often don't move forward with the purchase of hearing technology. We also know that financing plays a major role in making comprehensive hearing health care products and services more accessible to patients. If patients can fit the cost into their lifestyle and monthly budget, they may be more likely to move forward with purchasing the technology they want and need to help them live a connected life. The CareCredit prequalification process makes it even easier for patients to see if they prequalify for the CareCredit credit card with no impact to their credit bureau score. So, providers now have an opportunity to break down yet another barrier that patients may have and help increase access to hearing technology.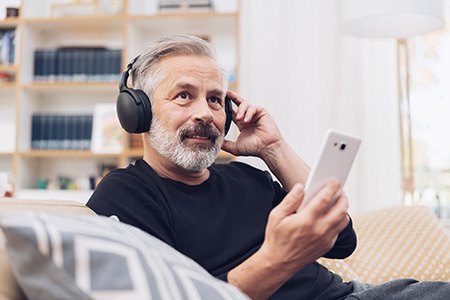 AudiologyOnline: What is the CareCredit prequalification process specifically?
Randy Baldwin: Prequalification is a soft credit inquiry that happens in real-time. There are three ways for patients to see if they prequalify for CareCredit:
Through the Practice's PMS System: At the patient's request, practices can initiate the prequalification process* through their Practice Management Software systems such as Sycle or Blueprint OMS. Providers can also see which patients currently have a CareCredit account, so they can confidently present a financing solution during the financial conversation — without even leaving their software.
Using a Custom Link and QR Code: Providers can give patients access to a self-guided financing experience using their Custom Link and QR code. This option is private and secure, and it allows patients to apply on their own at home, curbside or in the practice using their own mobile device. The patient's information is shared directly with CareCredit, and a preapproved offer can be delivered directly to the patient. This can help to alleviate uncomfortable conversations because the provider doesn't have to share credit denials. Practices can also allow patients to apply on their own while in the office using the provider's dedicated in-office device such as a desktop computer or tablet and going to carecredit.com/apply. Again, there's no need for providers to facilitate the application.
Through the CareCredit Provider Center: Like the PMS integration option, at the patient's request, providers can initiate the prequalification process through the CareCredit Provider Center by clicking "New Application". If the patient receives a preapproved offer of credit and completes their application, providers can immediately process the transaction* without having to switch to a different platform.
Prequalification doesn't impact a patient's credit bureau score, but if they receive a preapproved offer of credit and accept it, a full application is submitted. This triggers a hard credit bureau inquiry, which may impact their credit bureau score. If approved, cardholders can use their new CareCredit credit card account to pay for care right away. It's that easy.
AudiologyOnline: Having the ability to see if they prequalify for CareCredit with no impact to their credit bureau score can obviously be a big benefit and motivator for patients. What other benefits are there for providers with the CareCredit prequalification process?
Randy Baldwin: There are a lot of great benefits prequalification offers but here are two that I would like to highlight for providers.
Prequalification may help make financial discussions easier. When a patient knows they are prequalified for CareCredit it may help reduce budget concerns and make presenting treatment recommendations, and the resulting cost conversations, more comfortable.
It may help increase treatment acceptance. Prequalification can also help by providing a positive financial experience that may motivate more patients to move forward with a convenient way to pay for care.
Plus, when patients already have a financial solution in place, they are often more able to make decisions based on what would be best for their hearing health. So, whether it's helping to manage patient uncertainty, motivating tested-not-treated patients, or helping to keep patients loyal because they have a financial solution, when providers make it easy for their patients to access financing it can benefit them in so many ways.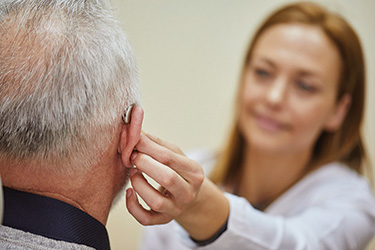 AudiologyOnline: How does CareCredit prequalification and more generally having CareCredit as a payment option help a provider innovate their practice?
Randy Baldwin: Because the CareCredit credit card is exclusively dedicated to financing healthcare costs — and has been for over 30 years — it's a unique and innovative solution that providers can use to help overcome cost concerns and give their patients an attractive payment option. And now that patients can see if they prequalify, offering CareCredit as a budget-friendly financing option is even more convenient for both providers and their patients.
We often tell providers that accepting CareCredit helps make the financial conversation so much easier because to start the discussion all you have to say is, "Do you have the CareCredit credit card?" With over 12.7 million CareCredit cardholders and another 175,000+ new accounts approved on average every month, it's possible that the patient may already have or be familiar with the healthcare credit card.
Now with prequalification, all you have to say is, "Want to see if you prequalify for the CareCredit credit card with no impact to your credit bureau score?" At the end of the day, it's all about making it easy for patients to access financing so that they can live the connected life they expect and get the care they want and need.
* Except for providers in California who are prohibited under state law from submitting applications on behalf of patients for certain healthcare loans or lines of credit, including the CareCredit credit card.