AudiologyOnline: What does it mean to you to be chosen as an Oticon Focus on People Award winner?
Gregory Scott: It is a tremendous honor to be chosen as an Oticon Focus on People Award winner. Oticon is a stellar company with great people, they truly care about helping the community and have recognized numerous people for their advocacy. The Focus on People awards has been a mainstay for years and it is a thrill to know that our efforts to help raise hearing health awareness and empower those with hearing loss continues to gain recognition as we continue to grow and make an impact. And this award will only help further the cause as more Audiologists and their patients discover SoundPrint.
AudiologyOnline: Why is advocacy important for people with hearing loss?
Gregory Scott: Advocacy is very important for those with hearing loss because it can be difficult for those with hearing loss to know what information they are missing. To fully put themselves in position to succeed and connect with others, I recall the biggest thing hearing care professionals helped instill in me at a young age was to constantly advocate for yourself. Otherwise, the risk of being isolated as a result from missing information from teachers and peers can be quite high.
Advocacy can take the form of students informing teachers about their hearing loss and educating them with communication tips, or with employers when we join the workforce or with friends so we can best participate in group conversation and discussions, thereby enabling connection and greater meaning in everyday life. In essence, advocating for ourselves means enhancing our ability to connect with others and be a part of a community while putting ourselves in the best position to succeed.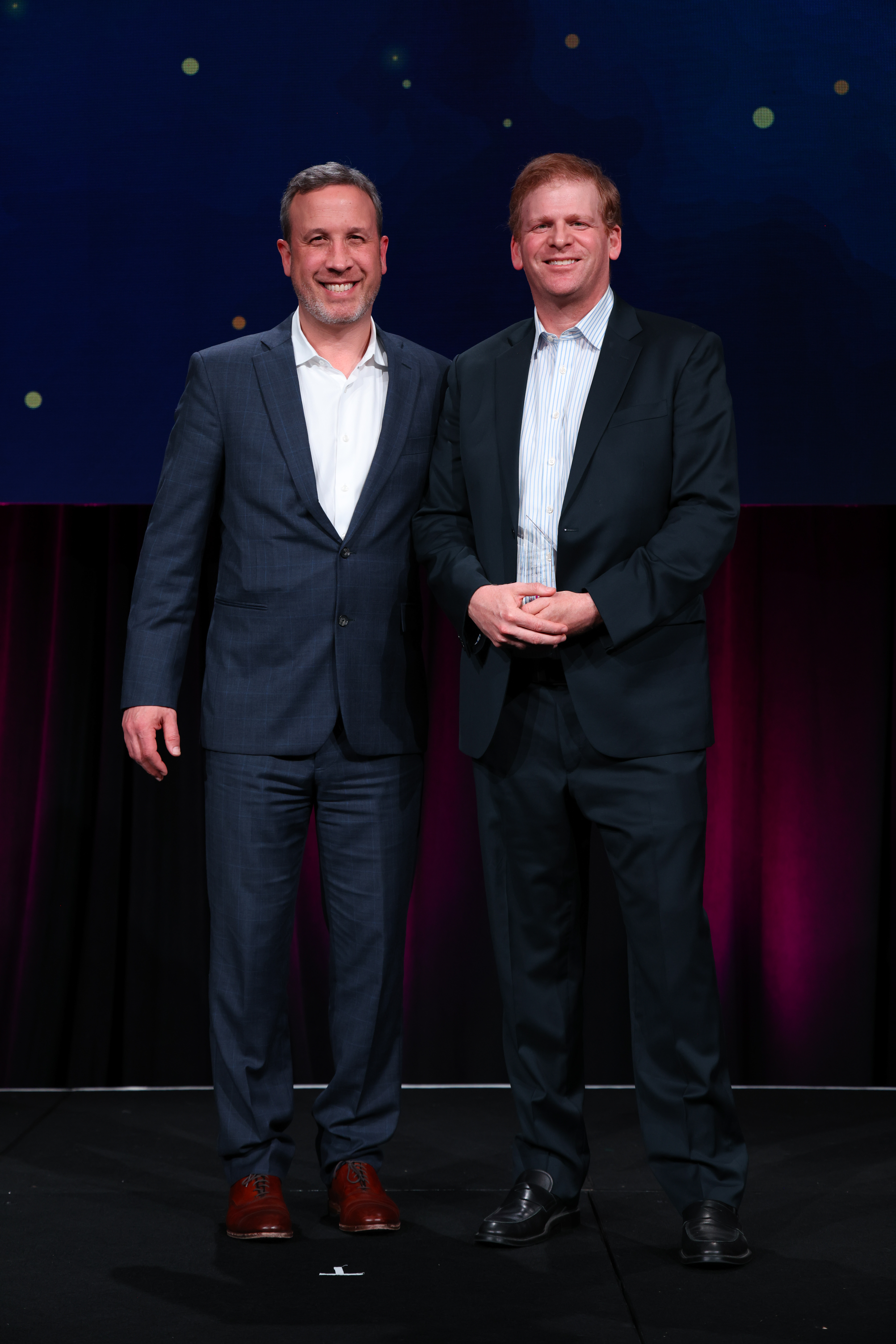 AudiologyOnline: Tell us how you became involved in advocacy through your SoundPrint app?
Gregory Scott: SoundPrint's mission is to help those with hearing loss discover places based on how quiet or noisy they are. It is a crowdsourcing app where users take sound level measurements of the venue they're in and submit it to a publicly accessible database so that the hearing loss community can discover the quieter places for connection. We also want to promote the quieter venues by helping them attract more clientele that appreciates their ambiance.
During this process, two things became evident in terms of advocacy.
First, we were sitting on sound level data that does not exist elsewhere in terms of its size, scale and frequency. We quickly realized that the data can be used to help public health researchers and government officials benchmark the typical sound levels across venue types (restaurants, bars, cafes, arenas, gyms, churches) and neighborhoods in their cities, states, and countries (i.e. many of the European countries tend to have quieter restaurants than those in the United States, Canada and Australia).
And second, during user research interviews, many people commented on enjoying the process by which they could learn how to protect their hearing health. Our decibel meter categorizes the sound level of their environment and informs the user as to whether the sound level is Quiet or Moderate, which means it's safe for hearing health, or whether it is Loud or Very Loud, which means it can endanger their hearing health.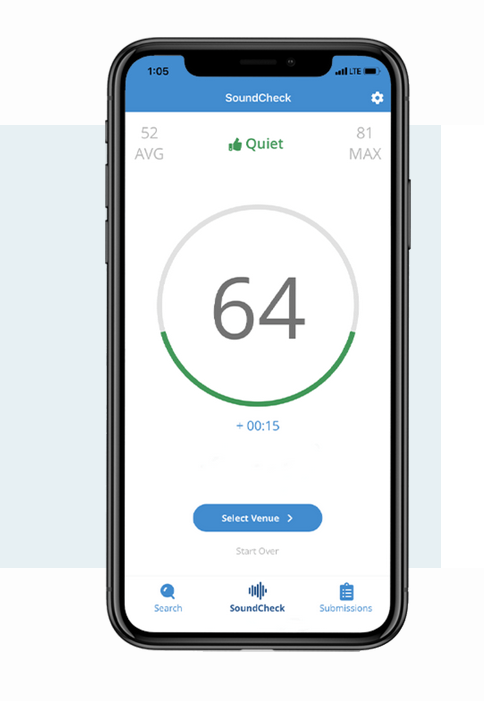 AudiologyOnline: How does the SoundPrint app support people with hearing loss?
Gregory Scott: Noise induced hearing loss is a serious and rising public health issue and our database gives users and researchers tools to assess and determine next actionable steps. For a user, this might be showing the SoundPrint measurement to venue managers when asking them to reduce the background noise or asking to be moved to a quieter table or area in a venue.
For a public health researcher, this could entail using the evidence-based data to write a report and work with their local government to identify which neighborhoods and venues are jeopardizing the health of its citizens and take action in terms of an educational or compliance opportunity.
AudiologyOnline: How do people get involved with SoundPrint app?
Gregory Scott: People can download the SoundPrint app from the Apple and Google Play store. There are two main functions and purposes to the app. The first is using the app's built-in decibel meter (for iPhones and select Samsung phones) to measure their environment, whether they are out at a restaurant, bar, coffee shop, church, retail store, gym, park, etc, and submit the sound level reading to the public database. This helps us curate a list of Quieter Venues more reliable for conversation as well as a list of louder places by which those with hearing loss can avoid. In addition, they can opt to make a so-called noise complaint and this alerts us at SoundPrint to contact the venue and offer to put them in touch with an acoustic professional to either mitigate their sound levels or optimize them for conversation.
The second, is to use the app's search function and see all the venues that have been measured by Soundprint's community of users. Users can filter their search by geographic location, venue type and rating.
Essentially, it's good to think of using SoundPrint as a way to "vote with your feet" to help put venue managers on notice that there is demand for quieter venues or areas within a venue. Significant progress has been made to date. So far, we have 15 city-based Curated Quiet lists with seven more coming soon. In addition, 150,000 submissions have been made. Thus, whenever users are out, take a 15 second sound level measurement and submit it to the public database.