AudiologyOnline: What is Your Hearing Network?
Patrick Vincent: Your Hearing Network is a nationwide group of independent hearing care professionals (HCPs) who share a common mission — to protect the integrity of patient care. Your Hearing Network affiliates are highly skilled, credentialed and recognized as the HCPs of choice in their respective markets.
As one of the fastest growing hearing health care networks in the country, Your Hearing Network leverages the power of its national scale, industry expertise and strategic partnerships on behalf of affiliates to negotiate preferred market access to innovative products and services that patients deserve. Affiliates benefit from unprecedented, scalable opportunities that preserve their independence while guaranteeing the highest level of patient care.
AudiologyOnline: How does this partnership benefit hearing professionals?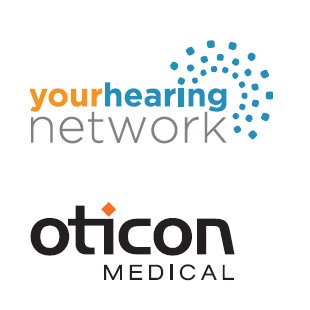 Patrick Vincent: Our affiliates benefit from a distinct, powerful and timely competitive advantage in today's evolving marketplace of new categories, legislation and more aggressive competition. Only Your Hearing Network equips independent Hearing Care Providers with unprecedented opportunities to thrive—all while retaining their practice independence. Affiliates derive all the benefits of a powerful, national platform of flexible business solutions, services and support to help them maximize leads and optimize daily operations.
AudiologyOnline: What does this mean for Oticon Medical patients?
Patrick Vincent: Just like Your Hearing Network members, Oticon Medical patients are guaranteed the highest level of care will be provided by one of our highly skilled Surgeons/Audiologists. There is no differentiation between our members – we provide the highest, quality care to all patients during their hearing healthcare journey.
AudiologyOnline: How does this partnership between the two companies elevate customer care?
Patrick Vincent: Through YHN, we provide a multitude of services under our Total Value Solutions(TVS) division. YHN's motto is that we are the provider-friendly network. We take that same mindset and apply it to TVS. These services make it so the provider's only responsibility and ultimate mission is to provide quality care to the patient. We take care of the rest!
AudiologyOnline: Can you tell us about the services YHN provides to professionals and their practices?
Patrick Vincent: Through our Total Value Solutions, we empower our affiliates' practice with a variety of products and services including…
Your Digital Leads:digital marketing solution for all Your Hearing Network Clinics – our affiliates will be listed on clinic locators on multiple consumer sites including YourHearing.com HealthyHearing.com and Oticon.com.
Your Claims Solution: our skilled staff can improve affiliates reimbursement rate — and quickly improve their cash flow — by expertly verifying insurance benefits, submitting claims more accurately and managing collections.
Your National Call Center (YNCC): a dedicated member of our highly trained, professionally managed YNCC staff works as an extension of our affiliates practice to stay in touch with current patients and bring them quality opportunities.
Your Opportunity Management Tool:managing a practice can be difficult, stressful, and time-consuming. Your Opportunity Management Tool will assist affiliates in managing their business' schedule and optimizing their patient base, so they can be more profitable. It makes the challenge of balancing their patient base manageable.
Your Hearing Health Academy: provides education for hearing healthcare professionals. We have different training options available to accommodate our affiliates' needs; whether they're looking to embark on a career in hearing healthcare or are a seasoned professional looking to expand upon their current skill set. More than 400 students have already graduated from this program and moved into an active role in the field.
AudiologyOnline: What is Total Value Solutions?
Patrick Vincent: Total Value Solutions provides powerful support for our affiliates' entire practice journey by providing a competitive advantage in an evolving health care. Total Value Solutions supports the entire practice journey with a comprehensive family of products and services that maximizes affiliates' ability to serve more patients while guaranteeing the highest level of care.
AudiologyOnline: I've heard transportation concerns cause an estimated 25% of patients to miss their appointments. Does YHN have a service for hearing care professionals to refer their patients to?
Patrick Vincent: As a matter of fact, we do! Your Transportation Services is a new non-emergency medical transportation (NEMT) service for patients that may be unable to book or keep their appointments due to transportation issues.
Our cloud-based platform allows you to coordinate rides through services such as Lyft and Uber.
You can easily:

Add a rider
Book a trip
Modify a trip
Monitor status
Anywhere, on any device!
Transportation should be the last thing people need to worry about when getting to healthcare appointments. You are correct in your estimation: Cancel/no-show rates can run as high as 20-25%. Through our program, practices have reduced it down to 8%.
For those patients who need transportation to their appointment, you will be able to offer this value-added service. This service is for patients covered by private pay insurance, commercial insurance, Medicare/Medicare Advantage, Medicaid, Tricare, or other Federal Programs.
For more information on YHN, please visit https://yourhearingnetwork.com/. For more information, resources and CEU courses from Oticon Medical please visit www.oticonmedical.com/us or the Oticon Medical Page on AudiologyOnlline.