Carolyn Smaka: Hi Lance, thanks for your time today. What is OTObase® patient management module from Otometrics?
Lance Brown: OTObase® is an EMR/EHR connector allowing all Noah compatible audiometers and tympanometers to communicate directly with the EMR/EHR. It removes all of the manual processes used today, replacing them with the click of a button. OTObase was developed for audiologists working in private practice, ENT offices, and hospitals. The benefits include time savings for professionals, and essentially making patient management error free, as it replaces the manual attaching of files where errors can occur.
Carolyn: Why is EMR important? How will this solution help audiologists today?
Lance: In addition to the government mandates, EMR allows for better documentation of a patient's medical history. In many cases, the patient can access their own records remotely.
OTObase gives audiologists and hearing care professionals a fast and simple way to connect to Electronic Medical Records (EMR). OTObase utilizes the Noah 4 engine – making it a simple and user-friendly database module for management of audiological data and patient information. It will integrate with all types of audiology equipment such as audiometers, tympanometers, video otoscopes, diagnostic OAEs and with all major brands.
It is also compatible with practically all mid-to-large size EMR/EHR systems like Epic, AllScripts™ or AllMeds. It supports HL7, GDT and Noah 4 interfaces. OTObase connects the audiology department to EMR quickly while boosting efficiency throughout the department. By streamlining work processes, clinicians can free up resources for more face-time with patients and improve the quality of patient care.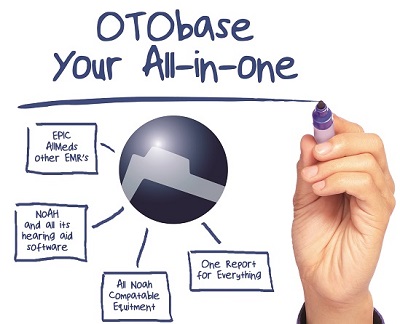 Carolyn: How is this different from other solutions on the market? What is the difference between OTObase and OTOsuite®? AudBase? Noah?
Lance: OTObase is an EMR connector that converts Noah into a direct interface with any HL7 EMR. AudBase is both an EMR connector and database. It provides a more comprehensive solution for larger organizations when a greater lever of analytics is needed. Noah is a database utilized to cross connect multiple manufactures equipment and hearing devices.
On the other hand, OTOsuite is the shared software interface for Otometrics solutions. OTOsuite allows users to stay within one module to complete audiometer, impedance, probe microphone measurements (PMM), test box, OAE, video otoscopy and more. You can read about OTOsuite at www.audiologysystems.com/otosuite.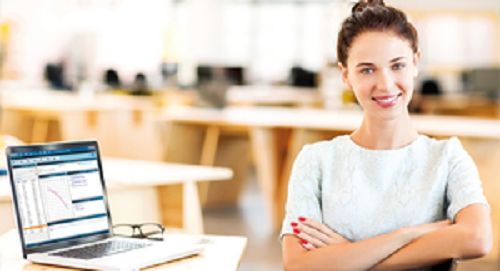 Carolyn: Professionals have varying levels of adapting to technology and the advanced tools available today. What support is available for professionals who use OTObase?
Lance: OTObase looks and functions identically to Noah, with the addition of the EMR buttons. So training is extremely simple because it's so familiar.
In addition to the support of their local Audiology Systems teams and technical support, we have created a dedicated and specialized team to ensure a smooth transition -- the SIG (Software Integration Group). SIG handles the installation and setup of OTObase and provides the EMR company the documentation needed to finalize the connection to the EMR. OTObase is quoted with yearly maintenance ensuring the latest version is always in use.
Carolyn: Is OTObase available now?
Lance: Yes! For additional information, professionals can contact their local Audiology Systems representative directly or call 855.283.7978. They can also visit www.audiologysystems.com/otobase or the Otometrics / Audiology Systems Expo Page on AudiologyOnline.