AudiologyOnline: Nicole, in 2013, you were the second participant in the newly-launched audiology post-graduate program of Sonova. What did the program look like and what did you take away from it?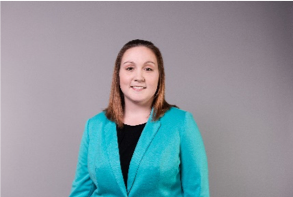 Nicole Klutz, AuD: The program gave me the chance to get to know various business fields – from cochlear implants to hearing aids – within the Sonova group. I started the program at the Phonak US Headquarters in Warrenville, IL. I then traveled to Connect Hearing in Canada, Advanced Bionics and moved to headquarters in Switzerland for four months. Among many great intercultural experiences, working closely with colleagues whom to this day I have close relationships with and a great network of colleagues in the Sonova family I took home a concrete concept idea: I got to see the first-ever Klangfinder for Phonak in Staefa. I absolutely wanted to bring this idea back to the US and develop a live demonstration Klangfinder program for the US market as well. Today, we have 35 Klangfinders in the field and they are a staple of Phonak demonstrations at conferences, both industry, and non-industry events, and even in the clinics one-on-one, it has become a very successful program.
AudiologyOnline: When deciding for a career in audiology, it was your clear ambition to shorten the time of awareness and get more people to seek help earlier. How can you contribute to this goal by working on the manufacturer side?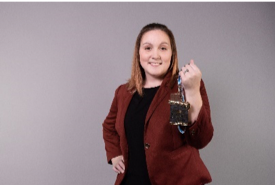 Nicole Klutz, AuD: This is true. I felt that if I could contribute to breaking the stereotype and stigma of hearing aids, I would really make an impact. There are still so many people out there missing out on the life around them, isolating themselves, and increasing their risk of comorbidities. The overall penetration rate for hearing aids in developed countries is around 20%. Only 10% of those with mild-to-moderate hearing loss currently use hearing instruments. However, we already see a positive trend: younger and less-affected people are increasing their adoption of hearing aids as technology moves toward ever better sound quality and smaller, more discreet devices. Working in product development and audiological innovation at a manufacturer, on products like Marvel that offer universal connectivity and outstanding streaming quality, which are especially attractive features for younger people, is a great way to help reduce the stigma.
AudiologyOnline: You mention Marvel. In a recent interview with us (https://www.audiologyonline.com/interviews/success-phonak-marvel-26210), you shared insights and data on the acceptance and success of Marvel. How will this success story continue?
Nicole Klutz, AuD: Yes, Marvel is an amazing story. Hearing care professionals around the world have fit one million Marvel hearing aids in less than a year. This makes Phonak Marvel the fastest product to reach the one million milestone in Phonak history. And of course, we want to build on this success and on the groundbreaking technology of the Marvel platform. Marvel not only breaks the stigma of hearing aids but it also breaks the mold of what hearing aids can do with universal connectivity, streaming, and ultimately: amazing sound quality. While it's been only one year since we launched Marvel, we are continuing to introduce more form factors with Marvel technology – and we're not done yet. Marvel still has so much more to offer – and I'm excited to see what the new year brings for Marvel and Phonak.
AudiologyOnline: Switching from product to other challenges. Through the Faces of Audiology campaign, we have learned that you are a triathlete. A really tough sport. What do you love about it and how has the sport influenced you as a person?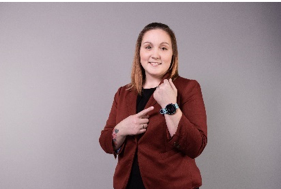 Nicole Klutz, AuD: It all started with running and participating in a few races together with my husband. I also love cycling, and I wanted to find something to combine it with my passion for running. This is how I came up with the idea of trying a triathlon, and it was an amazing experience. Triathlon also had an interesting impact on my job life: I am usually a very efficient person anyway, but training for triathlons helped me prioritize things during the day at work as well. I knew I had to train at a certain time in the morning and at night, so I needed to be very effective and efficient while doing the best job while being at work. It was definitely a great time management skill test.
AudiologyOnline: You are working closely together with the Phonak expert circle on eAudiology. Which opportunities do digitalization and eAudiology offer audiologists?
Nicole Klutz, AuD: We are already living in a digital world. When looking at the younger generation, face-to-face is not necessarily the preferred service model or method they prefer to use to receive their hearing care. I think in-person and digital support can perfectly go hand in hand. There will always be patients who prefer face-to-face, and services for which in-person care is more suitable, but I am convinced that it will benefit hugely to patient satisfaction if we can offer hearing care in both ways. For hearing care professionals, eAudiology offers the possibility to improve efficiency, save time and address new target audiences. I can only recommend: give it a try!
Learn more about Nicole's career, her learnings, and passions: https://audiologyblog.phonakpro.com/faces-of-audiology/nicole-klutz