AudiologyOnline: What is VEMP and why is it important?

Jill Craig: Vestibular Evoked Myogenic Potentials or VEMP is used to assess the function of the utricle and saccule - the otolithic organs of the peripheral vestibular system. It also complements the information provided by the video head impulse test (vHIT) and other forms of inner ear testing.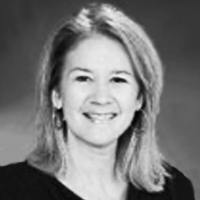 Faith Akin: For veterans, VEMP has been used to examine the impact of noise, blast exposure, and traumatic brain injury on the vestibular system. Studies in humans suggest that the saccule may be particularly susceptible to noise or blast-related damage (Kerr & Byrne, 1975; Wang, Hsu, & Young, 2006; Hsu, Wang, Lue, Day, & Young, 2008; Akdogan, Selcuk, Take, Erdoğan, & Dere, 2009; Akin et al., 2012). Emerging evidence suggests that Cervical Vestibular Evoked Myogenic Potentials (cVEMP) are more likely to be absent in individuals with more severe noise-induced hearing loss than in individuals with mild noise-induced hearing loss (Akin et al., 2012). Similarly, recent studies have demonstrated that absent cVEMPs are prevalent in individuals who experience dizziness or balance problems following a head injury and occur more often than horizontal semicircular canal (SCC) dysfunction (Lee et al., 2011; Akin & Murnane, 2011). However, VEMP testing is not just relevant to veterans - this test now allows for a more comprehensive assessment of the vestibular system, which in turn could aid in the diagnosis of patients with a vestibular disorder.
More importantly, although the VEMP is easily recorded using commercially available evoked potential equipment, measurement of sternocleidomastoid (SCM) muscle electromyography (EMG) is necessary to provide valid interaural comparisons of cVEMP amplitude. Lack of EMG monitoring can negatively impact the interpretation of test results and possibly the diagnosis of the patient.

Ian Curthoys: I echo Faith's points. As scientists, we try to learn more and more about the vestibular system. We focus on learning about structures, their purposes and the impact when that structure does not function properly. We can pass on the important information in papers, at conferences and through work with companies like Otometrics. We learn more and more every day. Over time, we have provided very important evidence that in the end improves patient care. A good example of this is the use of air conducted sound to get Ocular Vestibular Evoked Myogenic Potentials (oVEMP).
The elephant in the room is: how is sound an otolithic stimulus when everything we have been taught tells us that the otoliths sense linear acceleration? Of course, there is no linear acceleration in air conducted sound. But now we know that sound and vibration cause fluid displacement of the endolymph of the inner ear, which deflects these super-sensitive, super-fast type I receptors in the otoliths. So these otolithic receptors are activated by both linear acceleration and by sound and vibration. They don't just respond to linear acceleration alone.
We study these things to understand just how the system works so it can be tested properly - and this gives VEMP testing a strong scientific basis.
AudiologyOnline: Can you share with us any new developments at Otometrics?
Jill: Certainly. Up until late 2015, the US Food and Drug Administration (FDA) had not recognized VEMP testing protocols as an approved procedure in the United States. We, at Otometrics, understood the need to tenaciously pursue FDA clearance. We realized early on that it is incredibly important to support audiologists and physicians in their practice and that FDA clearance of VEMP is key to vestibular patient care. As of October
2015, the cVEMP and oVEMP tests for the ICS Chartr® EP 200 with VEMP were cleared by the FDA. We are proud to be the first manufacturer who can deliver an EP system with VEMP that is deemed safe and reliable by the FDA. This new development demonstrates that Otometrics is the clinician's manufacturer – we are dedicated to helping our customers succeed in helping their balance patients obtain a timely and accurate diagnosis.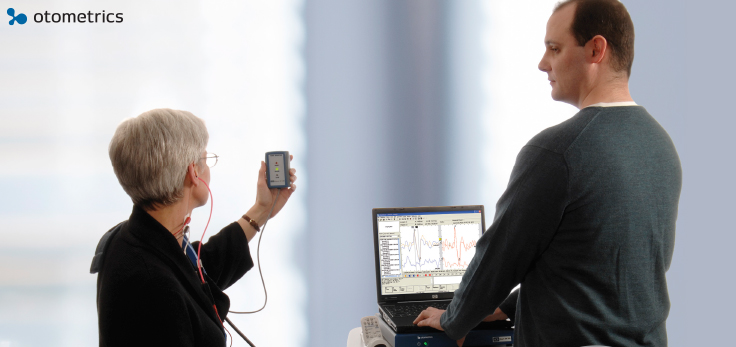 ICS Chartr EP 200 with VEMP testing.
AudiologyOnline: What is the significance of the FDA clearance of VEMP testing protocols to balance care today?
Faith: FDA clearance opens doors for widespread clinical use of the VEMP in the United States. There have been approximately 800 peer-reviewed articles published on cVEMP in the past 20 years. In a recent survey, however, we found that most vestibular audiologists in the U.S. do not routinely use cVEMP as a clinical test of vestibular function (Nelson, Akin, Riska, Andresen, & Mondelli, 2015). One obstacle to widespread clinical use in the U.S. may be that reimbursement for VEMP as a clinical procedure has been impacted by the lack of FDA clearance.
The FDA clearance clears the way for the American Speech-Language-Hearing Association (ASHA) and the American Academy of Audiology (AAA) to begin the process towards getting a VEMP CPT code.
Jill: To Faith's point, our recent FDA clearance is a significant step forward for clinicians treating patients with balance disorders, and gives audiologists and physicians more options when assessing patients with a vestibular disorder. Balance care professionals can now test the entire peripheral vestibular system as individual pieces.
We can now identify specifically if the breakdown is a problem within the peripheral vestibular system, where the dysfunction may lie or if the issue lies within another system. This level of accuracy contributes to better patient care and a faster diagnosis.
AudiologyOnline: Is the ICS Chartr EP 200 the only system that offers VEMP testing?
Jill: There are existing EP systems today that run a VEMP test - based on parameter settings; however, the ICS Chartr EP 200 by Otometrics is the only device that is FDA-cleared for VEMP testing as of today. That said, it is the only equipment that the FDA has deemed safe and reliable to perform the VEMP test.
Unique to the ICS Chartr EP 200 with VEMP is a third channel for EMG monitoring. This monitoring occurs throughout the entire test, not only a 20-second prestimulus window like other systems. A specially designed differential electrode, pre-programmed protocols (cVEMP and oVEMP), an EMG monitor for patient use in maintaining proper contraction and the normalized asymmetry ratio, give clinicians an easy-to-use and patient- focused solution. Being the only FDA-cleared device allows us to properly support our customers with regard to interpretation, trouble shooting and general product support for VEMP.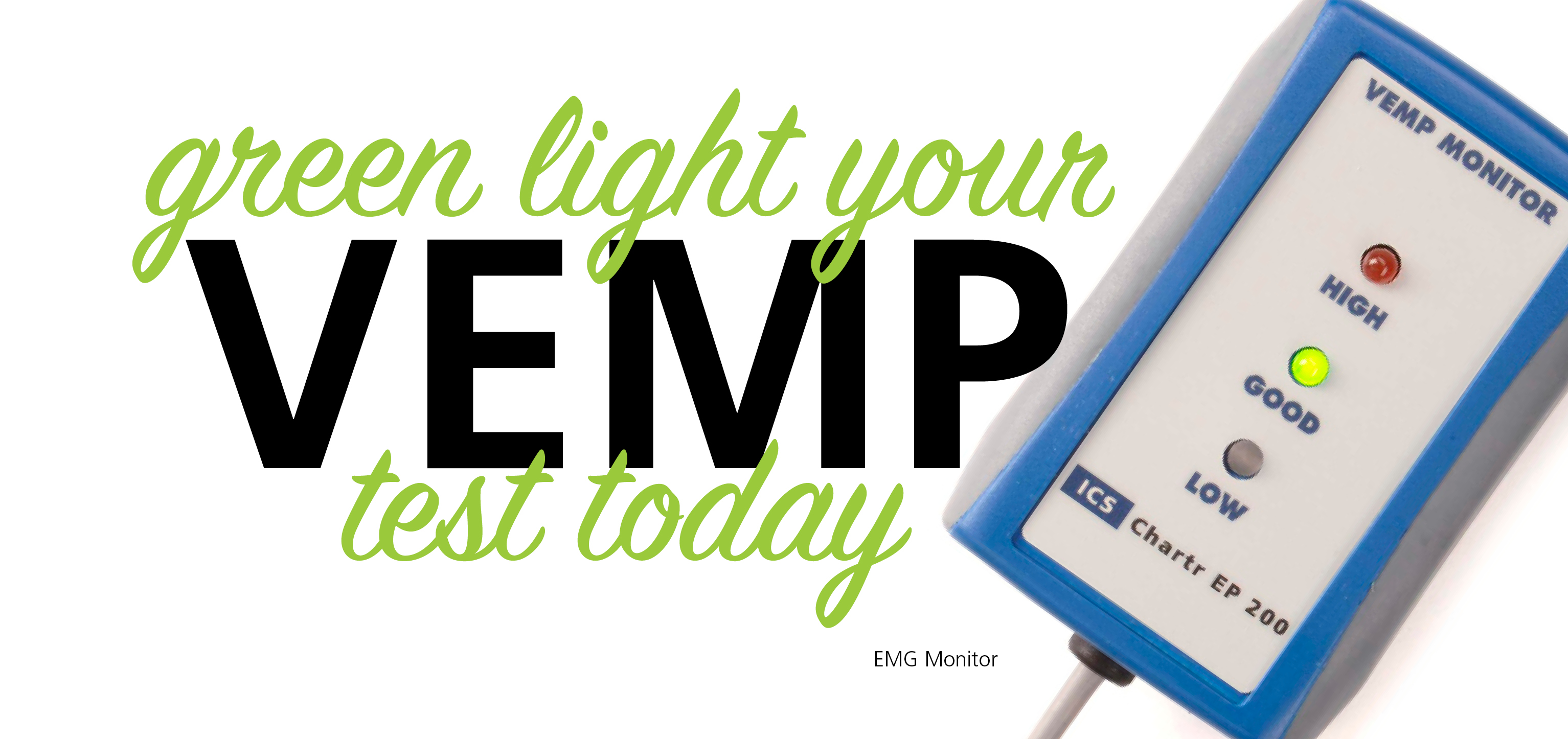 AudiologyOnline: Why is monitoring the EMG important?
Faith: As I mentioned earlier, if one does not monitor the tonic EMG of the sternocleidomastoid (neck) muscle during cVEMP recording, the risk exists to misinterpret data. This is because the amplitude of the cVEMP is influenced by the muscle activation level. This is a key element to proper testing. We now have FDA approval to perform this test accurately. This is hugely important in providing the best possible patient care.
Ian: I couldn't agree more, Faith. If you don't monitor the EMG and understand the influence it has on the test results, you will not know if an asymmetry is due to vestibular impairment or differences in the tonic EMG activity. It's quite simple. Faith and others wrote a wonderful paper on this topic (Akin et al, 2004).
AudiologyOnline: What we can expect from Audiology Systems and Otometrics regarding balance care in the future?
Jill: At Otometrics, we are committed to faster patient diagnosis. There have been many people – employees and customers – who have been involved in this FDA clearance project. We are especially grateful for the close relationship we have with our customers and their willingness to assist us in this pursuit. It demonstrates the value of a trusted partnership. We work in close collaboration to improve the lives of patients suffering from balance disorders.
Supplementing our pursuit of vestibular testing excellence, I am excited to share that in addition to ICS Chartr EP 200 with VEMP, positional and ocular testing with our modular ICS Impulse® solution are now also FDA-cleared. With these new breakthroughs, clinicians in the U.S. can perform a complete test of the vestibular peripheral system in the most efficient and accurate way. Now with the addition of VEMP and vHIT, you can efficiently test the entire peripheral vestibular system as individual pieces, allowing you to identify the site of the dysfunction. This new level of accuracy contributes to a faster and more precise diagnosis and allows you to provide better patient care and a faster diagnosis.
Ian: Adding these tests to your vestibular test battery is the key. Combining VEMP and head impulse testing is an outstanding way to assess the entire peripheral vestibular system. It's faster and offers more precise diagnosis in many cases. It's rewarding to see all of these tools become available to clinics and used to provide physicians with the answers they have been searching for.
AudiologyOnline: Do you offer training for professionals on VEMP testing? How do existing ICS Chartr EP 200 users access the latest upgrade?
Jill: We work closely with Audiology Systems, our exclusive national distributor, to support audiologists and clinicians in the U.S. with innovative solutions and education. Our annual 3-day VNG/ENG course facilitated by Drs. Kamran Barin and Kristen Janky provide practical information to make commonly used vestibular tests an effective part of the diagnostic process. As part of this course, Dr. Janky, discusses the clinical application of VEMP. Customized, audiology-instructed training is also provided upon request. A full list of balance courses is available at www.audiologysystems.com/education
Our customers who are currently using the ICS Chartr EP 200 and would like to add VEMP to their existing workflow can simply contact their Audiology Systems account managers to get started with software upgrades and to purchase the EMG VEMP monitor. Clinicians who would like to purchase the ICS Chartr EP 200 or learn about VEMP testing are encouraged to contact their local Audiology Systems representative to request a product demonstration or a complimentary consultation. They can also call 855.283.7978 or visit www.audiologysystems.com/balance to learn about Otometrics full balance assessment portfolio.
Thank you Jill, Ian and Faith for your time in discussing VEMP today. For more articles about hearing care innovation, visit www.audiologysystems.com/vemp or the Audiology Systems Expo Page on AudiologyOnline.
References
Akdogan, O., Selcuk, A., Take, G., Erdoğan, D., & Dere, H. (2009). Continuous or intermittent noise exposure, does it cause vestibular damage?: An experimental study. Auris Nasus Larynx, 36(1), 2-6.
Akin, F.W., & Murnane, O.D. (2011). Head injury and blast exposure: vestibular consequences. Otolaryngol Clin North Am, 44(2),323-34.
Akin, F.W., Murnane, O.D., Panus, P.C., Caruthers, S.K., Wilkinson, A.E., & Proffitt, T.M. (2004). The influence of voluntary tonic EMG level on the vestibular-evoked myogenic potential. J Rehab Res Dev, 41(3B), 473-480.
Akin, F.W., Murnane, O.D., Tampas, J.W., Clinard, C., Byrd, S., & Kelly, J.K. (2012). The effect of noise exposure on the cervical vestibular evoked myogenic potential. Ear and Hearing, 33(4), 458-465.
Hsu, W.C., Wang, J.D., Lue, J.H., Day, A.S., & Young, Y.H. (2008). Physiological and morphological assessment of the saccule in guinea pigs after noise exposure. Archives of Otolaryngology – Head & Neck Surgery, 134(10), 1099- 1106.
Kerr, A.G., & Byrne, J.E. (1975). Concussive effects of bomb blast on the ear. J Laryngol Otol, 89(2), 131-144.
Lee, J.D., Park, M.K., Lee, B.D., Park, J.Y., Lee, T.K., & Sung, K.B. (2011). Otolith function in patients with head trauma. Eur Arch Otorhinolaryngol, 268(10),1427-30.
Nelson, M.D., Akin, F.W., Riska, K.M., Andresen, K., Mondelli, S.S. (2015, in press) Vestibular assessment & rehabilitation: Ten-year survey trends of audiologists' opinions & practice. Journal of the American Academy of Audiology.
Wang, Y-P., Hsu, W-C., & Young, Y-H. (2006). Vestibular evoked myogenic potentials in acute acoustic trauma. Otol Neurotol, 27(7), 956-961.