AudiologyOnline: What is the goal or purpose of the Danish Royal Visit to the U.S.?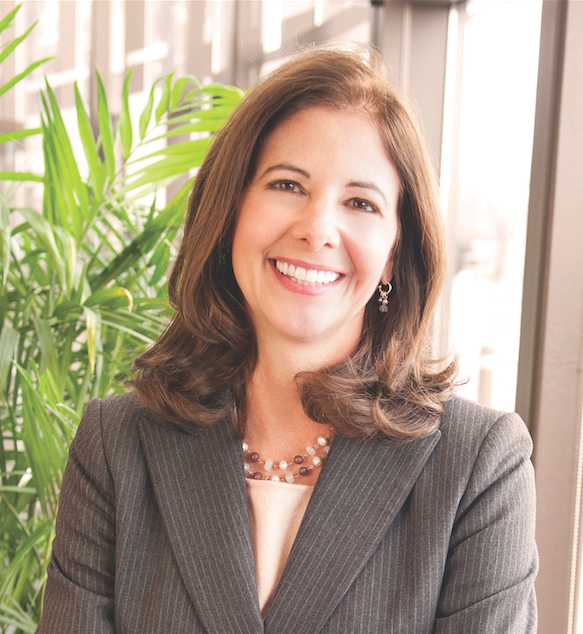 Kim Lody: The purpose is to continue the strong trade relationships that already exist between the U.S. and Denmark. I believe the relationship began in 1801 and it has continued ever since, so this is a good way to keep that connection. As part of the Danish Royal Visit, His Royal Highness (H.R.H.) The Crown Prince of Denmark Frederik André Henrik Christian and Her Royal Highness (H.R.H.) The Crown Princess of Denmark Mary Elisabeth bring a delegation of business leaders from different sectors of the economy – for example, GN Hearing is here with the healthcare sector – and the focus is to help Danish business leaders engage with the U.S. government, as well as American business leaders.
AudiologyOnline: How did the 2016 Danish Royal Visit accomplish this goal?
Kim: The agenda started with a kickoff meeting at the U.S. Chamber of Commerce, where the Crown Prince of Denmark set the stage for the interactions over the next couple of days. After that meeting, the group disbanded into individual sectors and moved into very specific programs. For example, the healthcare sector left the Chamber meeting and went over to the World Bank for a session with leaders at Health and Human Services. There were also a couple of visits to various medical facilities, including one to a children's medical center and a visit to the VA medical center. In those meetings, executives from the Danish delegation talked with specific functions and departments to facilitate that exchange of ideas amongst the Danish trade as well as with the U.S.
AudiologyOnline: That sounds so exciting. Why did ReSound elect to participate in the Danish Royal Visit?
Kim: The U.S. is the largest healthcare market in the world so it's very important for all sectors of healthcare, including hearing aids. For ReSound, of course, we're in the hearing health business, so it's important for us to be involved in the conversations around healthcare policy and trade policy, and to really understand any emerging trends in the healthcare space.
AudiologyOnline: I know you just mentioned a little bit about the agenda, but what were some of the highlights for you personally?
Kim: It was very interesting and engaging for me. Being an American who works for a Danish company, I really enjoyed being able to interact with the other Danish organizations, and gained a stronger understanding of their perspective on the U.S. marketplace, their business challenges, and how they approach trade relations with the U.S. The discussions ran the gamut from macroeconomic trends to manufacturing trends, and investments that Danish companies are making in different parts of the United States. That really was the highlight for me – having the opportunity to engage with the Danish thought leaders and seeing our world from a different perspective.
AudiologyOnline: What are the current products and initiatives that ReSound is currently focused on in the U.S.?
Kim: We are continuing to focus on our fourth generation 2.4 GHz technology and our full portfolio of ReSound Smart Hearing solutions. We have been extremely pleased with the performance of the ReSound LiNX2 product line, which provides an unparalleled level of connectivity and control with smart phones, apps, and accessories. Our most recent release is the first and only mini behind-the-ear (BTE) model with Made for iPhone and telecoil capabilities.
Historically, hearing loss has come with a fair amount of stigma for people. One of the things that ReSound is very proud of is our success in developing groundbreaking sound technologies that allow people to experience effortless, natural hearing. We've put those innovative technologies into extremely small devices, making it attractive for people to address their hearing loss and reclaim their hearing.
ReSound is pleased to offer a complete lineup of form factors with devices that are connected to consumer technologies such as a smartphone. It's a flexible way to meet consumer preferences, and ReSound is giving people more control today over their hearing experience than ever before. Users can personalize their hearing in several ways – it may be through the core technology that's in the product, or using various accessories. Or it may be through that Made for iPhone technology, and simply using a smartphone to adjust the hearing aid volume, change programs based on listening environment, or stream sounds directly into the hearing instrument, which is something very new for people with hearing loss.
AudiologyOnline: GN Hearing recently announced its 2017 - 2019 strategy, what are its key areas of focus?
Kim: Yes, under the heading "hear more, do more, be more," the strategy involves several key activities around innovation excellence, commercial excellence, and people excellence. For ReSound, we remain dedicated to creating meaningful solutions that can really make life sound better for people with hearing loss, and we're really excited about what the future holds for Smart Hearing.
AudiologyOnline: Thanks for your time. For more information, visit resoundpro.com or the ReSound Expo Page on AudiologyOnline.