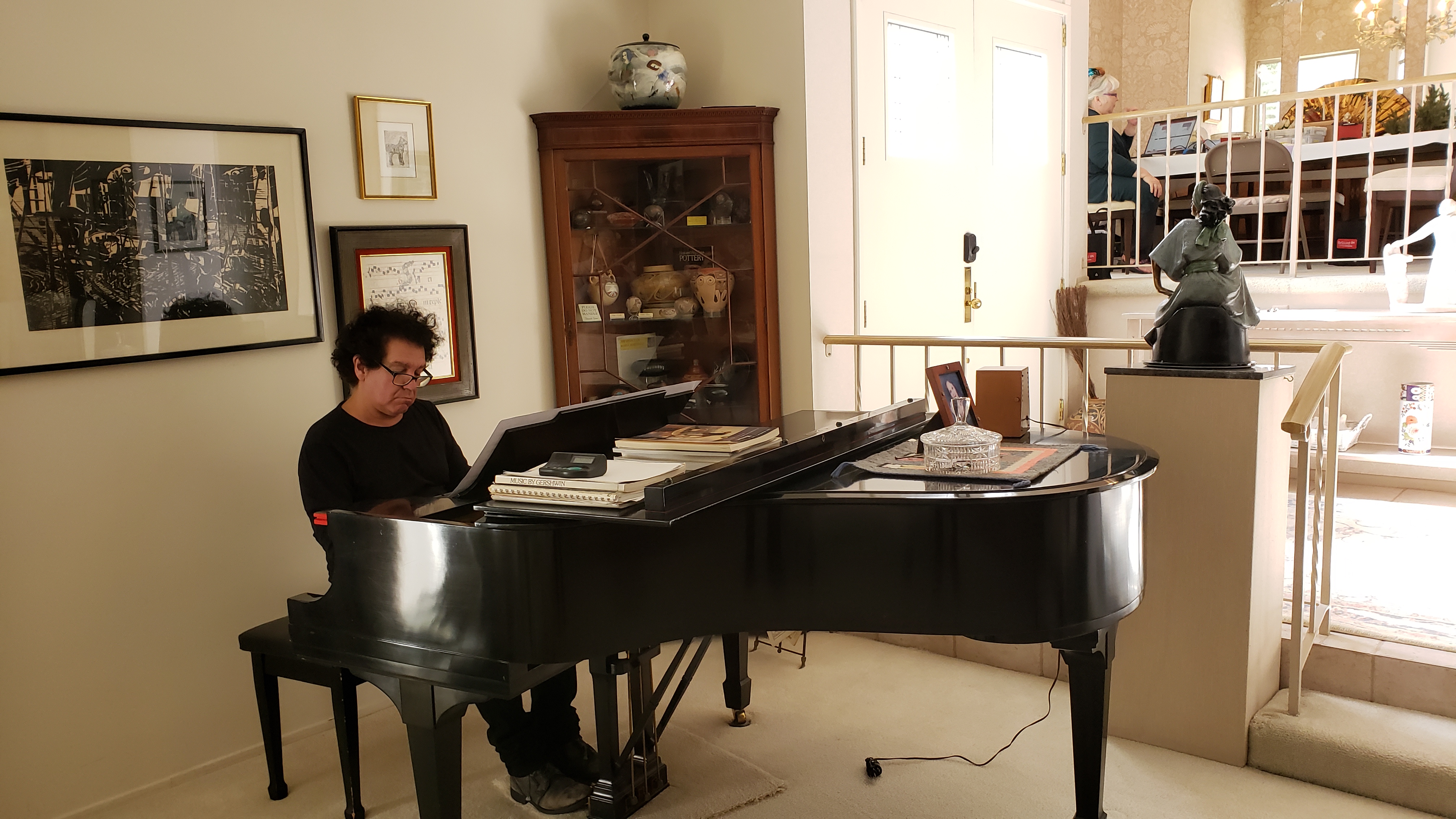 One of the campaign recipients, Daniel Alexander, is musician, keyboardist, and pianist who played at the Hollywood Bowl when he was only nine years old. The California-based musician is now in his 50s and lost a significant portion of his hearing while touring with the band "Mozart." As a full-time musician, Daniel lost more than 95% of his income in 2020.
During the pandemic, Aiken Audiology's Dr. Jillian Barrett conducted a unique virtual 'teleaudiology' fitting with Daniel to give him a fresh start and create an individualized experience to support Daniel's hearing needs as a musician. While Dr. Barrett moved from California to South Carolina a few years ago, she has been able to stay connected with her patients.
Now fitted with ReSound ONE devices, Daniel is prepared with hearing aids that have a frequency range that allow him to properly hear the string section (particularly violins, which rely on high frequencies for their tuning and timbre) when he returns to playing with orchestras and other music venues.
Read more about his remote care experience, from his perspective:
AudiologyOnline: How do you feel your teleaudiology fitting compared to a traditional in-person visit?
Daniel Alexander: I don't think anything compares to in-person, but we're living in different times now, so sometimes tele-audio visits are necessary and I was really impressed by how smoothly it went. There were a couple of glitches getting started, but it was nothing that we couldn't get past and it was largely human error on my part.
AudiologyOnline: How does the ability to pair your ReSound ONE hearing aids with your phone and the Smart 3D app help improve the telehealth fitting and communicating with your audiologist?
Daniel Alexander: It helped it a lot. We were working together, we had the devices in my ears in no time and were able to do the work that we needed to do quickly and easily.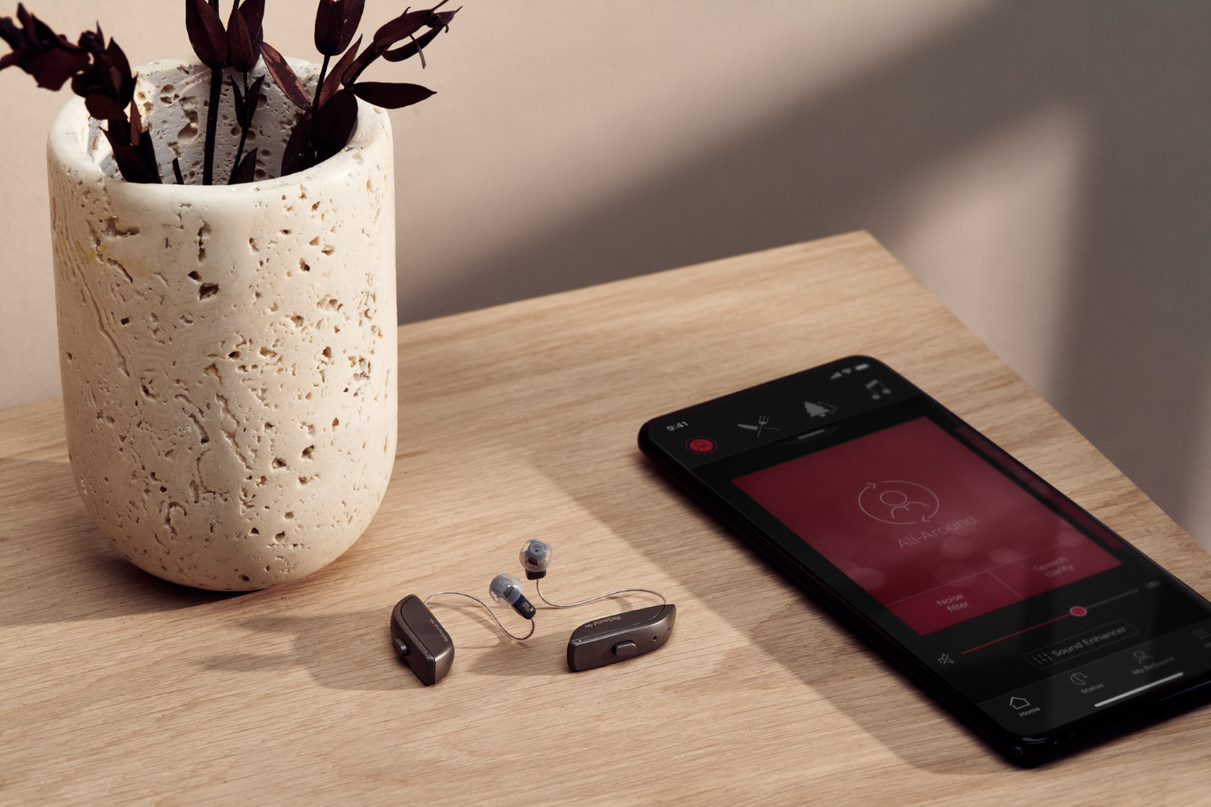 AudiologyOnline: What advice would you give other patients who are visiting an audiologist remotely for the first time?
Daniel Alexander: To be patient. This is probably something the audiologist does every day, and the patient might only do it one time. Just be patient with it, and if you hit a wall, just work through it. But for people with a limited degree of tech savviness, it could be kind of intimidating. You just need to have someone help talk you through it. It would also be nice to have a second telephone so you don't have to hang up your phone and call each other back and forth while you make updates.
AudiologyOnline: What advice would you give to audiologists who are seeing a patient remotely for the first time?
Daniel Alexander: If audiologists could make a YouTube tutorial about what to expect on their tele-visit or something like that, it would come in handy. It might also be helpful to put audiologists through some mock tele-audio calls first. For those who are new to it or are going to be adding it to their practice, it'd be helpful to go through some scenarios with people or set up situations they might encounter that they're going to have to talk them through. That way it makes everybody know what they're getting into before they jump into it.
AudiologyOnline: Did you have any hesitations going into the tele-fitting?
Daniel Alexander: I didn't have any reservations about it at all. In fact, there were a couple of times with my old devices where I had some questions or wanted to have a few things adjusted, and I was hoping we could do it remotely, but they weren't capable of having that kind of interaction. So I was really glad that we're able to do this.
AudiologyOnline: Do you plan to take advantage of tele-audio fitting options in the future?
Daniel Alexander: Of course I do. If I ever need an adjustment or have a question, it'd be much easier than setting up an in-person appointment and waiting a couple weeks. I'd rather just handle it in a few minutes in my home than having to drive somewhere, park, and be around a lot of people who might be sick or something like that. So it's just a safer way to do it for something small and it can also be a big time saver.
AudiologyOnline: How has your hearing care experience with the ReSound ONE hearing aid positively impacted your life?
Daniel Alexander: I went from one ReSound device to another and thought the old ones were fantastic, between just the way they sounded naturally and the way I was able to alter them for different situations: talking, music, an app for restaurant dining app, etc. I thought they were great.
What I noticed immediately about my new ones, especially the next morning when I put them in fresh, is that the sounds were more vibrant. I was brewing some coffee and heard the little 'bloop bloop' of the water. It was amazing. It was like watching the sound in color.
I'm a musician too, so I sat down to play at my piano and the first thing I noticed immediately was that it had a much wider stereo imaging. So if I played a passage in my right hand to the right of the keyboard, or a passage on the left hand to the left of the keyboard, it was like listening to it in a wider stereo range. I can also hear things farther away.