AudiologyOnline: Welcome Dr. Morgan, please tell me a little about yourself.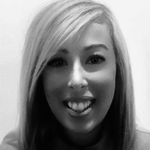 Dr. Sophie Morgan:
After completing a Bachelor of Biomedical Science and a Masters of Audiology, as well as having years of experience working as an Audiologist, I felt I needed higher level learning. I had been working as a full-time audiologist when I decided to enroll for the Doctor of Audiology program through online learning at Salus University. Having earned my AuD, I have now worked more than seven years as an audiologist, the last four of which have been as a specialist audiologist for Australian Hearing. My caseload includes a mix of adults with complex needs, pediatric clients and veterans. Australian Hearing is unique, in my opinion, in that it works closely with its internationally recognized research division National Acoustic Laboratories (NAL), which has enabled me to practice translational research.
My interest in audiology began with combining my genetics major in biomedicine with my interest in pediatrics and I initially anticipated to work in pediatric diagnostic audiology. However, in my first few years of working in hearing aid rehabilitation, I came to realize that I loved the rehabilitation aspect. Building relationships with clients inspired and challenged me. I also felt compelled to understand the psychological impact of hearing loss as I had a friend growing up who was bullied as a result of having hearing impairment. I wanted to learn what may persuade others to be more empathic with those with hearing impairment. I wanted to do something that would have a direct and positive impact on people with hearing loss, and I felt working as an audiologist would allow me to do that.
I've always been driven to learn and grow on behalf of my clients. My analytical mind is always searching for the best answers and solutions for people with hearing loss. As an audiologist, I take pride in having the knowledge and empathy that allows me to help people with hearing loss truly feel understood and comfortable.
AudiologyOnline: What program did you participate in at Salus University?
Dr. Sophie Morgan: Doctor of Audiology Online Bridge Program.
AudiologyOnline: What made you choose to attend Salus?
Dr. Sophie Morgan: I was immediately impressed with the quality of the curriculum, the structure and order of the courses and the high caliber of the teaching faculty, whose members are recognized as being pioneers and global leaders in their respective areas of expertise.
AudiologyOnline: What was it like completing a doctoral program through distance education?
Dr. Sophie Morgan: The fact that it was offered as an online program appealed to me because it allowed me to continue working as a full-time audiologist. The course structure made it very flexible and easy to work around my schedule. I found it easy to keep pace with the short video lectures that I could watch on my own time and the open discussions that followed. I also found it fascinating that all of my classmates had varying degrees of experience from around the world. Their input and participation really gave me a global perspective of the differences in hearing health care.
AudiologyOnline: What was your motivation for pursuing an AuD?
Dr. Sophie Morgan: In Australia, audiologists are not required to hold an AuD to practice. Most Australian audiologists cap their academic learning at the master degree level. But within my first few years of working as an audiologist, I realized that I still had many unanswered questions when it came to hearing aid rehabilitation that hadn't been fully covered in my master's program. I was noticing a vast amount of variability in patient outcomes and not enough research to validate what I had observed clinically. I also questioned the claims made by some manufacturers and found reading white papers was not enough to empower me to deliver the high level of evidence-based practice that I aspired to give to my clients. I also wanted to broaden my perspective and gain more insight about how audiology is practiced around the world.
AudiologyOnline: How did the program help your career?
Dr. Sophie Morgan: I often tell people – as I have heard other fellow graduates say – that the AuD is truly life changing. It gave me greater insight and helped me bridge the knowledge gaps I experienced after graduating from the master program and entering the workforce. I felt it equipped me with the most current body of knowledge and up-to-date resources to that I could confidently apply to validate clinical questions and deliver better outcomes for my clients. It offered me a template for how to deliver excellent training to my colleagues and interns in the region. Ultimately, it has served as an indispensable guidebook and roadmap for how to elevate my career.
AudiologyOnline: How were you able to receive academic support and guidance miles and time zones away from Salus?
Dr. Sophie Morgan: Combined Salus University support with the practical clinical expertise of my clinical coaches at Australian hearing.
AudiologyOnline: Were you ever able to visit Salus in person?
Dr. Sophie Morgan: Yes! One of the best parts of the program is the compulsory on-campus workshops. All of the faculty on campus were extremely helpful and ensured that all of the international students were well cared for and looked after. It was thrilling to meet some of the world-renowned lecturers face-to-face, especially after studying their work from the other side of the globe for so many years. It was really great to experience the university in person and see that it truly honors its philosophy.
AudiologyOnline: What was your favorite part about the program?
Dr. Sophie Morgan: I really enjoyed having full access to my professors and being able to ask them specific questions about their research and other topics related to the courses. All the faculty are leading experts in the field – they were people we used to reference in our master's program. I simply felt very privileged to have been taught and guided by them, as well as having been given access to the highest quality academic study materials and research in an organized, well-structured program that aligns with the practice guidelines set by AAA and ASHA.
AudiologyOnline: What advice would you give potential students regarding distance education?
Dr. Sophie Morgan: I would strongly encourage potential students to take up the AuD as it is well suited for working audiologists. It is perfect for those master of audiology graduates who feel they are experiencing a knowledge gap in the workforce. I would say that if you are looking at enhancing your knowledge, skills and build confidence as an audiologist, the AuD is a long-life investment in your personal and professional growth. The program is tailored for the working audiologist. It is designed in an organized way and there is plenty of support throughout the program from peers, faculty and staff. You will have direct access to some of top experts in our field.