AudiologyOnline: What have been some of the key company highlights and developments for Signia in 2023?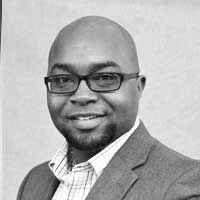 Michael Guiden: Over the last 12 months Signia has completely reviewed and re-engineered every part of our business organization as part of our number one goal to always Deliver a Brilliant Fit for our Hearing Care Professional (HCP) partners and the patients they serve. Working together with our HCP partners, we are committed to changing the lives of millions more people who have, to date, suffered from hearing loss and been unable or unwilling to do anything about it. Now they can – thanks to the new generation of hearing care solutions we've developed, the new educational outreach programs we've created, the new HCP business support programs we've introduced, and the new financing programs we've made available to patients.
This is all part of our ongoing commitment to provide our HCP partners with innovative solutions, unparalleled support, and service excellence. These three pillars underscore every one of our initiatives. Our award-winning Aspire customer loyalty program, new 95,000 square foot regional Americas Manufacturing and Distribution Center (AMDC), a new headquarters in New Jersey that fosters greater levels of collaboration, training, and engagement, as well as expanded investments in sales support, IT, and system structures, are making the Signia experience the best fit it's ever been for partners and patients. We will continue to build upon our successes for the rest of this year and beyond.
AudiologyOnline: You mentioned the opening of a new regional manufacturing and distribution center. What was involved in its opening, and how significant of an undertaking did this prove to be for the company?
Michael Guiden: We centralized all production and distribution across the United States, Canada, and Latin America in a new facility to best support the long-term business needs of partners and their patients. The events of the last three years have demonstrated that production localized in the markets served is the best way to ensure protection against future unforeseen developments that can impact long distance-based logistics and supply chains.
The undertaking was massive and transformational for the company. We designed, engineered and built an entirely new 95,000 square foot production and distribution hub; hired and trained hundreds of new employees; and developed and deployed new order and system processes, all while continuing to serve our partners.
AudiologyOnline: Why did the company decide to move this manufacturing and distribution center to North America? What were some of the key reasons and benefits in doing so?
Michael Guiden: The long-term trend in global supply chain management for every company in every industry is to localize production closer to the end customers being served. Doing so helps significantly eliminate the bottlenecks and shortages that can arise from geo-political challenges, extreme time differences, and unforeseen global developments. Signia realized that it had to localize our production closer to our North American partners and we made the strategic investments to make this happen. This new center directly benefits Signia and Rexton customers throughout the United States, Canada, and Latin America. It enables us to stay ahead of supply chain challenges and enhance the delivery of products for our partners throughout the region. As a result, we can accelerate and improve order processing, product manufacturing, distribution, shipping, and support in ways that were not possible with our production based abroad. Our partners are already experiencing the benefits of this new center in faster processing times, delivery times, and overall team responsiveness. And they will experience more of these benefits as we continue to optimize our processes going forward.
AudiologyOnline: Talk to me about any unforeseen issues and/ or challenges experienced in opening the new manufacturing and distribution center. How did the company work to address and resolve these challenges?
Michael Guiden: There are a lot of moving parts to executing a transition of this magnitude. Hundreds of new team members need to be hired and trained. New manufacturing equipment needs to be installed and tested. A new warehousing system has to be brought online. Entirely new systems need to be developed and implemented. An existing order processing system needs to be transitioned and integrated with the new system. We knew that there could be delays in any of these areas and there were. We created teams to address each delay and they solved them. We learned from these challenges and the result is that Signia is now a smarter, more efficient, and responsive business partner for our customers. We regret the inconveniences these delays may have caused our partners, but, going forward, they are going to be the direct beneficiaries of a better Signia that is better positioned to support customers for the long term.
AudiologyOnline: What benefits can customers and their patients now experience with the opening of the new regional manufacturing and distribution center?
Michael Guiden: In a nutshell, better and faster order processing, manufacturing, shipping, and supply chain management of the entire end to end process. We've created a fully modernized infrastructure that will support the long-term success of our partners in the region. They're now experiencing the results of this investment and we're going to do everything within our power to strengthen and even expand the benefits they realize — and we're standing behind this commitment with the industry's first service guarantee. Every year, Signia invests significant financial resources in innovating the Signia experience for our partners, so they – and their patients – can continue to expect to be delighted well into the future.
AudiologyOnline: You also mentioned the opening of a new corporate headquarters in New Jersey. What was the strategy behind this opening, and what does it mean for Signia partners?
Michael Guiden: The goal was to create a 21st century open-work environment that fosters a corporate culture of greater collaboration and innovative thinking. Going beyond an 'office' in the traditional sense of the word, this new headquarters is a Center of Excellence that will create the ideas that inspire our partners and their patients to achieve better hearing health. It will serve as the incubator for Signia innovation in all areas of our business, and it will unleash a new generation of ideas that will drive the success of our partners for many years to come.
AudiologyOnline: Signia recently hosted its "Go Higher with Aspire" event in Orlando. What were the main messages the company communicated to its partners at the event?
Michael Guiden: The "Go Higher with Aspire" event presented us with a unique opportunity to share our vision of the future with our most important business partners. This year, we reinforced our belief that the future of the hearing care industry is bigger and brighter than ever, and we reaffirmed our commitment to continue to Deliver a Brilliant Fit through ongoing investments in innovation, unparalleled support, and service excellence.
We also took the time to review the challenges we faced at the start of the year, and we celebrated the reality that the metrics being produced by our new center in Mexico are now exceeding those achieved by our former center.
We pulled the curtain back on some very exciting new product and technology innovations that will be coming to market shortly and we introduced a number of new programs that will further support their businesses: the industry's first service guarantee; the first Signia subscription program; new proactive communications methods that put more power into their hands; and a new Signia speedy repair service.
I think everyone left the event inspired by our commitment and excited by what's to come later this year and beyond.
AudiologyOnline: Innovative solutions have always been at the core of Signia. What are some of the company's latest product and technology innovations?
Michael Guiden: Innovation takes place across every part of the Signia experience. In terms of product innovation, customers have embraced our Augmented Xperience (AX) platform, which uses groundbreaking Augmented Focus™ technology to uniquely process speech and background noise separately with two different processors, offering outstanding speech clarity in an immersive soundscape that is unmatched in the industry today. Partners understand the amazing new benefits this platform brings to customers, and they are successfully bringing this platform to their customers.
Earlier this year, we expanded our AX portfolio to include extended performance levels, making our platform accessible to a wider range of patients. All hearing aids on the AX platform, including Signia Styletto AX, Signia Pure Charge&Go AX, Signia Insio Charge&Go AX, and Signia Pure 312 AX, are now available in performance levels 1AX and 2AX, in addition to premium performance levels 3AX – 7AX.
This platform expansion helps HCPs deliver more patients than ever before the opportunity to hear brilliantly, regardless of their hearing loss level and budget.
AudiologyOnline: What can we expect from Signia over the remainder of the year? Anything you can tease in terms of new products, programs, and more?
Michael Guiden: The remainder of 2023 is going to be a truly exciting period for the company. We have numerous exciting projects underway that evolve our technology and innovation offerings to continuously deliver new value and a brilliant fit to our HCP partners and their patients.
Most notably, the hearing aid conversation is about to change soon with the US launch of another world's first from Signia! We have introduced this groundbreaking product, and we will broadly launch this with a virtual event in October. Get a sneak peek and sign up today.
Through this launch, combined with other new initiatives, we're committed to continuing to push the boundaries of hearing care to transform the lives of patients across the country through enhanced and optimized hearing.
AudiologyOnline: Any parting words for the AudiologyOnline community?
Michael Guiden: Our commitment to Deliver a Brilliant Fit for our partners has never been stronger or more meaningful than it is today in 2023. The overall size of the hearing care industry is growing and will continue to grow, creating new opportunities across all product categories and services. We intend to continue to lead the industry with the kinds of strategic investments in products, programs, and support that empower our partners to change the lives of millions of new hearing care patients for the better. Achieving this goal is our driving passion, and we invite the entire community of hearing care professionals to join us on this life changing journey.