AudiologyOnline: You're introducing a variety of new products and features this fall. Before we talk about specific products, can you tell us more about your new telehealth tool?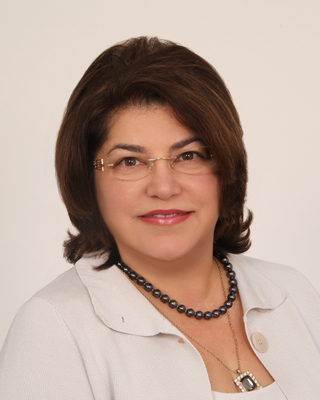 Alina Urdaneta: Yes. We are very excited to introduce Signia TeleCare™, which will revolutionize our industry. We all know that the future of healthcare involves telehealth tools — tools that bring healthcare providers and their patients together via telecommunication technology. We're proud to be the first company to bring this level of technology to our hearing care professionals (HCPs) and their patients.
AudiologyOnline: How does TeleCare work?
Alina: TeleCare is the first solution of its kind designed to connect patients and HCPs during the crucial period when a patient starts using their hearing aids for the very first time. This cloud-based solution consists of two parts. The first is a smartphone app for the patient that can be downloaded for free via the App Store® or Google Play™. The second part is a web-based portal that professionals use to stay in contact with patients. All information is sent securely between the app and the portal via end-to-end encryption.
AudiologyOnline: Once the patient and the hearing care professional are connected online via TeleCare, what are they able to do?
Alina: First of all, TeleCare serves as a new communication channel for new hearing aid wearers during the early stages of use which is currently a "blind spot" in our industry today. TeleCare offers guided assistance and listening exercises to familiarize the wearer with various hearing situations. The HCP can monitor patients' personal progress while receiving patient feedback and daily satisfaction ratings. The CareChat feature enables direct dialogue via instant messaging or telephone calls between the patient and the professional.
Second, TeleCare enables remote tuning for selected parameters of the hearing aids. This helps solve problems and increases patient satisfaction during this early phase of adjustment, no matter where the patient is. Remote tuning works with almost all Signia hearing aids and is optimized for the entire primax™ portfolio.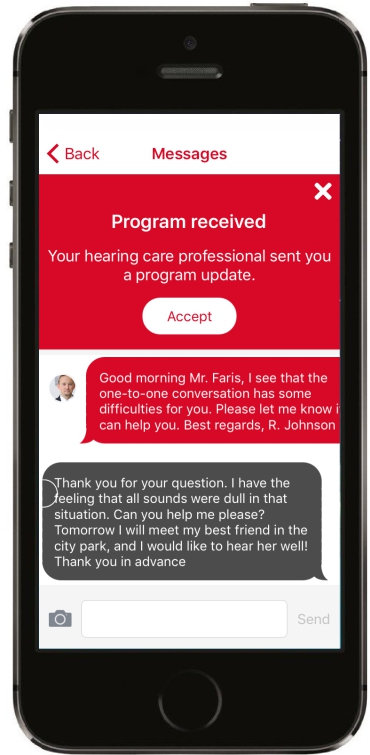 TeleCare connects patients and hearing care professionals during the crucial period when a patient starts using hearing aids for the first time.
AudiologyOnline: What do you foresee will be the benefit of TeleCare for patients and professionals?
Alina: TeleCare helps ensure that the patient remains in contact with their HCP during the critical early stages when they are getting accustomed to their new hearing aids. This is so important because during this time, patients are often deciding whether or not to keep their hearing aids. TeleCare gives patients the peace of mind that they're never completely alone during this time, and also helps them to build trust with the HCP. In this way, TeleCare promotes and facilitates hearing aid adoption.
For the HCP, TeleCare ensures that their patients remain satisfied even after they leave the office. Patient questions can be answered, and minor hearing aid adjustments can be made, without taking up valuable appointment time. Patients are better served, and HCPs can differentiate their practice by providing a higher level of customer service.
AudiologyOnline: What are some products that you're offering this fall?
Alina: One exciting product we're introducing is Cellion™ primax, the world's first inductive rechargeable hearing aid with a lithium-ion power cell. This revolutionary RIC hearing aid takes away all the hassles that come with batteries. Fully charged in just four hours, Cellion's high capacity lithium-ion battery lasts for 24 hours of use, even with unlimited audio streaming. A 30-minute fast charge delivers listening pleasure for at least seven hours.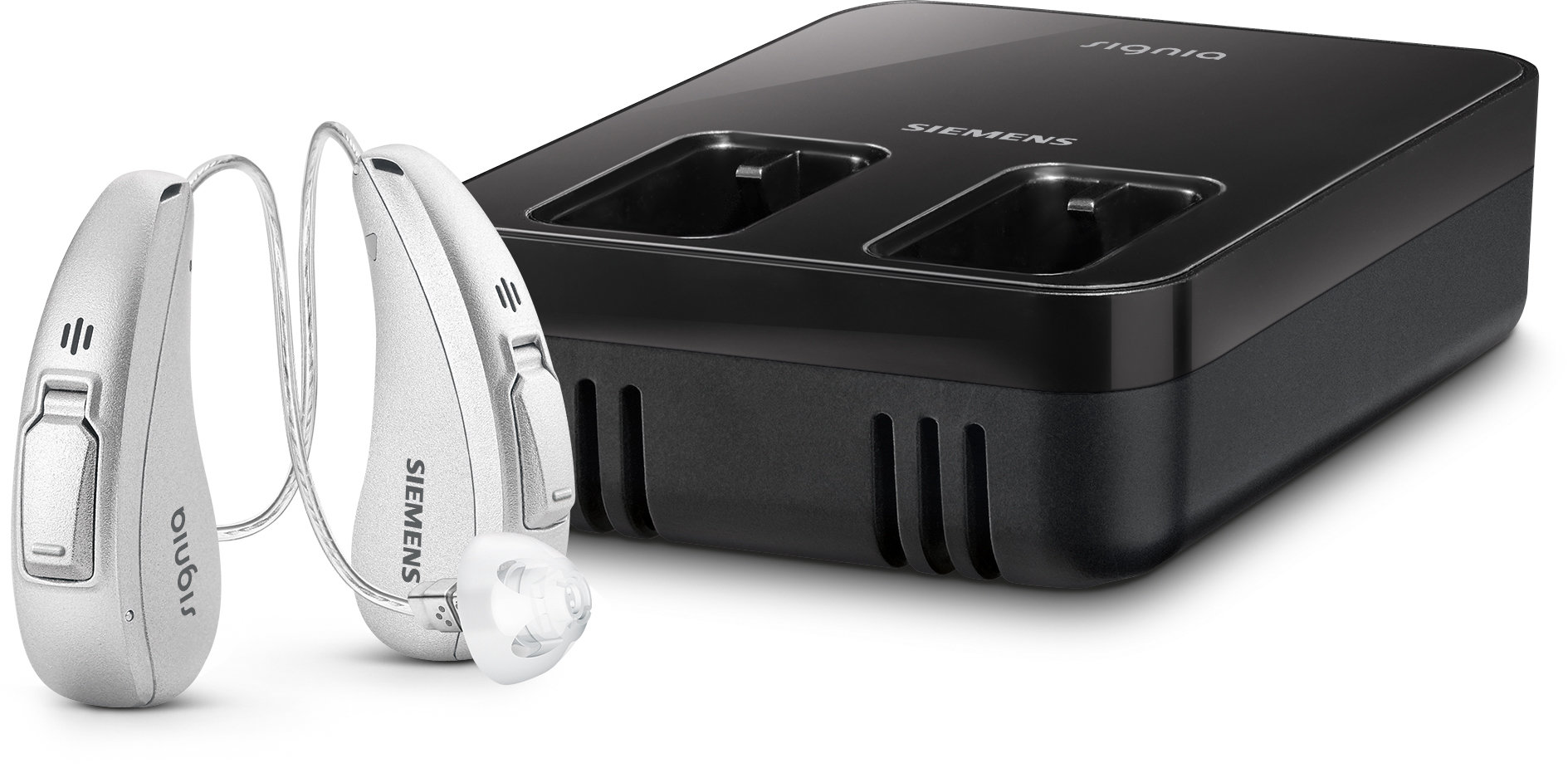 Cellion primax with charger.
AudiologyOnline: How is Cellion unique from other rechargeable hearing aids on the market?
Alina: Cellion features inductive charging, which means there are no charging contacts to be aligned. This translates to not only easy handling for patients, especially those with limited vision or dexterity, but also more reliable charging. Once in the cradle, the hearing aids automatically turn off to charge. When you take them out again in the morning, they automatically turn back on, ready to be worn. There is even an electronic drying function that also starts automatically when charging. Plus, they are IP68-rated, making them resistant to moisture, sweat, and dirt. All this makes Cellion possibly the most convenient and easiest hearing aids to use.
AudiologyOnline: Are you also introducing any custom hearing aids this fall?
Alina: Actually, the answer to that is yes and no. We're introducing Silk™ primax, which defines a completely new ready-to-wear product category. Silk is a tiny in-the-ear instrument that features an innovative silicone Click Sleeve. This ensures a comfortable and secure fit in almost all ears and makes Silk immediately wearable. Silk combines the discretion of a CIC with ready-to-wear convenience and the simplicity of a RIC. It is one of our smallest hearing aid and is packed with advanced primax features, including binaural OneMic directionality.
AudiologyOnline: What kind of patients do you think will find Silk most appealing?
Alina: Silk will appeal particularly to first-time wearers because it meets their two most common requests: hearing aids that are as discreet as possible, and hearing aids that are able to be fit and worn the same day. With Silk, we hope to make the decision to try hearing aids as easy as possible for patients considering amplification for the first time.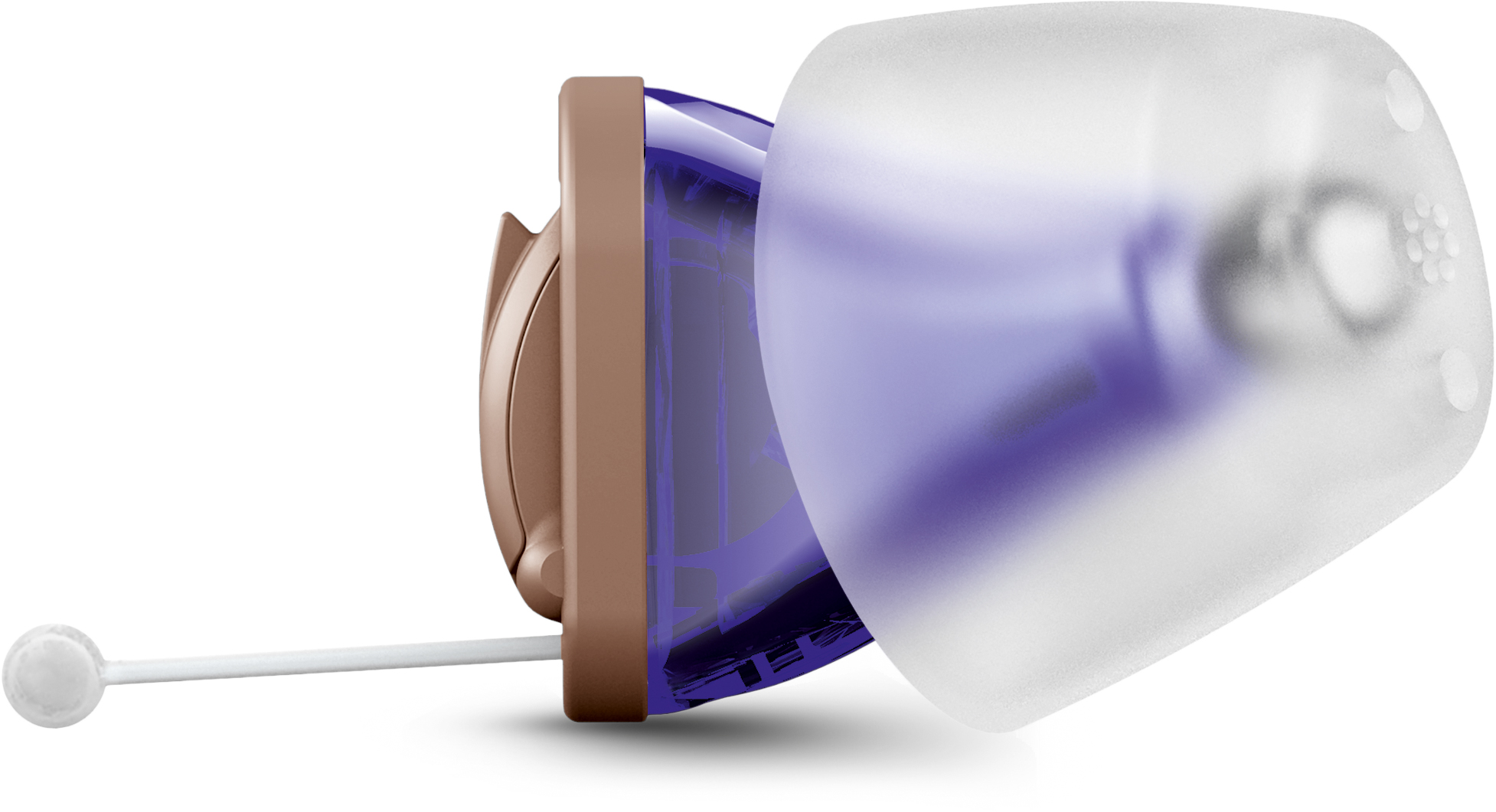 Silk primax.
AudiologyOnline: What else are you launching this fall?
Alina: The super-powered Motion® P primax BTE is the newest member of the Motion family of hearing aids on the primax platform. Though powerful enough for patients with up-to-profound hearing loss, Motion P is still small and stylish. Together with Motion SX and SA, Motion P meets the needs of patients who require every bit of audibility. Wireless CROS/BiCROS compatible, Motion P can also be equipped with an optional battery compartment for direct audio input (DAI) via an integrated audio shoe. Sturdy and robust, it's IP67-rated for resistance to moisture, sweat, dirt, and dust.
We're also introducing two new accessories to complement our hearing aids. The new miniPocket™ is the ideal solution for wearers who don't have a smartphone, but still want a convenient and comprehensive remote control for their hearing aids. Reliable and easy to use, miniPocket can be carried on a keychain. Our new TV Transmitter connects non-Bluetooth® televisions to our easyTek™ accessory, allowing wearers to stream audio directly from their TV into their hearing aids wirelessly and in stereo.
AudiologyOnline: Any last words you like to tell our readers about your new products coming out this fall?
Alina: Of course, all these new hearing aids - Cellion, Silk, and Motion - are presented on the primax platform featuring SpeechMaster. SpeechMaster elevates the dominant speaker above other sounds in a wide variety of speech environments, enabling those with hearing loss to hear better in challenging environments and to do so with less listening effort. We encourage everyone to find out more about our new products by visiting our website https://pro.signiausa.com. And as always, our Customer Care representatives are available to answer any questions via 800-766-4500.