AudiologyOnline: Congratulations on launching a new platform. Can you tell us more about primax?
Alina Urdaneta: Yes. Signia, the new hearing aid brand from Sivantos, is introducing primax™, the company's most advanced hearing aid platform to date. Signia primax is the world's first technology clinically proven by independent studies to reduce listening effort throughout the day while providing better than normal hearing in challenging listening environments like busy restaurants and cocktail party settings.* Signia primax builds on the successful binax platform by providing a true binaural experience that redefines ease of listening.
AudiologyOnline: Which hearing aids are offered with the new platform launch?
Alina: We're very excited to offer primax in all three performance levels. These include Pure®, Ace™, Motion® and Insio™ custom hearing aids in 7px, 5px, and 3px performance levels.
AudiologyOnline: The Pure and Ace are both Receiver-in-Canal (RIC) instruments, correct?
Alina: That's right. Pure is our best-selling RIC instruments, and it's easy to understand why. It is fully-featured with all that the primax platform has to offer, yet it is still very small and discreet. With different receivers, it allows wearers with practically all levels of hearing loss to hear effortlessly. IP67-rated† and rechargeable, it features tinnitus therapy and telecoil, and offers CROS/BiCROS in all performance levels. Its industry- benchmark directional microphone technology delivers outstanding binaural performance, while easyTek™ and the easyTek™ App extend its functionality for greater convenience and connectivity.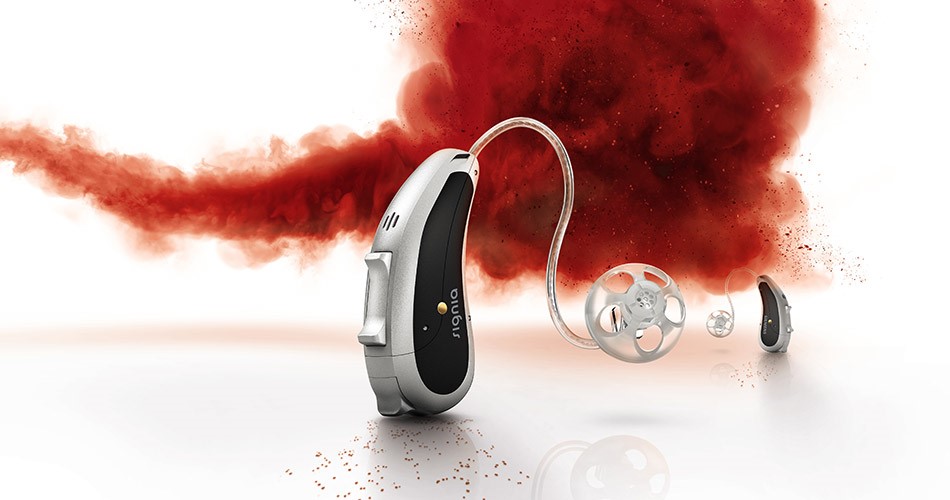 primax Pure
Ace is ideal for first-time wearers and those who demand the utmost in discretion. Ace primax is the smallest in the Signia range of RIC hearing instruments. Wearers can adjust Ace conveniently and discreetly from their smartphone with the touchControl™ App, with no intermediary device required.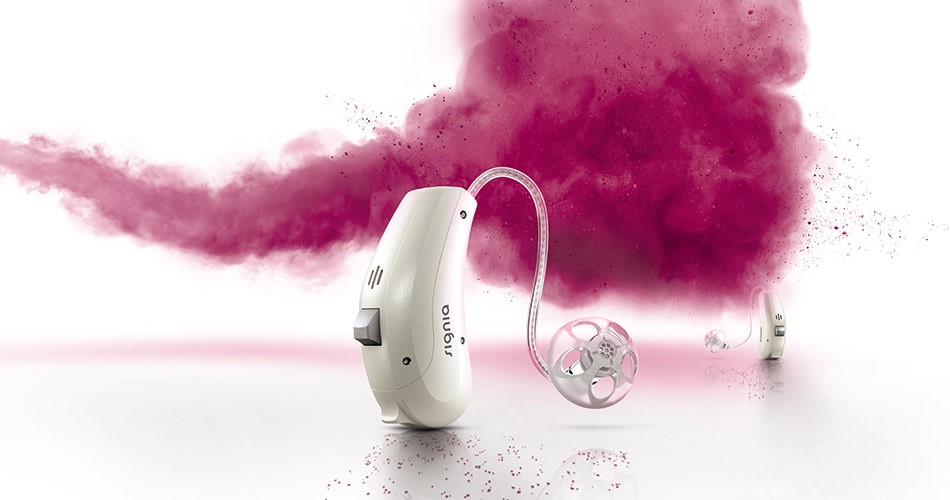 primax Ace
AudiologyOnline: Are you also introducing a BTE on the primax platform?
Alina: Yes. Our Motion primax line is fully-featured and hassle free. Available in a wide variety of fitting ranges, there's a model to suit up to moderately severe hearing losses. The Motion SX primax model has a rechargeable battery, while the SA model can be equipped with an optional battery compartment for direct audio input via an integrated audio shoe. Both are wireless and offer CROS/BiCROS in all performance levels.
AudiologyOnline: And how about custom instruments?
Alina: Our Insio primax hearing aids are tailor-made for demanding wearers who want the ultimate in discretion and performance. Almost unnoticeable in the ear, the new Insio primax models ensure complete comfort and even the tiniest IICs can be controlled remotely via the touchControl App. Thanks to the binaural OneMic directionality function, we're the only manufacturer who can offer advanced automatic, adaptive directionality for even CIC wearers. Insio also offers CROS/BiCROS in all performance levels. And, with our iScan II, you can quickly scan ear impressions for ITE instruments and send the 3D scan immediately for accurate and fast turnaround.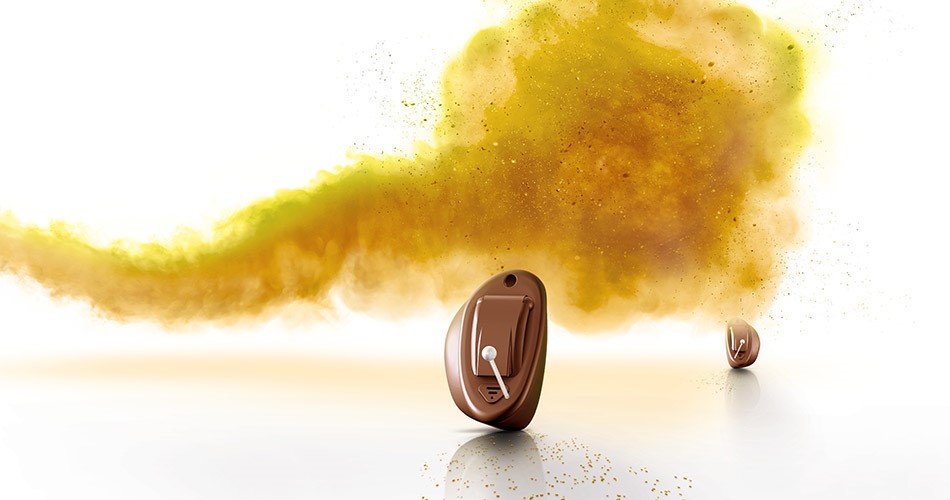 primax Insio
AudiologyOnline: You mentioned CROS/BiCROS options available with primax. Can you tell us more?
Alina: Signia is now offering CROS/BiCROS solutions for wearers who have an unaidable hearing loss in one ear. This is made possible by the new CROS Pure transmitter, which is worn behind the unaidable ear. When it detects sound, the transmitter processes and transmits it to the primax hearing aid on the other side, allowing the wearer to hear sounds from both sides. As you probably know, the CROS solution is for patients who have an unaidable hearing loss in one ear and normal hearing in the other. On the other hand, the BiCROS solution is for those patients who have an unaidable hearing loss in one ear and a significant, but still aidable hearing loss in the other.
AudiologyOnline: Which primax aids work with the CROS Pure transmitter?
Alina: The CROS Pure is actually compatible with all wireless-enabled primax hearing aids, from RICs to BTEs to even Insio customs. The CROS Pure works via e2e wireless™ 3.0 with its industry benchmark for low battery consumption, so you know our CROS solutions are going to be very energy efficient.
AudiologyOnline: Besides compatibility with the new primax hearing aids, are there any improvements or changes in your fitting software too?
Alina: Yes, the newest version of our fitting software is called Connexx® Eight. It features a new flat design, and it supports all the instruments from Connexx 7, as well as the complete range of new primax devices. Connexx Eight is also significantly faster, allowing hearing care professionals to continue making adjustments while connected hearing aids are being actively programmed in the background.
The new Connexx Eight features many new and improved details. For example, MimicFit™ lets you transfer the fine-tuning settings from a wearer's former hearing instruments to new ones, so you don't have to start at the beginning every time. Other improvements include the ability to changes frequency shape directly in the Curve View using drag-and-drop.
AudiologyOnline: Is there any other product news that you'd like share with our readers?
Alina: I'd also like to take this opportunity to introduce the new iScan™ II. Smaller, approximately 50 percent faster, and even more accurate, iScan II lets you quickly and simply scan impressions for ITE instruments or earmolds on the spot. The resulting 3D scan can then be fine-tuned or annotated before being sent electronically for ordering. There's no risk of loss or damage to the impression in transit, so the whole process is not only smoother, it's faster, too. It's invaluable for ensuring a perfect fit, and saves you time and money.
AudiologyOnline: Where can we find more information about primax, Connexx Eight, and iScan II?
Alina: We encourage everyone to check out our new website http://signiausa.com. And, as always, our Customer Care representatives are available to answer any questions.
†Achieved IP67 rating per IEC 60529 standard. Water-resistant device can be completely submerged in water up to 3 feet for 30 minutes and dust will not interfere with the satisfactory operation of the device.
* Study conducted at the University of Northern Colorado, 2015, examined the effectiveness of the new features of primax by collecting and analyzing ongoing EEG data while subjects performed speech testing. For both primax features SpeechMaster and EchoShield, the objective brain behavior measures revealed a significant reduction in listening effort when the feature was activated.
* Two independent clinical studies have shown that Siemens hearing instruments with binaural processing provide better than normal hearing capabilities in certain demanding listening environments.