AudiologyOnline: Congratulations on launching your new brand, Signia. Can you tell us more about it?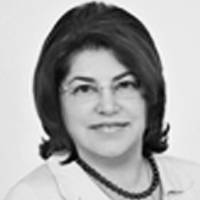 Alina: Signia is a new hearing aid brand we're introducing only one year after the formation of Sivantos, Inc. The Signia brand will be built jointly with the Siemens brand over the coming years. We are very excited about this step, as we can leverage the best from both brands through dual branding. On the one hand we will continue to benefit from patients' confidence in the name Siemens, and on the other hand we will be able to connect with a younger and broader audience—especially Baby Boomers—through our new Signia brand that is more contemporary.
AudiologyOnline: Does that mean Signia is replacing the Siemens brand?
Alina: Our objective is to build on the strong Siemens heritage and reputation for quality and innovation, while developing over time a new brand with its own strength and independence. For the next several years, Signia will be co-branded with Siemens through a trademark license agreement. This will enable us to continue to market Siemens hearing aid technology with the Signia brand for many years to come.
AudiologyOnline: Siemens is a well-established brand. Do you think Signia will have brand strength similar to Siemens?
Alina: We realize that the Siemens brand has excellent brand recognition, especially among the senior generation. However, it's no secret that Siemens has slowly moved out of all consumer-facing product industries and refocused its efforts on energy, infrastructure and industrial applications. In general, hearing aids don't have an extremely strong brand presence among consumers, so the fact that the global Siemens brand has moved in a more B2B direction may tend to make it less relevant to end users over time.
With Signia, we have the opportunity to create a consumer-facing brand that is more agile, emotional and engaging at the human level, as you can see in our Colors of Sound campaign. But at the same time, we will be maintaining those core values inherited from Siemens like technological innovation and being quality-driven.
AudiologyOnline: How will the new brand differ from Siemens?
Alina: We are on pace to become the world's number one hearing aid manufacturer. To do this, we need to continue to capitalize on market opportunities and grow at an accelerated rate. As marketers, it's a very exciting time. With Signia, we have greater freedom to custom-design our strategies to the expectations and opportunities of the hearing care industry. We have much more flexibility in terms of partner branding, business papers and online presences.
AudiologyOnline: I understand that you introduced Signia at a special customer event in Nashville. How did your customers react to the new brand?
Alina: Yes, we were very pleased to personally introduce Signia to large group of our customers at the fifth annual Aspire Business Development Workshop. It was by far the best Aspire meeting we've ever hosted, with almost 400 people in attendance. The Signia positioning was very well received. Everyone agreed on the name being positive and the dual branding being a very smart approach.
AudiologyOnline: What will the transition from Siemens to Signia look like on your products?
Alina: The Siemens brand will continue to appear co-branded with Signia on our hearing instruments, in our packaging, and in our marketing and advertising for years to come. The hearing instruments will be dual branded with Signia on one side and Siemens on the other to help us appeal to the older generation that knows and trusts Siemens and the newer population that the Signia brand represents. Our packaging is changing to a fresher, clean and modern look, with brighter colors as part of our Colors of Sound campaign. And former Miss USA, Shawnae Jebbia, is back as our brand spokesperson and "hero." She also serves as a nice bridge between the two brands.
AudiologyOnline: Will hearing care professionals still be able to use the Siemens brand in their advertising?
Alina: Yes, so long as they are advertising Signia or Siemens products and follow the branding guidelines, customers will be able to continue to use the Siemens hearing systems or as Aspire Rewards members, the Siemens Advanced Partner emblem in their advertising and marketing.
AudiologyOnline: What else would you like to tell hearing care professionals about your new brand?
Alina: Our promise to our customers is to continue developing hearing innovations that center on their patients and delivering the highest levels of quality and satisfaction. MarkeTrak IX found that the hearing aid wearer demographic is getting younger. With Signia, we are focusing on this demographic. We'll continue to provide the most comprehensive portfolio of advanced hearing solutions available, just as we always have. Our new marketing strategy puts us in a better position to reach this audience and drive demand to our customers through more appealing advertising and richer content.
AudiologyOnline: Where can we find more information about Signia?
Alina: We encourage everyone to visit our new website at www.signiausa.com. And as always, our sales and customer service representatives are here to answer any additional questions.