AudiologyOnline: How many styles and levels of performances are available with the Enchant Customs?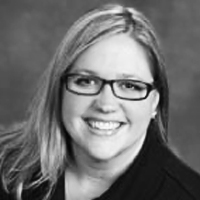 Erin Reichert: Enchant Customs offer exceptional versatility and a truly personalized hearing experience with four styles, five performance levels and a robust set of features. New Enchant40 and Enchant20 round out the full range of Enchant performance levels, adding two essential options to the current line-up of Enchant100, Enchant80 and Enchant60. Like all Sonic custom hearing aids, new Enchant Custom hearing aids are designed purposefully to provide custom choices that are stylish, attractive and appealing in every way.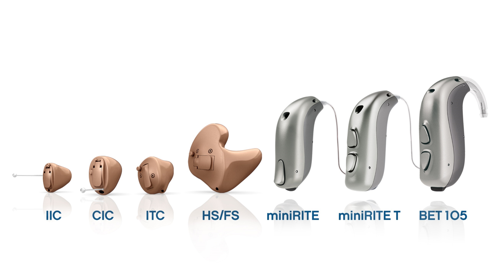 AudiologyOnline: Are Enchant Custom hearing aids built on the SoundDNA platform?
Erin Reichert: Yes, the entire Enchant portfolio is built on Sonic's revolutionary SoundDNA platform, our most automatic, adaptive and flexible hearing aid technology to date. Enchant hearing aids are the first Sonic hearing aids powered by SoundDNA, enabling Enchant to deliver clear and natural sound in a new way. This intelligent sound processing platform accurately detects environmental changes and optimizes sound so patients can keep up in even the most complex listening environments. With fast performance and features that combine functionality and innovation, SoundDNA creates incredibly natural listening experiences for patients.
Audiology Online: What other technologies does SoundDNA support?
Erin Reichert: Speech Variable Processing (SVP) supports SmartCompress, a breakthrough adaptive compression system designed for complex environments. The SoundDNA platform delivers a significant increase in processing capability that enables SVP with SmartCompress to give patients the most optimized amplification of sounds from moment to moment. Together, these technologies optimize amplification in quiet, noise and speech settings without the need for a separate environment classification system. By detecting both the short- and long-term SNR in an environment, SmartCompress identifies which signals should and shouldn't be amplified and then instantly adapts the proper gain and compression.
With EXPRESSfitPro® fitting software, hearing care professionals can customize SmartCompress to fit more patients and their unique listening and lifestyle needs.
AudiologyOnline: How do Enchant Customs provide a versatile and personalized hearing experience to the user?
Erin Reichert: Enchant Custom models are designed with a focus on size to create a first-rate fit. We use a wide variety of venting, amplifier, microphone and battery configurations to build our smallest possible instruments to satisfy individual preferences for style, comfort and gain.
With four styles, five performance levels and a robust set of features, we offer hearing care professionals a variety of options to customize an ITE device to every patient's unique needs. The four styles – IIC, CIC, ITC, and ITE HS/FS – are available in five performance levels from Premium to Entry-level to accommodate mild to severe losses. Feature options include four receiver sizes (75 – 100 dB), advanced wireless communication with 2.4 GHz and Near Field Magnetic Induction (NFMI) technology, dexterity enhancements for easier handling, and more.
AudiologyOnline: Do Enchant Customs offer wireless features?
Erin Reichert: Enchant's Dual-Radio System employs 2.4 GHz and NFMI wireless technology, so patients can stream audio directly to their hearing aids via their iPhone® without the need for a go-between intermediary device. It also incorporates Near Field Magnetic Induction (NFMI), providing fast ear-to-ear communication.
The updated SoundLink 2 App lets users control wireless operations like volume and program changes, and more, on an iPhone® or Android™ smartphone. Features include "Find my hearing aid", links to instructions and low battery notification. Updates include control for additional personalization and for patients who also experience Tinnitus, advanced Tinnitus SoundSupport in all technology levels.
Audiology Online: What advantages does SoundClip-A provide to Enchant users?
Erin Reichert: SoundClip-A connects Enchant 2.4 GHz wireless hearing aids through Bluetooth® to modern mobile phones and other audio devices. Patients can stream music and phone calls in both ears. SoundClip-A also doubles as a remote/partner microphone. Patients simply hand SoundClip-A to the speaker and enjoy better listening at a distance or in a noisy environment. Plus, this small and practical accessory acts as a remote control to adjust hearing aid volume and program changes.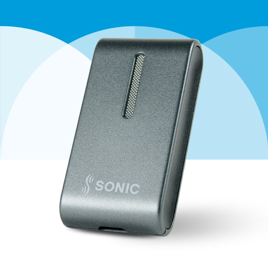 Audiology Online: Anything else you'd like hearing care professionals to know about Enchant?
Erin Reichert: Whatever style or performance level they choose, our new Enchant custom styles and essential performance levels give hearing care professionals a significantly expanded Enchant family so they can provide even more patients with an instinctively smart Enchant solution, personalized to each patient's unique needs and preferences.