AudiologyOnline: 2020 may be over, but the global health pandemic continues. How do you believe it will continue to impact our industry?
Mr. Sawalich: The greatest decade in the hearing industry is ahead of us. I believe that now more than ever. Throughout the COVID-19 pandemic, more people have learned what we've known all along: hearing health is essential. Our industry is well aware that far too many people delay seeking treatment for their hearing loss. During stay-at-home orders, people have realized they're having difficulty talking on the phone or hearing important updates on the news. This pandemic continues to be a wake-up call for many of them, spurring them to address it and get help.
Hearing is a social issue. It is an overall health and wellness issue. It is a global issue. The pandemic has helped people realize that now more than ever.
AudiologyOnline: How are the needs of today's hearing loss patient changing?
Mr. Sawalich: 2020 accelerated the concept of the digital patient. There are more people over the age of 60 than at any other time in human history. The way people are aging is changing, and their expectations are changing. The digital patient expects care, convenience and control. The digital patient wants to be connected. They want a hearing aid that isn't about hearing loss, but about hearing gain. They want technology -- technology as small as physics will allow -- that is their virtual assistant, their health tracker, their connection to the world around them. They also want individualized hearing solutions. What was once patient-centered care is now patient-driven care. The patient is, and always will be, the center of everything we do, but now the patient is telling us what they need. Our job is to stay one step ahead of them to best support them.
AudiologyOnline: How can hearing healthcare providers adapt?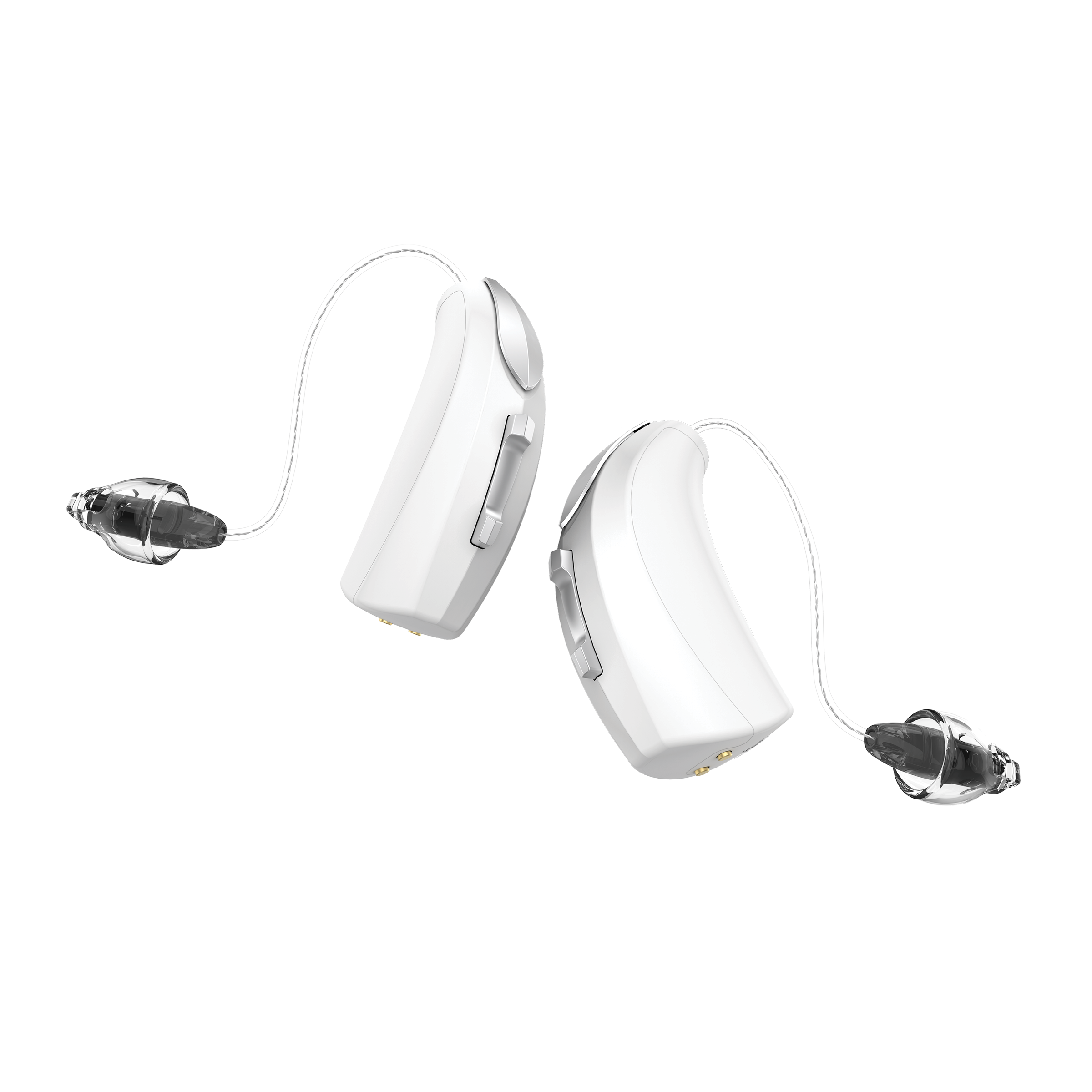 Mr. Sawalich: The digital patient needs the hearing healthcare professional to be a partner and advisor. The hearing aid is not a product, it's part of the process toward better hearing and better living, and the hearing healthcare provider is their partner on that journey. Most importantly, people don't want to be sold. They want to be helped. Patient satisfaction starts with caring. That's the differentiator.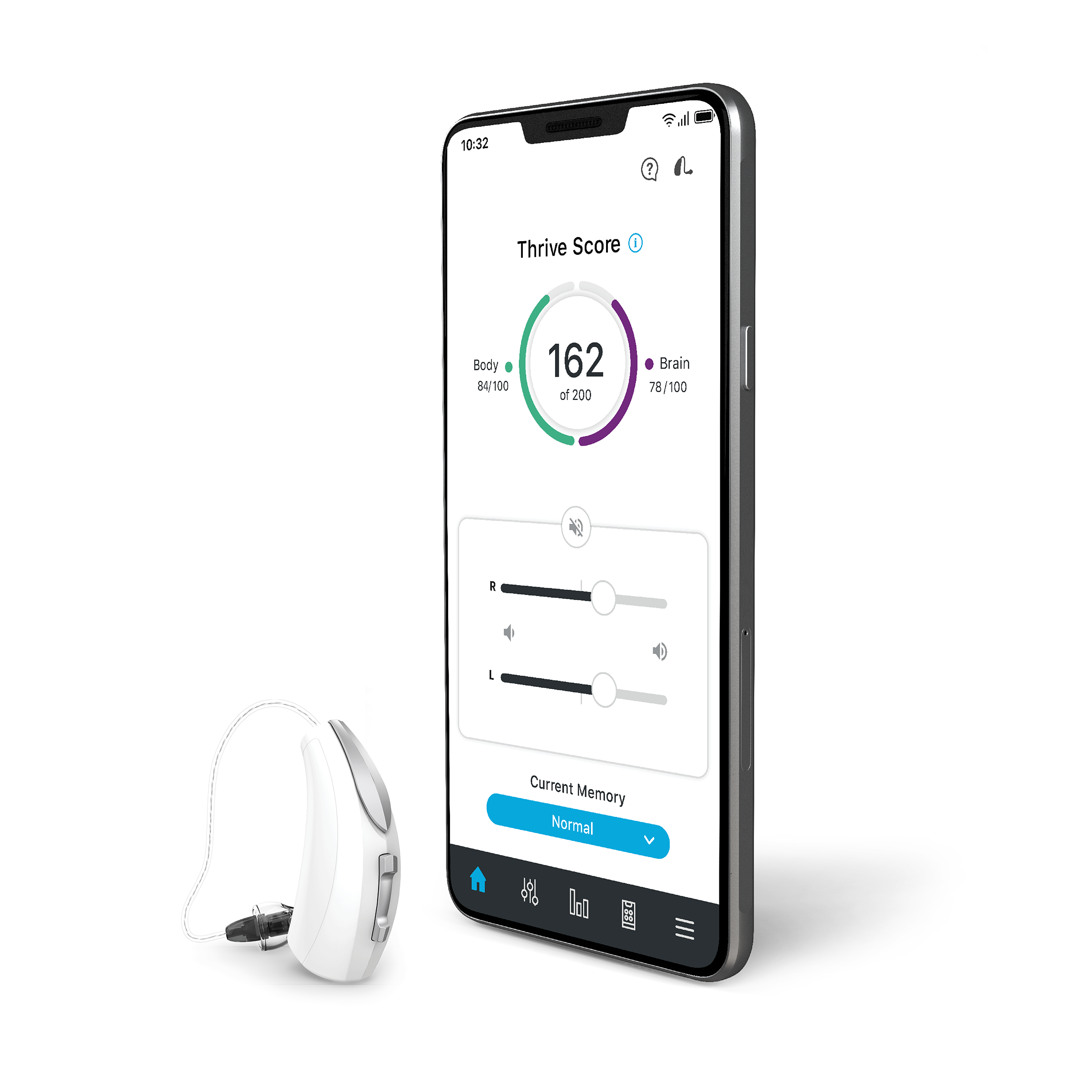 I realize that learning new technology may be daunting, even for the most tech-savvy professionals among us. That's why I highly encourage hearing healthcare providers to be intentional about setting aside time to learn how to operate the latest technology, so they can help their patients understand how it will best benefit them. At Starkey, we offer ongoing training for professionals for exactly this reason. We are here to help equip you with everything you need to know about Livio Edge AI, our Thrive Hearing Control app, and many other Starkey features and services. It's also never a bad idea to take a refresher course, to make sure you've absorbed the information. Visit StarkeyPro to learn more.
AudiologyOnline: What is your opinion about the potential impact of OTC hearing devices on the hearing industry, overall?
Mr. Sawalich: OTC was a term spotlighted by the congressional bill, but OTC and low-cost options have been around for decades.
My view has always been, and continues to be, that the hearing healthcare professional plays the most important role in someone's hearing journey. By removing providers from the equation, I believe OTC hearing aids may confuse the consumer who is looking for better hearing. Patient satisfaction, which is at an all-time high, could plummet.
I embrace disruption and innovation from the market and new companies, but not at the cost of someone's hearing health care. Regardless of whether or not OTC hearing aids become a reality, there will always be a need for the hearing healthcare professional. As many professionals are keenly aware, when it comes to their ability to hear, most patients aren't willing to settle for second best.
AudiologyOnline: What is your advice to hearing healthcare providers who may be nervous about the future?
Mr. Sawalich: This year marks 60 years since Starkey's founder and chairman Bill Austin entered the field of hearing health care and began the long journey of making it what it is today. Over the past six decades, the change in this industry has been nothing short of astounding. There have been times when Mr. Austin has faced challenges, but he always maintained a laser-focus on what is best for the patient and what is best for the hearing healthcare provider. That is how he has continued to not only be successful in this industry, but that is how he continues to lead it. It is a model that I followed closely throughout 2020, and it is what got us through a very turbulent year.
Beyond that, innovation is a mindset we've all had to accept. There will always be disruption in the world, it's up to us to figure out what the patient needs at any given time. While we still don't know what the new normal is going to be when this pandemic is over, we do know that this business will be changed forever. However, if we lead with our hearts, it will change for the better.