AudiologyOnline: Achin, you just celebrated your one-year anniversary at Starkey® Hearing Technologies, tell us about your experience, what are you most proud of?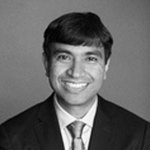 Achin Bhowmik, PhD: It's been an incredible year. At our Hearing Innovation Expo in January, I stood on the stage and made the bold declaration that by the end of the year, we would have the best hearing aid we have ever made. This revolutionary product would be able to do so much more for the hearing aid wearer and for their well-being, it would truly better their lives. It would have integrated sensors and artificial intelligence, a first in the industry. We promised that this would all happen in 2018, and we made that happen. Livio™ AI and its entire ecosystem of products and accessories are here.
I would say that what I am most proud of at this point is the team of talented people at Starkey Hearing Technologies that made Livio AI possible. They met some stunning timelines to make this incredible product come to fruition. Before I accepted my position at Starkey Hearing Technologies, Mr. Austin said to me, "Remember, we are not in the business of making hearing aids. We are in the business of enhancing communication, of bettering human life." At the end, that is the piece that truly brought me to Starkey Hearing Technology. I already had the opportunity to work on ground-breaking technologies and machines, but what drew me to Starkey Hearing Technologies is the opportunity to better human life through technology. Mr. Austin's statement rings true to me now, after the launch of Livio AI, more than ever. We're there, helping people hear better, but beyond that, we're using integrated sensors and AI to make a difference in our patients' lives every day.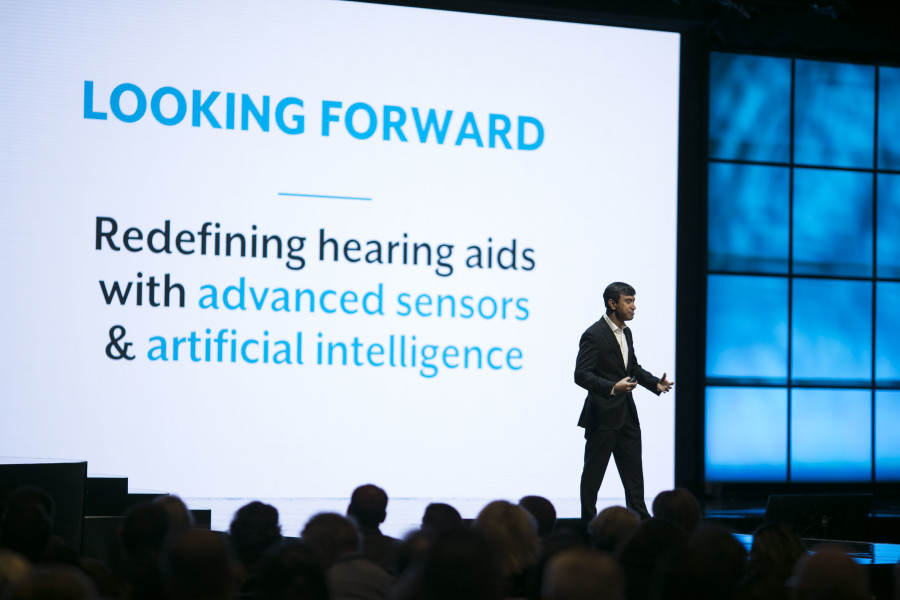 AudiologyOnline: I think you have piqued all of our interest, Livio AI sounds incredible. Tell us more, what makes it revolutionary?
Achin Bhowmik, PhD: First and foremost, it's an incredible hearing aid, the best we have ever made in terms of sound quality. The piece that is so exciting to me is that it's the world's first multi-purpose hearing aid. Hearing aids were already great devices when compared to consumer electronics. They have ergonomic designs for comfortable all-day use, great multi-day battery life, and allow you to control the volume of the world - truly a super human capability. For hearing impaired people, they allow enhancement of one of the most important sensory gateways to the world and help connect with people. However, hearing aids have so far been a single-purpose device. They have been a device used to amplify sound. Livio AI changes all of that. This is the hearing industry's iPhone® moment.
In my mind, with Livio AI, Starkey Hearing Technologies has done for hearing aids what Apple® has done for phones. Before Apple, you used your phone to, well, make phone calls. Now your phone is your fitness tracker, it your camera, it is your GPS, it is your device to access the internet. Thanks to built-in sensors, it has truly become a "must have" device with so many functions. With Livio AI, our product is no longer "just" an amazing hearing aid. Yes, it has the best sound quality and performance we have ever delivered, which is incredible on its own. But, it's now also the world's first hearing aid to feature integrated sensors and artificial intelligence and be able to respond to your tap gestures, track your brain and body health. It is the first device to track physical activity and cognitive health as measured by the hearing aid use in social situations. This lets patients take a proactive and personalized approach to their health through their hearing aids. The ear is a sweet spot for reliable tracking of health data, so the possibilities are endless. On top of it all, Livio AI also has in-ear language translation and automatic fall detection capabilities. It starts a new era for the hearing industry. Livio AI is not just a hearing aid, it's a HealthableTM device.
AudiologyOnline: What an exciting time to be part of the hearing industry. How do you foresee Livio AI and hearing aids with sensors and AI changing our industry landscape?
Achin Bhowmik, PhD: The beauty of the hearing aid becoming intelligent and multi-purpose is the opportunity to improve the lives of so many more people who suffer from hearing loss. According to the World Health Organization, there are 466 million people in need of hearing aids around the world, yet only about 15-16 million hearing aids are sold each year. When you once again look at the evolution of the phone, between 2007 and 2017, the smartphone market grew 10 times when it became multi-purpose. The hearing aid market has been fairly stagnant for some time. By turning the hearing aid into a multi-purpose device, many more people can be reached and positively impacted. Livio AI has changed what a hearing aid is and what it can do for the wearer. Starkey Hearing Technologies is at the forefront of this technology and truly revolutionizing the hearing aid industry with this product.
AudiologyOnline: This sounds ground-breaking, so we have to ask, what do you think is next?
Achin Bhowmik, PhD: I would say that this is only the beginning of the rocket ride we are about to go on. You will have to stay tuned, we have a very exciting plan to continue to build on this journey we just started.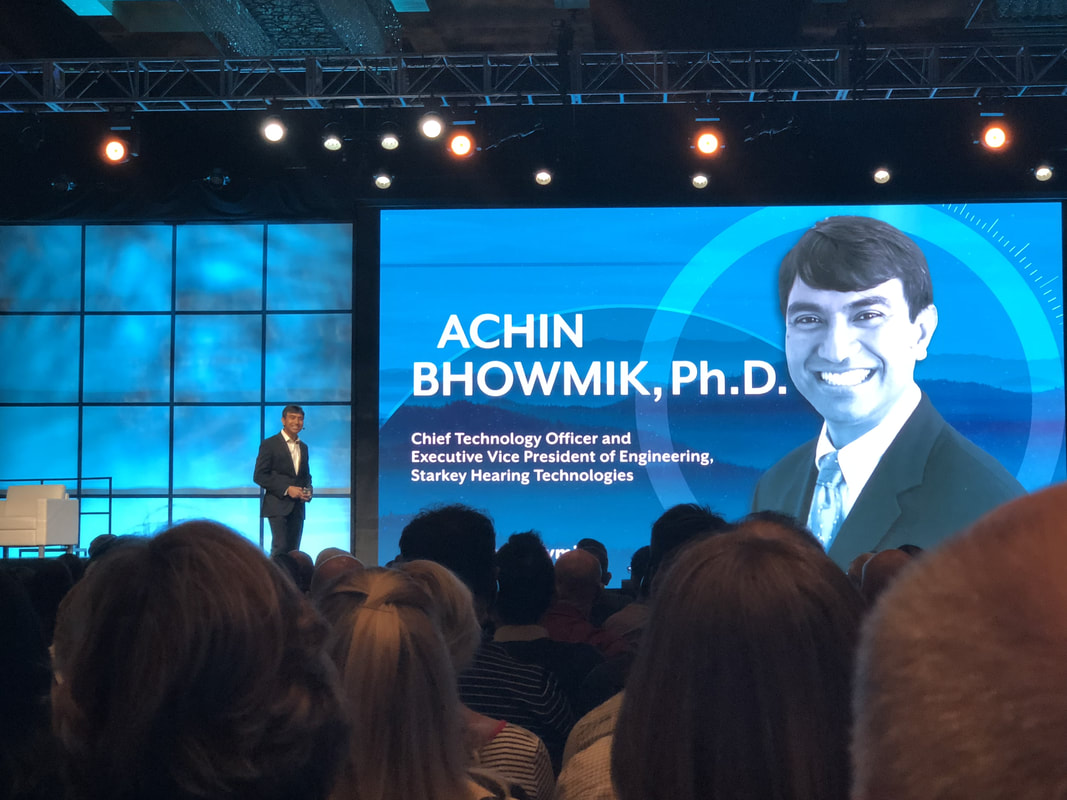 For more information, please visit Starkey Hearing Technologies or the Starkey Partner Page on AudiologyOnline.