AudiologyOnline: Congratulations on the launch of Styletto Connect! Can you tell us more about it?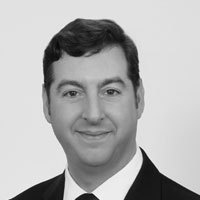 Eric Branda, AuD, PhD: Thank you. We are very excited about all the innovations we have incorporated into this new device.
Since the launch of the original Styletto last year, patients and professionals have been quite impressed by the look of this device, which is the first ultra slim receiver-in-the-canal hearing instrument. It is far sleeker than any other hearing instrument -- its design really is a departure from other hearing aids currently on the market. In fact, I would say that Styletto Connect transforms the image of hearing aids from a medical device to highly sophisticated hearwear.
In addition to its award-winning design, Styletto Connect has several other purpose-driven features hearing care professionals have come to expect from Signia, including advanced signal processing from our Nx platform, on-the-go rechargeability and direct bilateral Bluetooth® streaming of phone calls, and stereo streaming of TV and music.
AudiologyOnline: What type of patient can benefit from these devices?
Eric Branda, AuD, PhD: Any person with a mild to severe hearing loss can expect optimal benefit from Styletto Connect. More specifically, patients with active lives who place a premium on style and are not fond of the appearance of traditional hearing aids are ideal candidates.
The acoustic benefits of Styletto Connect are multifaceted and cannot be overlooked. Like previous generations of our products, thanks to Signia's Nx platform, wearers can expect outstanding sound quality and best-in-class noise reduction technology delivering superior hearing in the most challenging listening environment with our Narrow Directionality feature. Also, with Styletto Connect's extended dynamic range with an incredible 113 dB maximum input, it delivers excellent signal quality in loud and quiet environments.
Additionally, the binaural, Bluetooth-enabled streaming, as well as the discreet remote-control options via the smartphone-enabled myControl™ App, allow Styletto Connect to be personalized for any listening situation.
AudiologyOnline: How does Styletto Connect differ from the Styletto device launched last year?
Eric Branda, AuD, PhD: The launch of Styletto Connect brought connectivity to the device. This means Styletto Connect wearers can turn their hearing instruments into high-tech earbuds with wireless, binaural audio streaming directly into both devices.
Further, wearers can use Styletto Connect as a wireless headset for hands-free phone calls with any smartphone using the StreamLine Mic accessory. With the small StreamLine TV connected to their television, wearers can enjoy Dolby Digital stereo sound streamed directly into the devices for maximum enjoyment of TV programs and movies.
AudiologyOnline: How can Styletto Connect help patients overcome the perceived stigma of hearing aids?
Eric Branda, AuD, PhD: This is an excellent question because most hearing care professionals deal with issues related to stigma. Based on numerous MarkeTrak studies, stigma is one of the main reasons people with hearing loss are reluctant to use hearing instruments. With its Apple-esque design that looks like wireless high-tech earbuds, Styletto Connect has the potential to overcome the stigma barrier.
To validate this point, Signia conducted a consumer survey of hearing aid wearers. A whopping 80% preferred the ultra slim design of the Styletto Connect to other RIC products on the market. For hearing care professionals, these survey results suggest offering Styletto Connect in your practice will lead to a greater conversion rate. That is, when people with hearing loss, especially those concerned about stigma, are given the choice of sleek modern-looking devices like Styletto Connect, they are apt to try hearing devices for the first time – that's a big deal! We are finding patients actually want others to see their Styletto Connect instruments instead of hiding them.
AudiologyOnline: Aside from the unique form factor, what else does Styletto Connect offer?
Eric Branda, AuD, PhD: I've already mentioned the Nx platform, which is the latest in a remarkable legacy of innovative platforms from Signia. In addition to the unique form factor, Styletto Connect uses Signia's 3rd generation of binaural wireless e2e audio processing. This wireless e2e binaural link between hearing aids is the driver of Narrow Directionality, which also has been clinically proven to provide superior speech understanding in background noise.
Another feature unique to Signia's Nx platform is OVP™, or Own Voice Processing. Most hearing care professionals have more than a few patients who complain about the sound quality of their own voice. Signia's OVP feature does an effective job of overcoming this common problem by identifying the sound of the wearer's own voice and essentially ensuring it sounds natural without impacting other sounds.
Signia has data from third-party studies to back-up the effectiveness of the OVP feature. A study published in the April 2019 issue of Hearing Review demonstrates how Signia's OVP feature allows the clinician to close an otherwise open fitting and essentially address two important patient considerations: improve speech intelligibility in noise AND improve the quality of the person's own voice. No other manufacturer can make this claim and support it with clinical evidence.
AudiologyOnline: Can you tell us more about "charging-on-the-go"?
Eric Branda, AuD, PhD: Yes, this is yet another feature that Styletto Connect wearers love. In addition to its stable lithium-ion recharging capability, Styletto Connect has the exclusive ability to charge-on-the-go with a pocket-sized charging case. The case gives wearers up to four days without having to go anywhere near a wall socket or cable for complete wireless independence. This charging-on-the-go option makes Styletto Connect a reliable companion on the road, whether you're taking a long weekend break or an important business trip. Because it is three times smaller and half the weight of comparable chargers, it fits in a pocket or purse and can be accessed very easily.
AudiologyOnline: Any other products Signia has launched recently?
Eric Branda, AuD, PhD: Yes, I would be remiss if I failed to mention our CROS Pure® Charge&Go. With our long legacy of wireless binaural e2e audio processing, Signia can bring many advantageous features to a group of patients who historically have not been able to benefit from them: those with single-sided deafness or unilateral hearing loss.
The new CROS Pure Charge&Go combines all the advantages of the Nx platform that I previously mentioned, including direct Bluetooth streaming and rechargeability, in a sleek new CROS device. Based on feedback from several patients with single-sided deafness, who in the past had tried and rejected CROS devices, the CROS Pure Charge&Go offers outstanding performance due to its unique skewed polar pattern.
AudiologyOnline: How can our readers learn more about Styletto Connect?
Eric Branda, AuD, PhD: Readers who want to learn more about Styletto Connect or any of our products can visit the Signia website or call 800-766-4500 to find a local Signia representative.
Additional information and more resources including CE courses can be found on the Signia Partner Page on AudiologyOnline.