Carolyn Smaka: Bruce and Jason, I appreciate your time today. Tell me about the recent new releases from Unitron.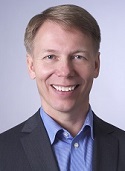 Bruce Brown: Thank you, Carolyn. North is a new platform for Unitron, introducing a number of industry-firsts. Beyond just a new algorithm with new features and outstanding sound quality, we also wanted to address a growing consumer trend. Today, we're seeing that consumers increasingly want to be involved in their fitting. They are better informed, have more opinions, and want to be more engaged in the whole process.
From a feature standpoint, North's SoundNav technology automatically identifies and classifies seven distinct listening environments, four of which are focused specifically on conversation. The automatic program has seven different destinations compared to four in our previous platform, and four of those seven create a new level of resolution for conversation. Now, instead of conversation being just one category of sound, we have it in four: conversation in quiet, in small groups, in large groups, and conversation in noise.
The North platform has allowed us to create detectors and classifiers that differentiate between these environments, and make optimized adjustments in noise reduction and speech enhancement, as well as other aspects of the signal processing, for each one. It offers a granularity or resolution of conversation that is ground breaking. In the end, hearing conversations is the reason why most people get hearing aids in the first place.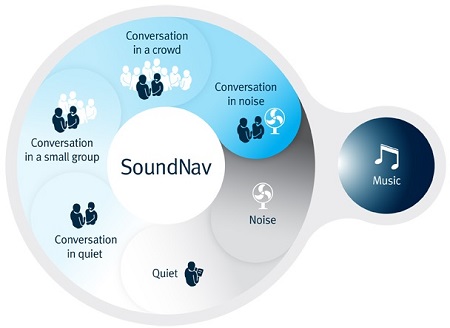 In addition, North offers Log It All, the next generation of data logging. Log it All captures and displays a consumer's experiences with their hearing instruments across seven listening environments, regardless of technology level. It enables professionals to see that what percent of the time the hearing aid has been in each of the 7 different destinations regardless of which technology level programmed into the instrument.
The difference with Log It All is that it's not tracking what the hearing aids are doing, but what environments the consumer is using them in. For example, say the consumer is spending time listening to music, but you haven't given the person a music program. Now, after the two week post fitting check up, you have evidence-based information to have a conversation and say, "The data show that you've spent a lot of your time listening to music; now I can optimize your hearing aids for music." We now have some real information to base the fitting on, and can begin a meaningful and effective dialog with the patient during their visits. This ties back to our goal of offering a more interactive and engaging experience for the consumer.
Carolyn: Can the Log It All feature be used to inform the professionals using the Flex:trial™ program?
Bruce: Definitely. As you know, Unitron's industry-only Flex:trial program lets professionals send patients home with free trial hearing instruments, and Flex:upgrade™, facilitates in-clinic technology upgrades as hearing needs change.
For example, you can use the Flex:trial program to fit the patients with free trial hearing instruments, and use Log It All to learn about the different listening environments the patient is in. And, you can use the Flex:upgrade™ program to get the patient into the optimum technology based upon data rather than guess work.
North, Log It All and Flex work together to enable professionals to offer better listening with a focus on conversations, better insights into how the technology is performing in the real world, and risk-free hearing instrument trials and upgrades. These innovations will empower consumers, increase confidence and build trust and loyalty.
Carolyn: I especially see this appealing to a younger demographic. We want to see what we are getting and what we are paying for, and we want to be fully informed from the get go.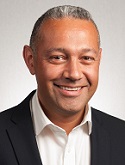 Jason Mayer: Exactly. Especially in the US, consumers are skeptical and savvy, meaning they've done their research and are looking for value. At Unitron, we want to help professionals address these needs and be the best providers, rather than just provide the best hearing aids.
It's a much smarter way of working in today's market. You will hear some people saying that the way to address a changing market is to be more commercial, focus on close rates, and focus on binaural rates. What we are saying is focus on the relationship and make the patient happy. For some professionals this is intuitive, and for others it's simply a smart business strategy, but either way it's the right approach.
When you have patients who are a little bit skeptical and may be confused, they don't want to feel like they are being talked down to, or feel like they're being sold something. Our approach with North and the Flex programs is to help professionals bring patients in to the conversation so that they can make informed decisions. Professionals can let patients try different technology levels, look at real-world evidence of what will work for them, and allow them to upgrade if their needs change in the future. It's an entirely different experience for the patient.
In addition to offering great technology, focusing on the patient experience enables professionals to differentiate themselves and their practices. When patients feel empowered and confident, it's great for business. And our customers are telling us that this resonates with them and it works. It's a much more interesting and relevant approach to business.
Bruce: And this approach doesn't mean that we're ignoring technology, as you can see from the innovations introduced with the North launch. In addition, we also have launched a new generation of our receiver-in-canal (RIC) Moxi™ hearing instruments. The all-new Moxi™ Fit continues our tradition of design excellence with a fluid new look that offers a 312 battery, push button and telecoil. Moxi Fit joins Moxi Kiss and Moxi Dura - all are available in five technology levels on the North platform.
The new Moxi Fit hearing instruments on the North platform are fully integrated with the Flex:trial and and Flex:upgrade program.
Jason: At AudiologyNOW! in San Antonio, our audiology team fit over 400 conference attendees with the new Moxi Fit hearing instruments with Log It All. We let them wear the hearing instruments, and had them come back the next day. Then, we reviewed the Log It All data with them to see the environments that they were in, and we asked them to rate their experience. We had amazingly positive feedback, with a Net Promoter Score (NPS) of 91 percent, which is excellent. In addition to the great feedback, professionals told us that they were reminded how difficult it is for patients to tell you about their experiences with amplification. The Log It All data provided objective information, and was a great starting point for discussing their experiences.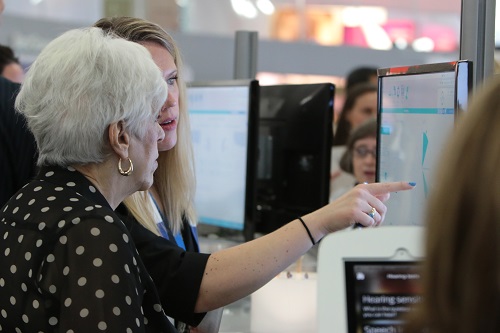 Carolyn: There's nothing quite like putting yourself in someone's shoes, as they say.
Thanks Bruce and Jason for all of the information today.
For more information, please visit unitron.com or the Unitron Expo Page on AudiologyOnline.