AudiologyOnline: Chue, why are you so excited about the introduction of Stride custom hearing instruments?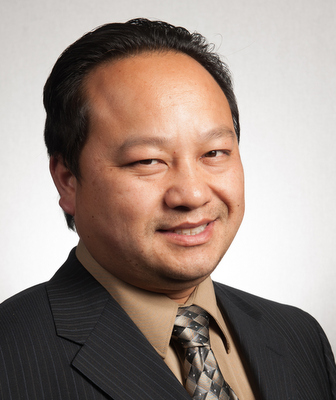 Chue Yang: Because we completely redesigned Unitron custom products from the inside out, addressing all form factors, from invisible-in-the-canal to full shell. In fact, this could be the biggest improvement in custom products since I started at Unitron in 1994. The net result is this: I feel confident in saying that no other manufacturer can offer higher performing, more feature-rich custom devices in smaller packages than what we've accomplished with Stride.
Let me emphasize that the "smaller" part is very important to Unitron. We recognize that hearing instrument size and cosmetics still matter to the consumer, and we're particularly proud that Stride products are up to 25% smaller than our previous ITE models.
AudiologyOnline: Exactly how did Unitron achieve such a substantial improvement in cosmetics?
Chue: The key is the faceplate, which features a sleeker, more contoured and recessed styling with reduced light refraction, making it inherently less visible. More significantly, we've actually been able to reduce the faceplate size, thanks primarily to a "floating antenna" used with our all-in-the-canal styles. The antenna serves as the remote control receiver and transmitter to streaming devices.
AudiologyOnline: With such a significant improvement in cosmetics, did you have to sacrifice performance in any respect?
Chue: Not at all. In fact, we've been able to incorporate our best technology and features into Stride hearing instruments. First and foremost, Stride products run on our popular North sound-processing platform, which we previously introduced in the spring of 2015 with our Moxi RIC products. We've made other notable upgrades to our custom hearing instruments, including the addition of a directional microphone and wireless capabilities to our mini-canal style and wireless functionality to our CIC style.
AudiologyOnline: Why is the North platform critical to the Stride product line?
Chue: North has won rave reviews, both from wearers and from the hearing healthcare community, for delivering exceptionally natural sound quality, the ability to hear conversations in extremely noisy settings and seamless automatic performance across seven distinct listening environments. Plus, all North-based products are upgradeable, meaning providers can use our Flex:upgrade tool to step patients up to a higher technology level without requiring a remake of the hearing instruments.
The Stride custom instrument family is 25% smaller than previous Unitron ITE models.
AudiologyOnline: What else has Unitron done to enhance the wearer experience?
Chue: Stride products boast numerous improvements designed to maximize patient comfort, control and convenience. For example, we've redesigned the volume control, pushbutton and battery door, enabling easier operation, even for people with dexterity issues. Speaking of controls, Stride CIC and IIC products now have an optional battery door with an integrated push button — responding to patients who wanted the ability to adjust volume and change functions right on the hearing instrument. The integrated push button also allowed us to further reduce the faceplate size.
AudiologyOnline: That certainly does sound like a lot of patient-friendly enhancements.
Chue: Yes, and one other feature I'd like to mention is the plasma coating on the mic guards, battery door and push button; this will greatly reduce the potential for service issues due to moisture and debris.
AudiologyOnline: How would you describe Unitron's commitment to custom products?
Chue: Many people do not realize that Unitron has been making custom hearing instruments for more than 35 years, and we continue to do so right here in our Minnesota facility. During this time, we've constantly evolved and innovated our efforts to craft the best possible custom solutions. We use cutting-edge modeling and manufacturing technologies, including some that have been developed in-house. Above all, Unitron arguably has the most experienced and talented custom craftspeople in our industry. My team members possess an average of 12 years experience; some have been on the job three decades. Who else can say that?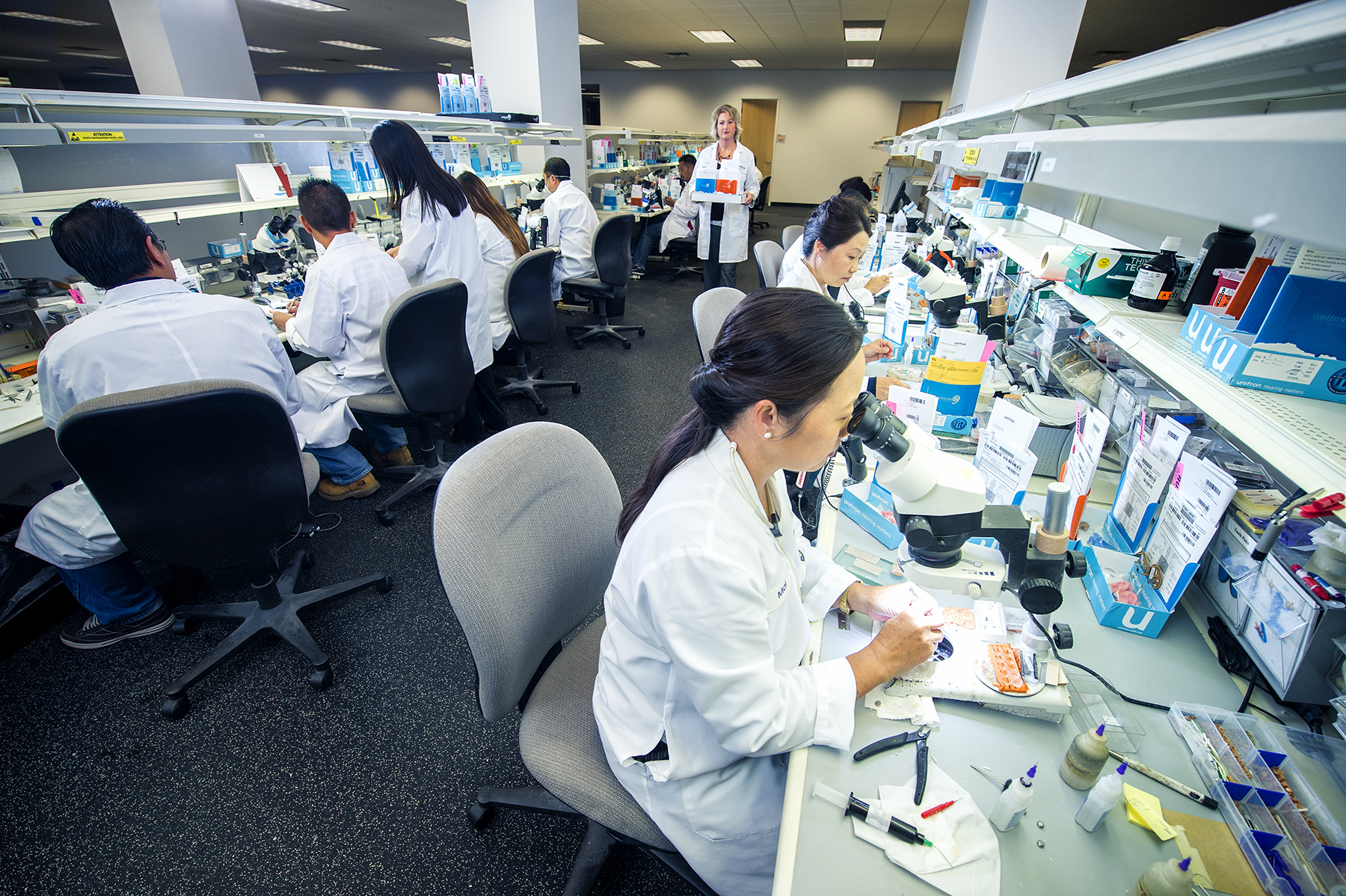 Unitron custom hearing instrument manufacturing.
AudiologyOnline: What does this mean for hearing healthcare professionals and their patients?
Chue: It means providers can expect custom hearing instruments precisely crafted to their specifications and designed to help them deliver great patient experiences. It also means we can take on nonstandard builds other manufacturers might not want to touch. We are deeply committed to the clinical success of our customers and bend over backwards to accommodate their needs.
AudiologyOnline: So, you're quite bullish on the future of custom hearing instruments?
Chue: Absolutely! And we're pleased to be leading the way in what I believe will be strong growth in the demand for custom products.
AudiologyOnline: Where can hearing healthcare professionals find more information about the Stride product line?
Chue: They can visit our website. Or they may call our toll-free number, 800-888-8882, and ask to speak with a Unitron customer service representative. Your readers also may be interested in a blog post I recently wrote entitled "Is sacrificing to the cosmetic beast a thing of the past?"
AudiologyOnline: Thank you, Chue. It's been great speaking with you today.
For more information, please visit Unitron on the web at unitron.com or browse the Unitron Expo Page on AudiologyOnline.