AudiologyOnline: Tell us about the recent progress Ally's Act has made (including the version already introduced into Congress by Rep. Neguse)?
Melissa Tumblin: Ally's Act (H.R. 5485) was introduced by Congressman Joe Neguse (D-CO) on December 18, 2019 along with our bill's original co-sponsors, Congressmen David McKinley (R-WV), Mike Thompson (D-CA) and Cedric Richmond (D-LA). To date, we have nearly 40 endorsers for our bill from major hearing loss organizations, medical universities, ENT institutes, and hearing clinics, including many nonprofits. We have many lawmakers who have co-sponsored and supported our bill as well.
On September 8, 2020, the companion bill to Ally's Act was introduced to the Senate. Our Senate bill number is S. 4532. We are excited to have our bill making its way through both the House and Senate! We are also amazed at how much progress this bill has made in less than one year.
AudiologyOnline: What prompted Sen. Warren and Sen. Capito to introduce the Act into the Senate?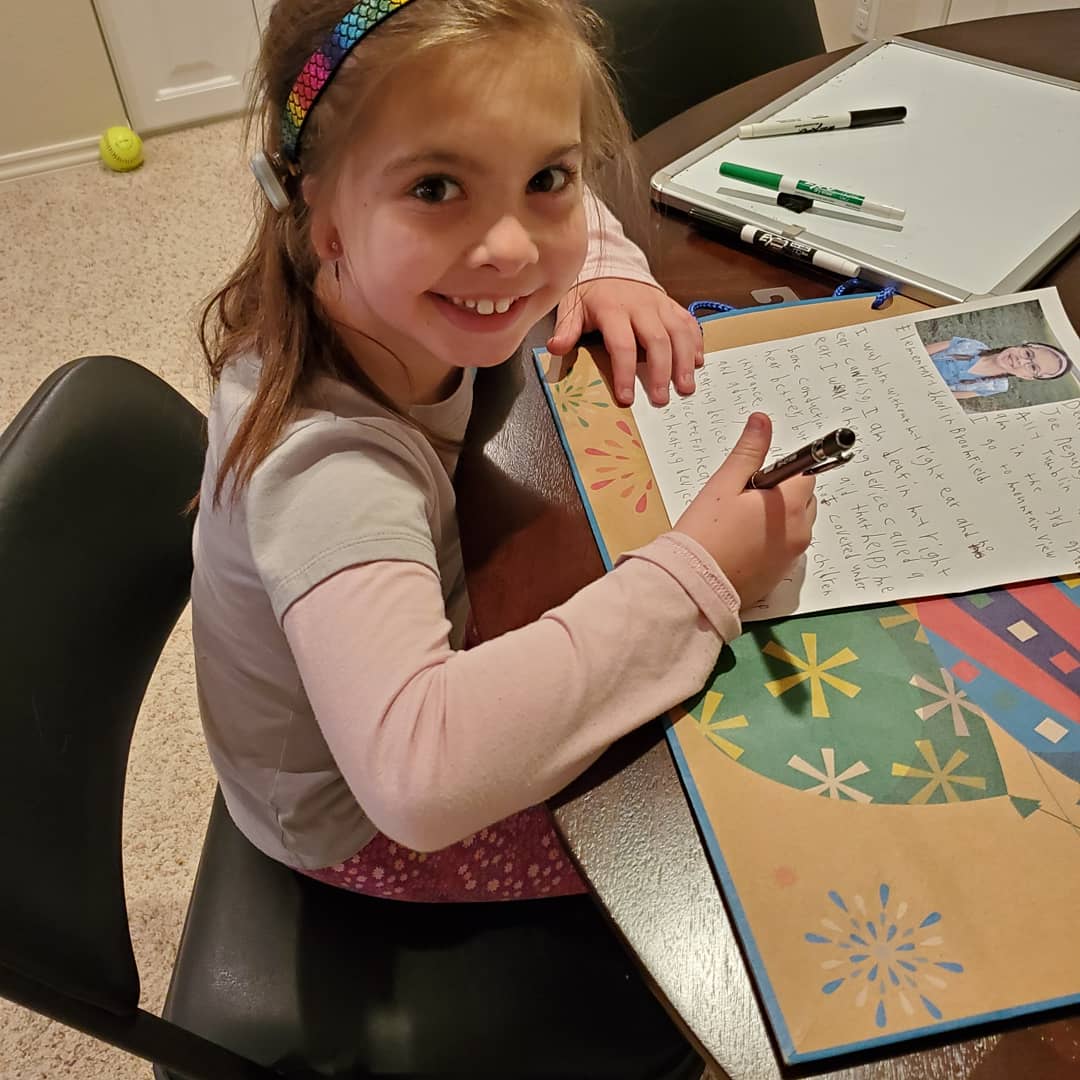 Melissa Tumblin: Senator Shelley Moore Capito (R-WV) was the first to agree to co-lead our bill through the Senate in support of her colleague, Congressman David McKinley. Congressman McKinley is the only member of Congress to wear a cochlear implant and his grandson wears a bone conduction hearing device. So, she knows this bill is near and dear to his heart. Senator Elizabeth Warren (D-Mass) has a wonderful working relationship with Congressman Joe Neguse and shares the same philosophy and belief in improving affordable health care coverage for everyone. As stated in a press release for Ally's Act from Elizabeth Warren, "Senator Warren believes that all Americans should have access to health care, including hearing technology."
AudiologyOnline: Is the Senate version of the bill identical to the House version or are there differences? If so, what are they?
Melissa Tumblin: Yes, the companion bill for Ally's Act that has been introduced to the Senate is identical to the House bill that was originally introduced. A companion bill is similar or identical legislation, which is introduced in both the Senate and House when lawmakers share similar views on legislation and would like to promote simultaneous consideration of the bill.
AudiologyOnline: Have either (or both) senator(s) expressed a personal connection to the Act (e.g., a relative with hearing loss, their own hearing challenges?)
Melissa Tumblin: Yes. Senator Capito works alongside Congressman McKinley in the state of West Virginia. She knows that he is the only member of Congress who wears one of these specialized hearing devices. I am sure she realizes the challenges he must have had to overcome when learning to cope with his hearing loss. I am sure she is also proud of him as a colleague who is not only a member of the Deaf/Hard of Hearing (D/HH) community but one who has made tremendous contributions to help give back and advocate for those within the D/HH community. Many of the insurance programs that are in place for TriCare and Medicaid for those who have hearing loss are thanks to the efforts of Congressman McKinley. Congressman McKinley stated in a press release for Ally's Act, "I know from firsthand experience the difference in the quality of life these devices can provide."
Senator Warren believes that Americans should have access to hearing technology. As a result, she has supported a number of hearing device bills over the years, including co-introducing the Over the Counter (OTC) Hearing Aid Act in 2016 that passed in 2017. She also partnered with Senator Rand Paul to help remove roadblocks that prevent individuals with hearing loss from accessing audiology services. And in 2019, Warren required that changes be made for seniors and those with disabilities to have access to a full range of hearing care services from audiologists during COVID-19.
AudiologyOnline: Have any other members of the Senate expressed support yet?
Melissa Tumblin: Yes. Even though Ally's Act was just newly introduced to the Senate one month ago, we do have a few senators who have agreed to support. One of them includes Senator Michael Bennet (D-CO). Due to the focus on election season right now, along with continuing to navigate our way through COVID-19, updates to our bill have been a little slow at this time, but hopefully will be updated soon.
AudiologyOnline: Is there a timetable for the bill to be submitted, voted on, etc.?
Melissa Tumblin: While we do not have a set date for when our bill would be voted on or which committees our bill will make it out of or be reassigned to, we need to continue supporting this piece of legislation by writing to our local congressional representatives and senators, asking them to co-sponsor and support our bill. Currently, Ally's Act has been assigned to the House Committee for Energy and Commerce (HCEC) and the Health Education Labor and Pensions Committee (HELP). This January 2021, Ally's Act will be reintroduced during the new session as we continue to gain more supporters.
AudiologyOnline: What will be the next steps for Ally's Act should it pass the House and Senate?
Melissa Tumblin: Should Ally's Act pass both House and Senate, the President would then sign off on our bill making it law. Ally's Act would officially become a law ensuring that private insurers cover osseointegrated hearing devices, including bone conduction hearing devices and cochlear implants, along with providing for the services and maintenance that come along with these devices for children and adults throughout adulthood.
AudiologyOnline: What can the Deaf and hard of hearing communities and their supporters do to help?
Melissa Tumblin: Anyone who is a member of the D/HH community along with their families, friends, doctors, and teachers can all continue to write letters in support of both H.R. 5485 and S. 4532 asking your local lawmakers to support this bill. Write to both Congress and Senate members, noting both bill numbers. Also, anyone who is willing to help our Ear Community organization by volunteering to meet with your lawmakers (called Fly-ins), help raise funds in support of our efforts, and work toward this piece of legislation or simply help promote awareness and education about our bill by speaking with your schools and medical professionals will help spread the word about Ally's Act.
AudiologyOnline: You and your Ear Community members have faced significant challenges this year with regards to your annual picnics in support of families living with Microtia and Atresia amidst the coronavirus. Can you briefly describe how you adapted and how well everything has gone?
Melissa Tumblin: COVID-19 presented all kinds of challenges for individuals, families, and businesses everywhere, including nonprofits. We quickly learned that in order to host our annual events this year that they would all have to be virtual. By going virtual, this not only allowed us to continue to bring our community together and educate them on all options for Microtia and Aural Atresia but do it safely.
Our events have been very successful! In fact, by going virtual our events have allowed families and medical professionals from all over the world to either attend or participate in them. We have averaged around 70-100 attendees for each virtual event that we have hosted so far for our organization. While we realize many of us are struggling just to get by this year, lack of donations has also been a challenge for many nonprofits. If someone feels comfortable with donating because they are in a good place to do so right now, this type of support is greatly appreciated by our organization, or any organization you enjoy supporting.
AudiologyOnline: Any final thoughts on the importance of Ally's Act passing?
Melissa Tumblin: If this bill should pass, Ally's Act would not only help hundreds of thousands of children and adults live better quality lives and hear better by having access to bone conduction hearing devices and cochlear implants, it would also help cut costs for insurers and schools. When someone is able to have access to a hearing device early on and throughout adulthood, this helps cut the risk of falls, traffic injuries, and early-onset dementia. When children and young adults can have access to hearing device technology between first grade through twelfth grade, school districts can save over $100,000.00 per child (see NIH article at https://www.ncbi.nlm.nih.gov/pmc/articles/PMC3744006/)!

Hearing device technology also gives children and adults the opportunity to engage more within their communities along with having more confidence to go on to college or advance in a career. Our ears are just as important as our arms, legs, and eyes, and many items for these are covered by insurance, from some prosthetics and surgeries to eyeglasses. Hearing is a primary component in everyone's life, and no individual who has hearing loss should be discriminated against by what should or should not be covered when hearing is a basic need.

Learn more about how medical professionals and community members can help support Ally's Act: https://earcommunity.org/about/allys-act-h-r-5485/.
For more information, please visit Oticon Medical or the Oticon Medical Page on AudiologyOnline.