AudiologyOnline: What motivated Widex to develop a hearing aid with machine learning?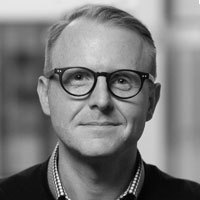 Oliver Townend: Our vision is to help people access a world of sound by providing perfect hearing. We are always looking for innovative ways to reach our vision, and with machine learning we saw the potential to achieve it. Direct connectivity to smart phones via 2.4GHz unlocked the door to put something really powerful, yet incredibly simple and intuitive in the hands of the wearer. What the machine-learning algorithm in SoundSense Learn really allows is quick and effective minor adjustments of the hearing aid in the moment, in real-life, but without the need to learn complex controls. When hearing aid automation doesn't meet the wearer's listening intention, it won't sound like they want it to. With SoundSense Learn, they can make an effective change without complex adjustment. It benefits the clinician too by reducing the number of frustrating post-fitting appointments. When we discovered that machine learning benefits everyone involved from wearer to clinician, we were really excited. This was the perfect motivation to incorporate this technology into a hearing aid. This innovation was realized in Widex EVOKE with SoundSense Learn.
AudiologyOnline:​ How do you define hearing aid personalization, and why is that important to hearing aid wearers?
Oliver Townend: Personalization could be many things, from the color of the hearing aid to the sound. Color is a fairly easy choice for a hearing aid wearer to make, but when it comes to sound personalization, the availability of sound controls can complicate decision making. Hearing happens in real life and real life is changing around us. Giving hearing aid wearers this type of personalization is challenging, not only because controls have become more complex, but also because environments are dynamic. We wanted to allow hearing-aid wearers to have a simple way to make minor changes to the sound in the moment, yet not undermine the skilled fitting made by the clinician. Just making small and temporary adjustments for that moment could make a significant difference in the listening experience of our end users.
In doing so, we empower the hearing aid wearer. We let them help themselves in real-life situations by making change to the sound. In doing so, we have seen significant improvements in subjective rating of sound quality. We have also had reports of wearers telling us they hear speech better. This could either be the result of increased comfort with the overall sound, or that they have improved the sound settings themselves through SoundSense Learn. Either way, we are excited to see the power of personalization and the effect this has on how people hear with Widex EVOKE.
AudiologyOnline: How will hearing care professionals benefit from a hearing aid with machine learning?
Oliver Townend: Widex EVOKE and SoundSense Learn can result in increased customer satisfaction as a result of placing effective control in their hands. Plus, there is the positive effect of reducing complex and often frustrating post-fitting 'fine-tuning' appointments, which will benefit the HCP. In turn this should lead to HCPs helping more people, and those people having more satisfaction than ever before.
AudiologyOnline: Will machine learning hearing aids save the hearing care professional time?
Oliver Townend: Certainly, and not just in post-fitting. The interface of SoundSense Learn is incredibly simple and intuitive, so instructing the hearing aid wearer on using it only takes a few minutes. They just listen to the A to B comparisons and point to which option sounds better.
AudiologyOnline: How does Machine learning in the EVOKE hearing aid WORK?
Oliver Townend: They are presented with two 'sound profiles' behind an A and B button, they listen to each one and then rate them against each other. Based on this rating, the algorithm can learn from their preference and choose two more 'sound profiles' that are again rated by the wearer. Up to 20 comparisons can be made, and then the algorithm can present the wearer with an ideal setting for that time and place. To illustrate this, comparing each setting against each other actually involves hundreds of thousands of comparisons behind the scenes, plus the hearing aid wearer has to systematically rank these combinations. The technology behind machine learning is extremely complicated, but it simplifies multiple parameter controls and empowers hearing aid wearers to make personal and effective changes in their everyday moments of life.
AudiologyOnline: How does the EVOKE hearing aid continue to evolve?
Oliver Townend: The current machine learning algorithm, SoundSense Learn, learns each time the hearing aid wearer uses it. In time, we will start to identify patterns in the pathways of the learning processes of the algorithm. Through further analysis of this data, we are confident that SoundSense Learn will become more agile. This analysis will result in even faster learning. We will also look for patterns and trends showcasing what hearing aid wearers want from sounds in real-life. This will impact how we think about our future hearing aid sound. The future is very exciting, and the potential of smartphone connectivity is huge.
AudiologyOnline: Are there other new features in the EVOKE that patients will benefit from?
Oliver Townend: Of course, SoundSense Learn complements the most advanced automatic hearing aid Widex has ever produced. We have made improvements to our sound algorithms to create a more natural, open sound. Our automatic environmental detection is more accurate, has more environments, and utilizes more parameters than ever before. We have added updated apps with easier to use interfaces and have also updated and improved our fitting software. With advanced hearing aid automation and the world's first hearing aid powered by machine learning, Widex EVOKE truly delivers the best of both worlds. To this we can also add updated apps and firmware updates directly to the hearing aids for a better tomorrow.

For more information about Widex, visit www.widexpro.com or the Widex Partner Page on AudiologyOnline.