Carolyn Smaka: Hi Rodney – I'm looking forward to working with you in your new role at Widex. Can you tell me about your background?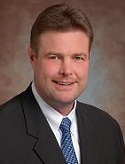 Rodney Schutt: Thanks Carolyn, I would be glad to. I have been in healthcare for 27 years. Most recently within the hearing healthcare industry, I was at Unitron for 4 years as President. Prior to Unitron I was with General Electric Healthcare for 18+ years; Smith & Nephew Orthopedics; Luminetx, a privately held biotech company; and Aspyra, a publicly traded EMR company.
Moving to Widex is a great opportunity to help an already great company. Widex is very well-respected in the industry and I am really excited to be part of this team.

Carolyn: What do you see are Widex's strengths?
Rodney: As many in this business already have realized, from a distance, I have seen Widex for superior technology, as well as audiological excellence and expertise. Widex invests in research and publishes clinical evidence in white papers, case studies, and in peer-reviewed publications. Widex also focuses on clinical efficacy and outcome data to ensure technology and innovations offer significant benefits for people with hearing loss.
However, I would add that in the short time I've been with Widex as President, I have seen the real strength of this company is its people. Great companies are built by great people and Widex USA has a wonderful foundation to build upon.

Widex has been around for more than 60 years and is a family-owned company. It has had great success globally. Now, this incredible company has a new global CEO, Jorgen Jensen, and we are looking forward to moving as a company to the next level as a major global player. That means looking at the business holistically, standardizing our processes across the world, and developing the same common language in how we communicate with our customers. It is a very exciting time to be here.
Carolyn: Rodney, what is your opinion of some of the current challenges to professionals such as online hearing sales and the proliferation of over-the-counter devices targeted toward our patients with hearing loss?
Rodney: You will often hear me say the only thing that is constant is change. Although there are a lot of things that appear to change in the industry, a lot of things also remain the same. I am a firm believer of the way manufacturers should deliver product into the industry. We sell and service directly to hearing care professionals. Having a professional involved from the hearing evaluation through the whole process of being fit with hearing aids is clearly the best approach for patients. I do not believe that over-the-counter devices or Internet sales have had a significant impact on the industry. The majority of patients in healthcare put their trust and confidence in a professional, whether it is for hearing aids, or for diagnostics, imaging, orthopedics or other health needs.
Will there be continued change and challenges in the hearing industry? I am sure there will be, but when you are talking about quality hearing healthcare, the hearing care professional cannot be taken out of the equation. The opportunity for independent hearing care professionals lies in continuing to provide the highest level of care and service to patients and to deliver positive outcomes.
Carolyn: You mentioned technology as one of Widex's strengths. Give us some of the highlights from the Widex portfolio.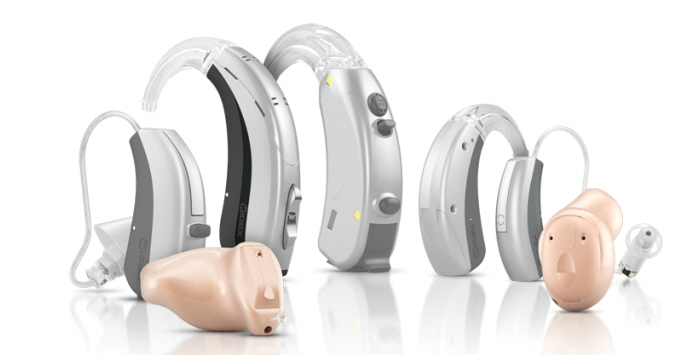 The Widex DREAM product family.
Rodney: Widex's latest entry into the market is our DREAM™ family, available in four performance levels from the DREAM440 to the DREAM110. Driven by the new and ground-breaking technological platform TRUE ISP, the DREAM series sets a new standard in hearing aid performance. It also offers improvements to some of our most valued signature features with the new COMPASS™ GPS fitting software. We have also just introduced the new Widex wireless CROS solution for single sided deafness (SSD). The Widex wireless CROS can be fit with any DREAM hearing aid, and can be configured as a Bi-CROS as well. We are very proud to have a new leading-edge product to help patients with this type of hearing loss. Our Zen tinnitus solution is available across technology levels and is a very unique and effective solution for tinnitus management.
To support our technology, we have an outstanding group of professional education audiologists who are truly the best in the industry. We have online training and CEU courses available through AudiologyOnline, and we continue to invest in practice development solutions to help our customers enhance and grow their businesses.
Carolyn: Thanks, Rodney. It's been great catching up with you. Best wishes in your new role at Widex.
Rodney: Thank you, Carolyn, it's been a pleasure.
For more information about Widex, visit www.widexpro.com or the Widex Expo Page on AudiologyOnline.