AudiologyOnline: Tell us about Oticon's decision to commission a Harris Poll on the Woodstock Generation?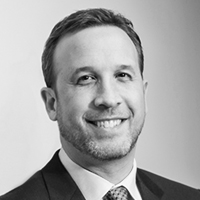 Gary Rosenblum: The 50th anniversary of Woodstock gave us another powerful news hook that we believed would resonate with a group of consumers who could benefit from hearing health awareness and timely reminders about the value of hearing care and hearing solutions.
To ensure we had survey results ready in time for the media build around the August anniversary date for Woodstock, the survey was conducted online within the U.S. by The Harris Poll between June 5 and June 12, 2019. Approximately 1,006 U.S. adults age 65-80 ("Woodstock Generation") including 437 older adults with hearing loss were surveyed. Data were statistically weighted where necessary by age, sex, education, race/ethnicity, region, income, household size, marital status, and employment status to bring them into line with their actual proportions in the population.
AudiologyOnline: Why did Oticon choose Woodstock's 50th anniversary as the timing for the event?
Gary Rosenblum: We recognized a unique opportunity to tap into consumer and media excitement around the 50th anniversary of Woodstock to promote hearing health messages that would appeal not only to Woodstock Generation adults but to people of all ages, especially music lovers. We wanted to demonstrate the far-reaching consequences of loud music listening on hearing health.
Fifty years ago, many people believed that turning up the volume and seeking out concerts with the biggest speakers contributed to music enjoyment. Today, we know the long-term effects of noise on hearing health and the importance of protecting hearing to maintain not only the ability to enjoy music and conversation but overall quality of life. Reminding all consumers, and especially young people, about protecting hearing health allowed us to expand an already newsworthy topic – hearing loss and the Woodstock Generation – to a broader consumer audience. It was a win-win for Oticon, and for the consumers we reached with these important hearing health messages.
AudiologyOnline: What were the key survey findings?
Gary Rosenblum: The Harris Poll survey questioned the Woodstock Generation about their listening habits in their youth and their ability to hear and enjoy music now. The survey found that 47% of the Woodstock Generation who listened to loud or very loud music when they were in their teens and 20s now report hearing loss. As a result, many of the Woodstock Generation (41%) say they are unable to enjoy music as they once did. The negative impact of hearing loss on their ability to participate in social activities/gatherings, at least a little, was reported by 41% of those adults with hearing loss, and 38% say their hearing loss affects relationships with family or friends, at least a little. Approximately 52% state that, at least sometimes, they have difficulty understanding what is being said in loud environments like busy restaurants.
AudiologyOnline: What types of support did you provide to hearing care professionals around the Woodstock survey?
Gary Rosenblum: One key survey finding provided an opportunity to communicate a powerful call-to-action about hearing healthcare. The study found that many members of the Woodstock Generation have not taken steps to address their hearing loss. The majority of these adults (70%) have never seen a hearing care professional specifically about their hearing. Only around one in 10 (12%) have used hearing aids either currently or in the past.
That fact, and many others revealed in The Harris Poll survey, are at the core of our nationwide media blitz to alert adults and young people to the importance of hearing health for maintaining life-long quality of life. We've launched a targeted media campaign that includes media interviews by Oticon audiologists and a network of hearing care professionals in local markets, press releases, social posts and a colorful Infographic (www.oticon.com/woodstock). All are designed to drive home the risks of noise and age-related hearing loss and the need for regular hearing health checks.
AudiologyOnline: What do you see as the benefits for hearing care professionals who take advantage of news events to promote hearing awareness and hearing care?
Gary Rosenblum: At a recent Oticon conference, one of our expert presenters recommended "newsjacking" - taking advantage of the day's biggest news stories to draw attention to your own messages. Unexpected connections, like an iconic music festival and hearing loss, help to capture the imagination of the media and can empower hearing care professionals to reach consumers in their hometown markets with messages that educate and motivate.
The Woodstock Generation survey is just one example of the support we provide to empower our professional partners to communicate their distinctive practice brand in a way that adds value and generates patient loyalty and enables them to become the "provider of choice" in their marketplace.
AudiologyOnline: Where can hearing care professionals learn more about Oticon's business support for practices?
Gary Rosenblum: Oticon offers a variety of programs and strategic partnerships to help hearing care professionals invest more in their practice to reinforce success for today and tomorrow. These resources can maximize daily operations, improve patient outcomes, help professionals stay current with educational resources, and enable them to assist more patients and improve their quality of life. We encourage practitioners to visit https://www.oticon.com/professionals/business-support-services to learn more about all of Oticon's Business Support Services.