SOMERSET, NJ March 25– The 2019 OticonNext Conference lived up to its title -- "Breaking the Rules. Again." – introducing more than 800 leading US hearing care professionals to the groundbreaking technologies and new learning that will expand the boundaries of hearing healthcare today and create almost limitless possibilities for hearing healthcare in the future. The two-day knowledge-sharing conference offered two learning tracks with dedicated expert presentations and workshops focused on the challenges and opportunities of hearing care professionals in general practice, and those who serve the unique needs of pediatric patients and their families.
Conference participants were introduced to Oticon Opn S™, a new hearing solution that empowers people with hearing loss to experience speech understanding in difficult listening situations at the level of people with normal hearing.* Oticon also previewed a new dedicated pediatric hearing aid family, Oticon Opn Play™, that breaks the restrictions of traditional directional and omni directional technology to give children the freedom to choose who and what they want to listen to.
"OticonNext allowed us to explore the factors that will influence the hearing healthcare choices consumers make today and in the future, and the next-generation technologies that will equip hearing care professionals to meet those expectations," said Oticon President Gary Rosenblum. "With both Oticon Opn S and Opn Play, we push traditional boundaries to empower hearing care professionals to deliver choices that drive unprecedented patient success and satisfaction."
Throughout the weekend conference, presentations by keynote speakers and interactive workshops zeroed in on the topics of critical importance to the success of hearing care practices today. More than 20 expert presentations and workshops gave participants access to the newest research and advances in audiology, strategies to improve the patient experience and practical guidance on practice marketing.
Two keynote speakers provided insight and inspiration designed to support hearing care professionals in their professional and personal endeavors. Dr. Neal Barnard, President of the Physicians Committee for Responsible Medicine, discussed his research on the effects of diet on health and the power of nutrition to impact overall well-being, including hearing health. Liz Murray, author of New York Times bestseller, "Breaking Night," shared her story of determination, from growing up homeless to attending Harvard University, to underscore the role of motivation and the ways that the efforts of one person can make a life-changing difference.
"Knowledge-sharing events, like OticonNext are just one of the ways that Oticon can provide the support hearing care professionals need now to drive patient and practice success," said Rosenblum. "Through our Oticon Business Support Services and the ongoing support of our knowledgeable and experienced Account Managers, we are committed to providing the best business support program in the industry."
For more information on Oticon's professional development and business support services, visit https://www.oticon.com/professionals/business-support-services. Learn more about Oticon Opn S™ and Oticon Opn Play™ at www.oticon.com/opn-s and www.oticon.com/opn-play.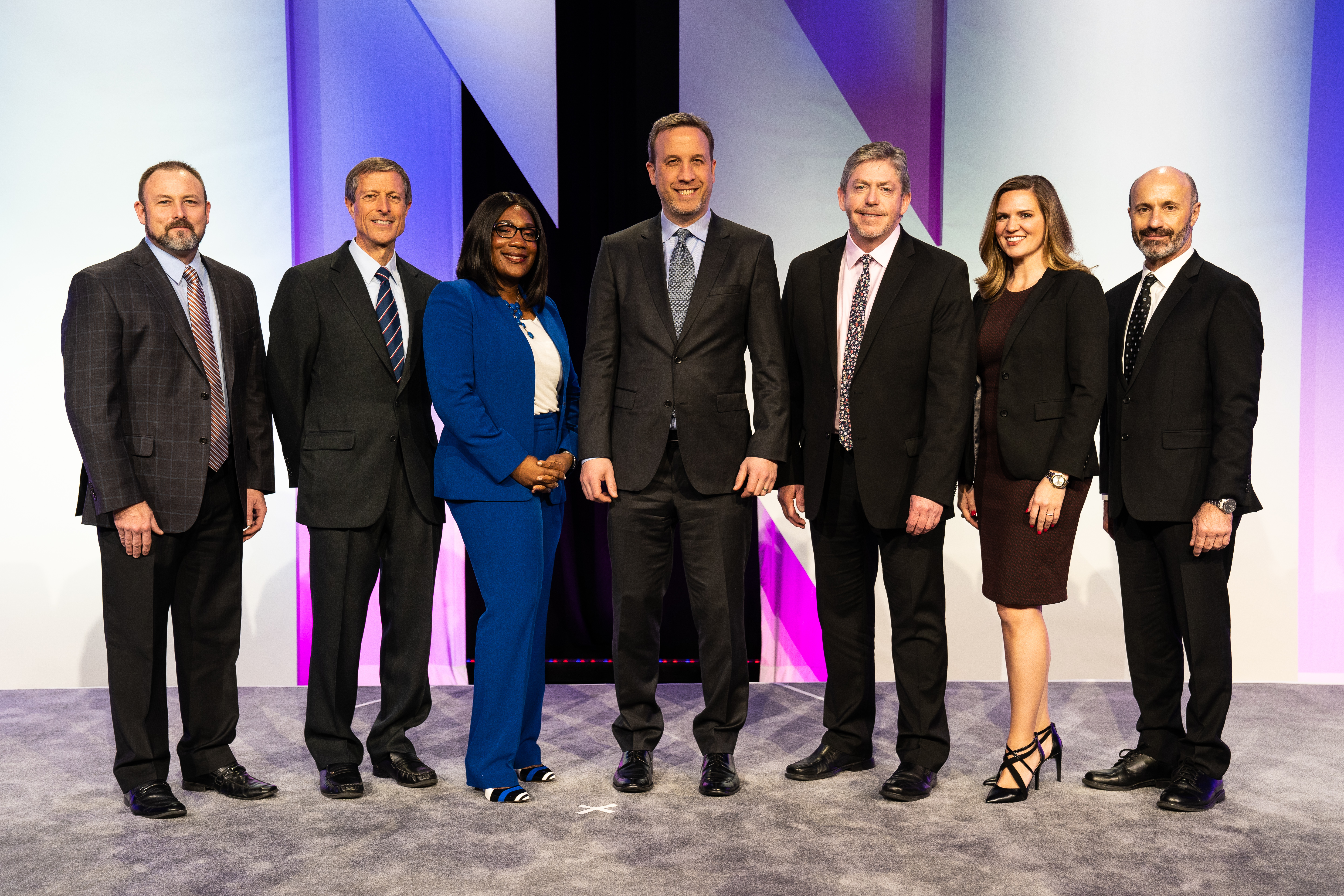 (L-R) Michael Irby, National Sales Director, Oticon, Inc.; Dr. Neal Barnard, President of the Physicians Committee for Responsible Medicine; Sheena Oliver, AuD, Vice President of Marketing, Oticon, Inc.; Gary Rosenblum, President, Oticon, Inc.; Candance Depp, AuD, Manager of Sales Excellence and Customer Service Training, Oticon, Inc.; Douglas Beck, AuD, Director of Academic Services, Oticon, Inc.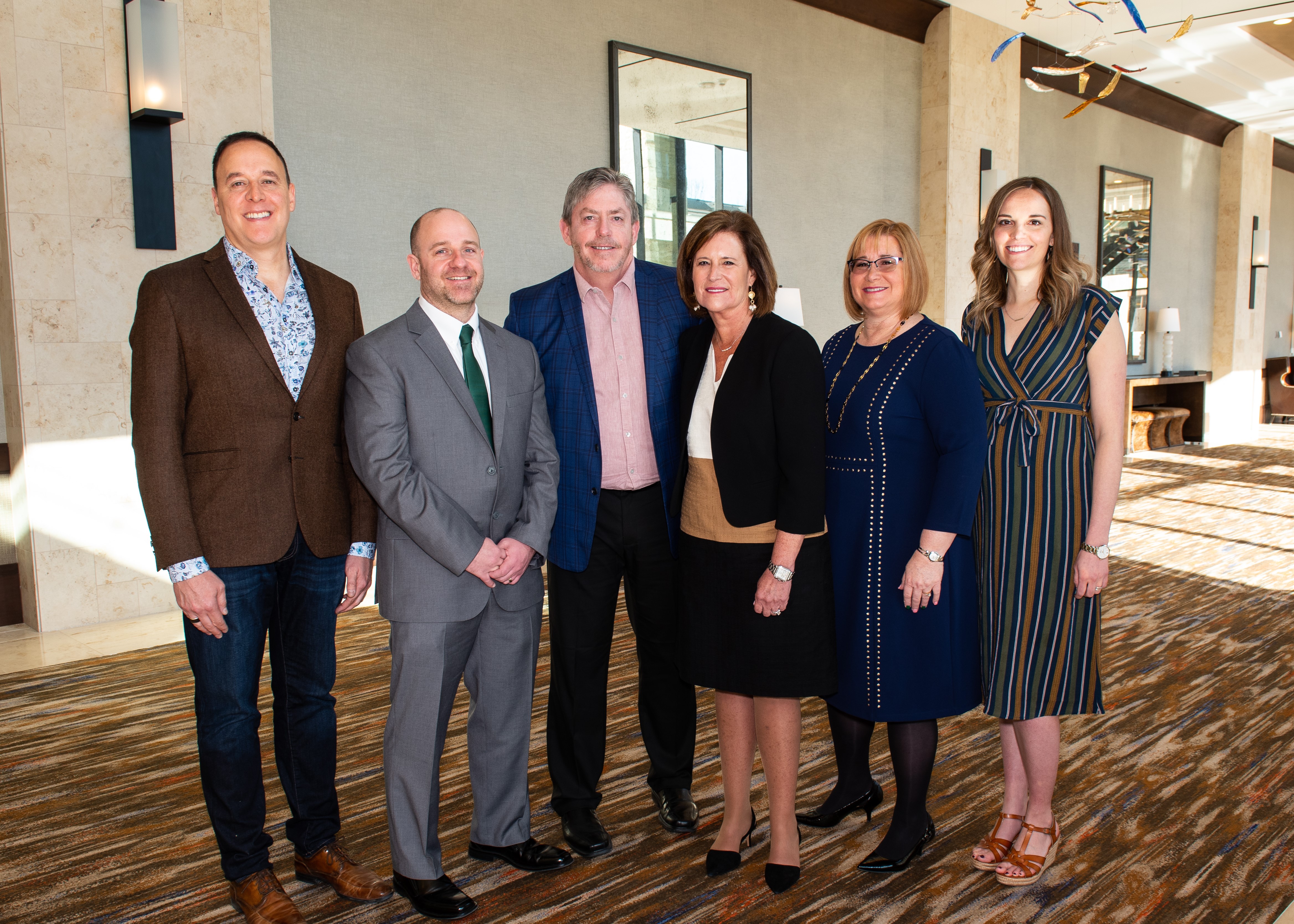 (L-R) Dave Gordey, PhD, Director of Clinical Research and Professional Relations, Centre for Applied Audiology Research; Tommy Evans, AuD,Pediatric Audiologist, Cincinnati Children's Medical Center; Don Schum, PhD, Vice President of Audiology, Oticon, Inc.; Laura Shiplett, AuD, Director, Oticon Pediatrics; Maureen Doty Tomasula, AuD, Senior Product and Marketing Manager, Oticon Pediatrics; and Hilary Davis, AuD, Research and Clinical Pediatric Audiologist, Vanderbilt Medical Center.​
*Juul Jensen 2018, Oticon Whitepaper