Vote for the Leader of the Year 2018
Anders Hedegaard, CEO of GN Hearing, is one of five leaders competing for Denmark's most prestigious leadership award, "Leader of the Year 2018." The winner will be announced on November 21 at the Leadership Day Conference in Copenhagen.
Previous winners of the prestigious "Leader of the Year" award include Nils Smedegaard-Andersen from Maersk, Jørgen Vig Knudstorp of LEGO, Bodil Nyboe Andersen, Johan Bülow and last year's winner, CEO Niels Buus of GomSpace.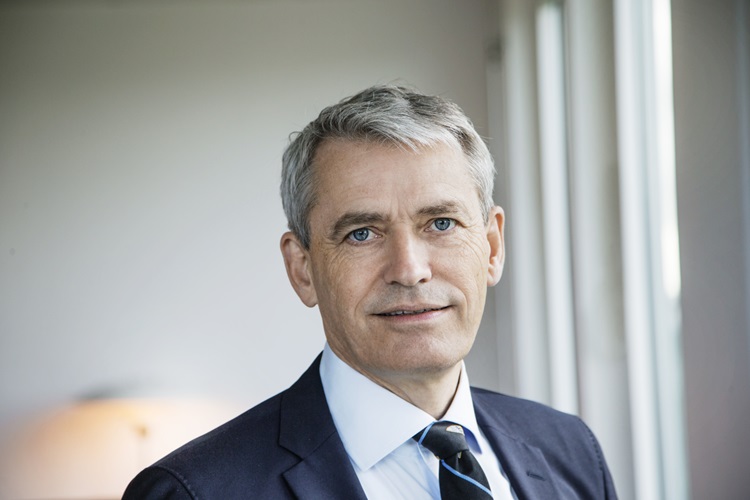 AudiologyOnline: What does it mean for you to have been nominated as the leader of the year?
Anders Hedegaard: It is a significant recognition when looking at the talented leaders that have been nominated over the years, but first and foremost, this is a great recognition of the entire GN organization and the amazing journey that we have been on the recent years of innovation, growth and our technological partnerships with first Apple and now Google.

AudiologyOnline: Why do you think you have been nominated?
Anders Hedegaard: GN Hearing is participating in what must be one of the most competitive industries globally. Our competitors have many different strategies and we respect that. But we have proven year after year that our strategy with a deeply dedicated focus on innovation has been instrumental. We have great respect for all our competitors, but I am proud that with hard work, GN has earned a strong technological position, even though our competitors are a lot bigger than us. We are living proof of the power of the story of David and Goliath.

AudiologyOnline: Does management in a med-tech company differ from management in other industries?
Anders Hedegaard: I have had the honor of working in strong companies like Bavarian Nordic and Novo Nordisk earlier in my career. A difference is that in pharma, product development is up to 10-15 years. It is only 2-3 years in the hearing aid industry, which requires a strong focus on agility and focus, but the basic conditions are the same. We are here to create better quality of life for patients and users all over the world. This purpose is important to relate to. To me, it inspires great motivation and may be the biggest difference to so many other industries.
You can vote for Anders Hedergaard, here.