Scholarship created to support Black students pursuing a career in audiology at a Historically Black College or University.
Bloomington, Minn. – Sept. 30, 2021 – GN Hearing, the global leader in hearing aid innovation, today announced that Shamine Alves and Darchayla Lewis have been named the first recipients of the GN Hearing Scholarship. Both are seniors pursuing degrees at Hampton University in Virginia in the Communicative Sciences and Disorders program. They each will receive $10,000 ($5,000 per semester) for the 2021/2022 academic year.
Darchayla Lewis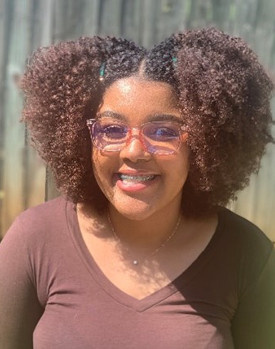 The GN Hearing Scholarship was established in 2021 as the first community educational initiative championed by Black@GN. The goal is to help increase the number of Black audiologists within the field by supporting motivated, leadership-minded college students who are committed to honoring the legacy of African American and Black achievement within their schools and communities.
GN funded the scholarship by donating $5 for every ReSound ONE, Beltone Imagine and Audigy AGX hearing aid sold this past February, Black History Month.
In addition to the scholarship, GN and ReSound donated ReSound ONE hearing aids, M&RIE receivers, Noahlink Wireless and additional supplies and materials to ensure students are learning with the most recent state-of-the art technology.