New sales leadership position will play key role in launching ZPower rechargeable solutions to Hearing Care, Wearable, and Hearables markets worldwide.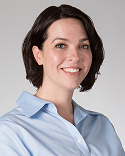 CAMARILLO, CA – January 21, 2015 – ZPower, the first developer of rechargeable silver-zinc batteries for hearing aids, has appointed Sara Sable-Antry as its Vice President of Sales. Ms. Sable-Antry comes to ZPower with a deep background in business development and hearing healthcare. For the past 16 years, Ms. Sable-Antry has worked in hearing care in multiple roles, including licensed hearing care provider, manufacturer sales representative and business consultant.
ZPower develops and manufactures silver-zinc batteries that power the company's new rechargeable solution for hearing instruments. As VP of Sales, Ms. Sable-Antry will take a lead role in launching ZPower's rechargeable solution during 2015 to hearing care providers worldwide.
"As we seek to evolve the hearing care industry from disposable to rechargeable, recyclable batteries, we need someone with Sara's drive and deep knowledge of hearing healthcare as well as her extensive business background." said Dr. Ross E. Dueber, President and CEO at ZPower. "She has the rare combination of business and hearing-specific acumen to propel us forward during this exciting time in our company's history. We're thrilled to have her join the ZPower team."
Most recently, Ms. Sable-Antry was the Northeast Regional Sales Manager for Siemens Hearing Instruments, Inc., based in Piscataway, NJ. She was promoted to that position from Senior Manager of Siemen's Customer Loyalty Program. As owner of Tri-State Audiology and co-owner of Menendez Audiology, she grew both businesses from $150,000 in fiscal year one to over $1M by the end of fiscal year six.
Ms. Sable-Antry served as an adjunct professor at West Virginia University where she taught Audiology Practice Management within the Doctorate of Audiology department and at Franciscan University where she taught Marketing and Advertising courses. She graduated from The Ohio State University with a Bachelor's degree in Speech and Hearing Sciences and received her Masters of Business Administration from Otterbein College.
About ZPower, LLC
ZPower is a leader in the development of rechargeable, silver-zinc batteries for microbattery applications whose headquarters and manufacturing facility is in Camarillo, Calif. The company provides a total solution for hearing instrument manufacturers which includes advanced silver-zinc battery technology and charger design support. The ZPower solution simplifies new product development and speeds time-to-market. For end users, ZPower batteries deliver unmatched performance, improved user experience and are better for the environment. For more information, visit www.zpowerbattery.com or the ZPower Expo Page on AudiologyOnline.