Audiology Systems strengthens southeast coverage with the addition of industry veterans.
Schaumburg, IL - June 15, 2016 – Audiology Systems, a national partnership of industry professionals, audiologists and local audiology and vestibular instrument experts, announced the expansion of its local team in the Southeastern United States. Tim, Mike and Kevin Deshler join as Account Executives. They will work closely with Regional Sales Director Ron Taylor to represent Audiology Systems in the southeast.
Lee Deshler, Tim and Mike's father, founded Tele-Acoustics in 1972 as Florida's first on-site service and calibration provider for hearing diagnostic and vestibular instrumentation. Lee had been working with acoustics during the early days of manned space flight at Cape Canaveral, Florida. His knowledge and expertise allowed him to calibrate audiometers on-site instead of shipping them back to the factory. It quickly became apparent to Lee that by providing on-site service, his customers experienced less downtime, and therefore able to provide better patient care.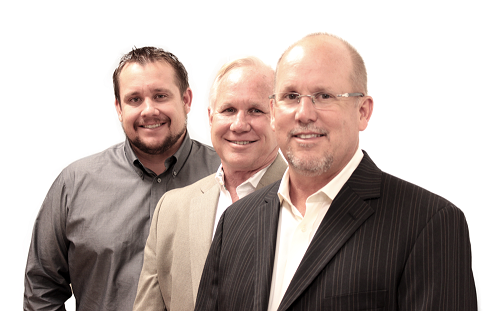 Pictured from left to right are Kevin, Tim, and Mike Deshler.
According to Tim Deshler, "We are thrilled to be part of the Audiology Systems team. The manufacturers Audiology Systems represents are some of the very first manufacturers that Lee Deshler worked with in the early 1970s." He adds, "For four decades, Tele-Acoustics has provided hearing and vestibular diagnostic solutions from the world's most respected manufacturers. We are proud to inform you that this tradition continues with the Deshler family joining the Audiology Systems team. We will continue to support and promote the best solutions for your practice." Along with the Deshlers, Karen Gibson and Rich Truncale also join Audiology Systems as Inside Sales and Customer Service representative and Service Technician, respectively.
"I am very pleased to welcome the Deshlers to our southeast team. Tim, Mike, and Kevin collectively bring more than 70 years of experience in the hearing health care industry," said Ron Taylor. "Most importantly, they share our commitment to consultative selling. They have the mindset needed to support our customers locally - and deliver consistency nationally – so we can continue to provide customer care that exceeds expectations." For more information, visit audiologysystems.com or call 855.283.7978.
About Audiology Systems
Audiology Systems is the official U.S. distributor of Otometrics products: MADSEN®, AURICAL®, ICS® and GENIE™ sound rooms. Audiology Systems was founded with a clear vision: to elevate customer care through increased professionalism, consultative dialogue and accessibility to customers. To learn more, visit www.audiologysystems.com or the Otometrics / Audiology Systems Expo Page on AudiologyOnline for more information.