CAMARILLO, CA – March 18, 2015 – ZPower, the first developer of rechargeable, silver-zinc batteries for hearing aids, will lead a presentation that builds a compelling case for the many advantages of rechargeable power for hearing aid wearers. With a ZPower rechargeable solution, the average patient with wireless binaural devices uses just two batteries per year, as opposed to 150 to 200 traditional disposable batteries per year.
ZPower's presentation will provide details of an innovative approach to delivering rechargeable power and will be delivered during the AudiologyNOW! Conference, being held from March 25-28 at the Henry B.Gonzalez Convention Center in San Antonio, TX. The presentation, titled "Rechargeable Solutions: New Advances in Rechargeable Technology" will occur as part of the "Amplification and Assistive Devices" Track on March 27th in room 216 from 4:30-5:30pm.
Dr. Barry A. Freeman, Vice President of Business Development for ZPower, and Troy Renken, VP of Product Planning and Electronics for ZPower will lead the presentation. Among topics to be discussed include the benefits of rechargeable solutions for patients, audiologists and the environment.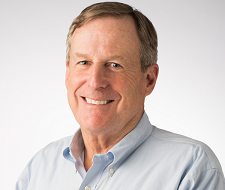 Dr. Barry Freeman, Vice President of Business Development for ZPower.
"Audiologists who attend the session will walk away with a greater understanding of the value of rechargeable technology and will learn about a method of easily converting new and existing hearing aids to make them rechargeable for those with hearing loss today," said Dr. Freeman. "We'll discuss the electroacoustics of hearing aids powered by traditional disposable zinc-air batteries versus those powered by silver-zinc rechargeable batteries, and the environmental advantages of the fully recyclable silver-zinc rechargeable battery." Today, it is estimated that 1.5 billion zinc-air hearing aid batteries are dropped into landfills each year. In contrast, ZPower silver-zinc batteries are fully recyclable.
Troy Renken, VP of Product Planning and Electronics for ZPower.
The ability to recharge hearing aids and its impact on the daily lives of those with hearing loss is another integral part of this presentation. "Disposable hearing aid batteries are small, used by people with varying levels of dexterity, often run out of power in the middle of the day, and can require frequent changing," explained Dr. Freeman.
A recent MarkeTrak 9 study ranked the most compelling features sought by non-owners for hearing aids. "A rechargeable hearing aid" and "rechargeable batteries for hearing aids" ranked #2 and #4 on the wish list – which points to the high demand for a rechargeable solution for hearing aids.
ZPower silver-zinc battery chemistry offers the highest performance of any rechargeable microbattery on the market, delivering nearly twice the energy of standard rechargeable batteries used in hearing aids. ZPower batteries provide enough energy from one charge for a full day of use - even with wireless and streaming products.
AudiologyNOW! is presented by the American Academy of Audiology - the world's largest professional organization of audiologists. The membership of more than 12,000 is dedicated to providing quality hearing care services through professional development, education, research, and increased public awareness of hearing and balance disorders.
Hearing care providers can meet with ZPower at the AudiologyNOW! Conference in Booth #252.
About ZPower, LLC
ZPower is a leader in the development of rechargeable, silver-zinc batteries for microbattery applications whose headquarters and manufacturing facility is in Camarillo, Calif. The company provides a total solution for hearing instrument manufacturers which includes advanced silver-zinc battery technology and charger design support. The ZPower solution simplifies new product development and speeds time-to-market. For end users, ZPower batteries deliver unmatched performance, improved user experience and are better for the environment. For more information, visit www.zpowerbattery.com or the ZPower Expo Page on AudiologyOnline.