Idaho Falls, ID
Full Time
Posted: November 19th, 2023
Position

Summary:
HearingLife is a part of the Demant Group, a world-leading hearing healthcare group that offers solutions and services to help people with hearing loss connect with the world around them. With over 600 locations across the United States – HearingLife's vision is to make a life-changing difference for people with hearing loss. Our innovative technologies and know-how help improve people's health and hearing. We create life-changing differences through hearing health.
The Hearing Care Provider acts in accordance with required industry and state professional licensing standards and local practice scope and is responsible for growing and maintaining the practice. This includes achieving all financial goals as well as offering best in class modern hearing healthcare assessment and treatment. The Hearing Care Provider is responsible for creating an exceptional Patient journey through Patient care and appropriate treatment options.
Hearing Care Provider Purpose

Statement:
To help more people hear better by providing clinical expertise to diagnose and treat hearing loss while ensuring a positive patient experience
Essential Job

Functions:
Ability to operate audiometric equipment and to interpret the

results.

Provide quality care and aftercare of dispensing services such as hearing tests, hearing aid fittings, educate and train hearing aid users of best practices.

Perform checks on hearing aids and other amplification devices including but not limited to troubleshooting, conducting repairs to hearing aids, earmolds and cleaning of hearing aids.

Support HearingLife's Vision to "Help more people hear better" by continuously executing the basics - building a rapport with patients through touchpoints, third party referrals, and wellness

events.

Achieves growth with a strong mindset to drive sales and key business metrics while focusing on providing quality patient care.

Exhibits friendly and courteous behavior in all Patient interactions. Continuously builds rapport and develops the relationship with the Patient.

Drive clinical excellence by providing exceptional Patient care by leveraging HearingLife's product portfolio to meet Patient needs.

Continuously develop a relationship with local community leaders by representing HearingLife as an advocate to making a life changing difference.

Ensure clinic inventory meets a sustainable level to drive business including accurate recordkeeping of inventory.

Become a subject-matter expert with "All The Right Things" model specifically the Professional Sales Presentation as part of Patient journey which includes conducting hearing demo, live speech testing and continuous communication with "Tested Not Treated" (TNT) Patients.
Drive Patient satisfaction by taking initiative, lead Team Members to increase proficiency including but not limited to daily clinic huddles, maximize active schedule management, confirmation calls, and 3rd party referrals.
Adhere to "Tested Not Treated" (TNT) process by developing a multi-step plan to build trust and commitment with Patients while focusing on providing quality Patient care including but not limited to listening & understanding Patient needs, educate Patient on the value and benefit of life hearing aids, call TNT Patient within a 24 hour window to check-in, and schedule an

appointment.

Support Telehealth initiatives (Remote Care) to expand Patient care and product portfolio including but not limited conducting hearing tests, coach and educate Patients on hearing aid

devices.

Ensure timely compliance of Patient outcome notes in company approved Patient record

database.

Promote and adhere to HearingLife's Core Values while executing the basics – We create trust, We are team players, We apply a can-do attitude, We create innovative solutions.
Licensing

Requirements:
Maintain an active Hearing Aid Dispensing License in accordance with state

requirements.

Maintain continuing education requirements based on state

requirements.
Qualifications:
A minimum of two years of professional experience; previous experience in selling hearing aids in an Audiology/dispensing practice. In lieu of two years of experience, demonstrated previous experience or training or equivalent combination of education and experience.

Continue to develop professionally by staying current with latest updates, attending continuing education opportunities, following professional publications.

Exceptional critical thinking skills to analyze Patient's

situation.

Excellent interpersonal skills to engage and motivate Patients and third

parties.

Skill in handling sensitive matters and Patients with tact, courtesy, and

discretion.

Demonstrated ability to manage multiple tasks efficiently, including determining priorities, organizing work, and working independently in a fast-paced environment.

Ability to communicate test results and interpret and propose treatment in a manner easily understood by Patients.

Technically savvy with computer and systems including intermediate knowledge of MS Office Suite specifically word and excel.
Key Job

Competencies:
Compassion

Interpersonal

Skills

Results

Driven

Critical-thinking

skills

Leadership

Teamwork
Occupation Classification Requirements:
Please check the box above if you meet this job's requirements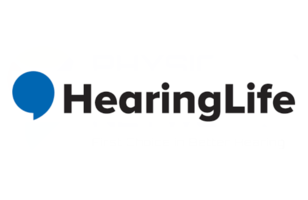 Contact
Jim Bradbury
HearingLife
Phone:

Pref

3854673074
ID: 361194
---