Carolyn Smaka: I'm speaking with Angela Pelosi, Head of Pediatrics, Phonak HQ in Switzerland, and Hans Mülder, Director Marketing Communications at Phonak HQ.
Angela, what was the impetus behind the launch of Phonak Sky Q?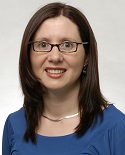 Angela Pelosi: Phonak Sky Q is part of our pediatric solution. It is a dedicated pediatric product line, designed for children right from the start. Children are not simply small adults, and therefore we could not take a hearing aid designed for adults and simply adapt it for children. For children to develop a strong foundation of age-appropriate speech and language, they need higher signal-to-noise ratios, are more dependent on audibility of high frequency sounds, and need better acoustics than adults, with low reverberation times.
We developed Phonak Sky Q to ensure that children would get the best performing hearing solution.
Carolyn: What models and performance levels are available?
Angela: Phonak Sky Q is based on the Phonak Quest platform. Phonak Sky Q combines the audiological performance and benefits of the Quest platform which includes features like Binaural VoiceStream Technology (BVST) and SoundRecover.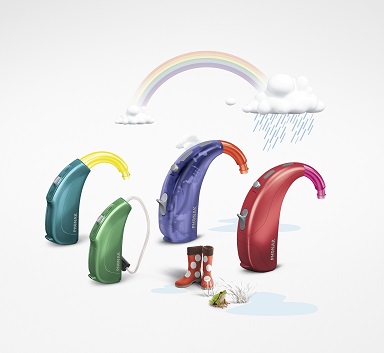 The Phonak Sky Q product line.
It comes in four different models, the Phonak Sky Q-RIC, M13, SP and UP, and is available across three performance levels – the Q 90, 70, and 50. With such a flexible pediatric product, we have made it easier for pediatric audiologists to find the right solution for every child, no matter what their age or level of hearing loss.
Phonak Sky Q products are water, sweat and dust resistant with an IP67 rating. Furthermore, if a Roger design-integrated receiver is attached, the combined solution will still have an IP67.
Phonak Sky Q is offered in an exciting new Mix & Match color palette with 17 housing colors and 6 unique ear hook colors allowing that children can mix and match to create truly personalized hearing solutions. We even have an online tool to help them fine-tune their color selections.
Carolyn: I know tamper resistance is important with younger children. What does Phonak Sky Q offer?
Angela: Every Phonak Sky Q product has dedicated tamperproof mini ear hooks and battery doors. Children need to be children, but we also need to ensure that their solutions are reliable, durable, and resistant to little fingers getting inside the devices.
Carolyn: In addition to the hearing instruments themselves, what else is included in the new Phonak pediatric portfolio?
Angela: Children move around a very diverse range of listening situations, from classrooms to living rooms, playgrounds, parties and more. They typically find themselves in noisier situations than adults, and it's there that they need additional technology to improve signal-to-noise ratios. This is where our Wireless Communication Portfolio comes in.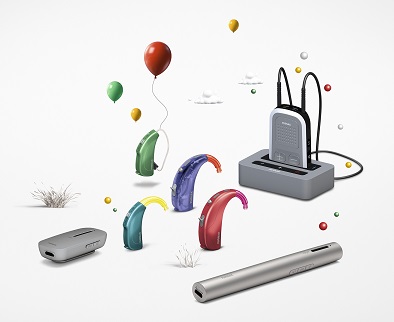 Phonak Sky Q hearing instruments and Roger wireless technology comprise a complete solution for children of all ages.
The best wireless technology available today is Roger. We have different microphones including the Roger inspiro, Roger Clip-On Mic, and the Roger Pen to suit children at different stages of their development. The Roger inspiro is the microphone we recommend for use in the classroom.
The Roger Clip-On Mic is recommended for parents of young children who are using wireless technology at home, such as when the children are listening over distance (e.g. when playing in a playground), at meal times, watching TV, or in the car. The Roger Clip-On Mic has an on/off button and a connect button to wirelessly link to the receiver, and that's it. It is designed to be as simple to use as possible for parents, so they do not need to worry about any complex buttons or switches.
The third microphone is the Roger Pen, which is recommended for older children and teens. The Roger Pen is great for children to use with their cell phones, as it has Bluetooth connectivity built-in as well as all the wonderful proven speech-in-noise performance benefits of Roger. Hans will provide further details in a moment.
In addition, with our new pediatric solutions we offer a wealth of new support tools – including traditional printed materials and new interactive online tools –to ensure children and their families can really get the most out of their technology.
We are also very pleased to introduce our new mascot, Leo, a friendly lion cub who wears hearing instruments and uses Roger technology. He is available as charming plush toy version and will also be featured in upcoming storybooks, available also in an interactive version for the iPAD.
The new Phonak pediatric mascot, Leo, wears hearing instruments and uses Roger technology.
Carolyn: How does Phonak programming software support pediatric fittings?
Angela: For the Target fitting software version 3.2, we looked at the Junior Mode defaults with our pediatric advisory board and considered the latest research evidence to determine which features and functions should be activated for children. As a result we now have four age groups within Junior Mode: 0-3 years, 4-8 years, 9-12 years, and 13-18 years. With one click in the software, pediatric audiologists can now activate exactly the right features for children at different stages of development.
We have also worked closely with National Acoustic Laboratories to incorporat their recommendations concerning which features and functions should be activated for children of those four different age groups when using the NAL formula. So whether a clinician prefers to fit using the DSL or the NAL prescriptive formula, our Junior mode supports them with optimized fittings.
The software also includes a brand new Verification Assistant; a simple four-step wizard-style tool that takes the complexity out of performing verification. It ensures that the hearing aids are programmed accurately to meet prescriptive targets. And finally our new web-based Toolbox resource includes the very latest pediatric fitting information, such as current fitting protocols and full details of the rationale behind Junior Mode's DSL and NAL fitting defaults.
Carolyn: Thank you, Angela. This sounds like a comprehensive pediatric launch.
Angela: Yes, it really is. It really builds on our 40 years of experience in pediatric audiology and the close collaboration of our International Pediatric Advisory Board, which consists of leading pediatric audiologists and researchers around the world – a fantastic resource. We believe we have developed the most complete portfolio of pediatric solutions ever. One that meets the unique needs of children and ensures that their access to speech and language can be continually optimized.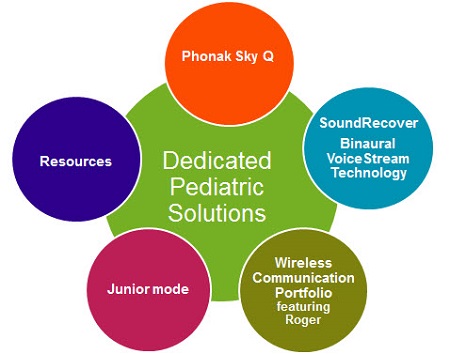 Phonak pediatric solutions.
Carolyn: Hans, can you tell me more about the Roger Pen and its application for older children and adults?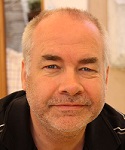 Hans Mülder: The new Roger Pen is a cutting-edge wireless microphone that enables individuals to hear and understand more speech in loud noise and over distance. Its settings automatically adjust to suit the environment based on acoustic scene analysis and its orientation. Wide-band audio Bluetooth for cell phone calls rounds up the long list of features, and these are all packed into an inconspicuous design.
Carolyn: The design is indeed inconspicuous; how did you decide to design this microphone to look like a pen?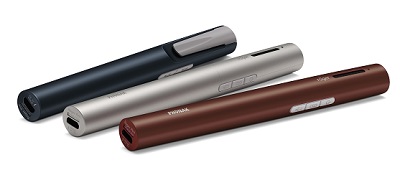 Roger Pen wireless microphone.
Hans: With FM solutions in the past, we found that users were very satisfied with how these allowed them to communicate better in noisy situations and over distance. They really provided a great benefit. However, because of the design of the devices, we didn't see them being used quite as much as you might expect. In short, they often looked like medical devices – which not every customer wants to be seen using.
So although we cannot make wireless microphone solutions invisible, we can make them inconspicuous. With that in mind, we decided to focus our design methodology on a common daily object, in this case the pen. The benefit of this object is that if you place a pen on a table - in a work meeting for example - it won't raise any questions. It will not stand out and it won't need to be explained. We believe this will help end-users accept and easily adapt to the solution and therefore take the most advantage of the amazing benefits it offers.
Carolyn: How does the Roger Pen perform, as compared to other wireless microphones from Phonak?
Hans: Despite its small design, we have managed to take the Roger protocol and leading adaptive behavior of the Roger inspiro teacher microphone, and fit this inside the sleek Roger Pen.
This means the Roger Pen offers proven Roger performance benefits that far surpass those of traditional and even our own Dynamic FM. When it comes to better speech understanding in noise and also from a distance, we have data collected by Dr. Linda Thibodeaux and Dr. Jace Wolfe that shows speech-in-noise benefits for the Roger inspiro of up to 54% over traditional FM and 35% over Dynamic FM. This data applies to the Roger Pen when it is used in the same manner, about 20cm/7.9 inches from the mouth (for example, using the lapel clip or worn via a cord around the neck).
We have since asked these researchers to run the same speech-in-noise tests with a group of normal hearing people, as well as with cochlear implant (CI) users in the CI-alone condition. These are new data, and they are frankly quite mind-blowing.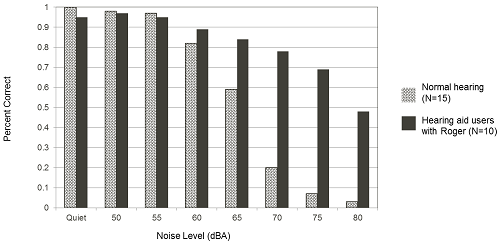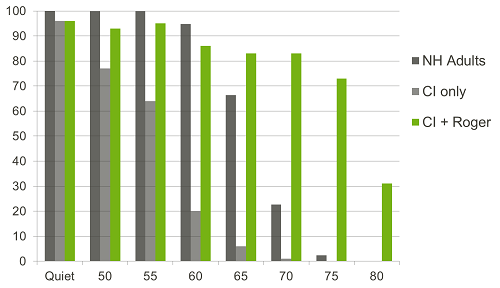 Results of speech-in-noise testing using Roger technology.
In noise of 65 dB and higher at a distance of 17 feet, deaf people with one or two cochlear implants, plus a Roger system, outperform normal hearing adults in the same listening situation. For instance, when noise is 70 dB(A) at a distance of 17 feet, normal hearing persons score 22.7% on the HINT test, while with a CI and Roger the score was about 83%.
The Roger Pen is set, by default, to fully automatic mode – meaning all you need to do is switch it on and it will itself adapt automatically to the listening situation. You can hold it in your hand, for example, at a reception, a party or at a meeting. Or you can place it on a table and it will pick up voices from different directions.
Carolyn: Can you explain the wideband audio Bluetooth?
Hans: The Roger Pen can be used with any Bluetooth-enabled device, the most common use case being the making of a cell phone call. Today's cell phones have a narrow bandwidth of about 3kHz, and hearing over the telephone continues to be a challenge for people with hearing loss.
Wideband audio Bluetooth – so-called HD Voice - is an emerging technology that will provide a bandwidth of 7 kHz. This provides a significant sound quality and listening experience advantage, especially for people with hearing loss. The Roger Pen is the first product in our industry prepared for this new development in cell phone technology.
This wideband technology is quickly spreading, and you can imagine that the increase in bandwidth from 3 kHz to 7 kHz is quite a breakthrough.
Carolyn: Sounds like complex technology, yet the design is so simple. Is the Roger Pen easy to use?
Hans: Yes, simplicity and ease of use were another focus in the product development.
As a wireless microphone, because it's set to Auto mode by default, you just switch it on. That's it. The microphone mode selection - i.e. omnidirectional or directional - plus its gain and noise cancellation settings are all completely automated. Its microphone mode selection is based on two types of input – input to the microphones and input generated by an internal accelerometer that senses changes in movement and orientation in space. For example, the Pen knows when it is lying on a table and not moving, when it is hanging around someone's neck, and what the ambient noise is - which data allows it to automatically select the optimal mode.
If the Roger Pen is dropped accidentally, the accelerometer will detect that the product is in free fall and will automatically mute the microphones. Meaning the listener will not hear a loud bang when the Roger Pen hits the floor. Then when they pick it up, the Roger Pen will continue to work automatically just as before.
Carolyn: Can the Roger Pen be used for watching TV?
Hans: Yes. Every Roger Pen comes with a base station for charging. If connect the base station to your TV, with the TV audio output connected to the base station, then the Pen will serve automatically as your TV link.
Carolyn: Angela and Hans, thanks for your time today in detailing these new solutions. Best wishes for their continued success.
For more information about Phonak, visit the Phonak Expo Page on AudiologyOnline.