AudiologyOnline: Tell me Erin, what is Trek and who is it for?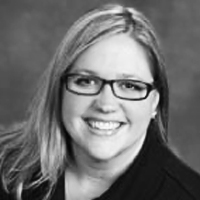 Erin Reichert: Gladly! Trek is the newest product family from Sonic. Trek is a line-up of instruments that are specially designed for users with severe-to-profound hearing losses. They are the most powerful hearing aids built on the Sonic SoundDNA platform. As you can imagine, individuals with greater auditory demands find themselves especially reliant on their hearing aids, and Trek offers our most versatile solution to meet their challenging needs, so they can experience more of everyday life.
AudiologyOnline: How many styles and levels of performances are available with Trek?
Erin Reichert: Trek comes in two BTE styles, the Super Power (SP) with a size 13 battery and the Ultra Power (UP) with a size 675 battery. Both are available in the 80-Advanced and 40-Basic performance levels. Trek offers exceptional versatility and a truly personalized hearing experience with a robust set of features. New Trek80 and Trek40 extend the full range of acoustic performance we offer, adding two vital options to the current line-up of SoundDNA products.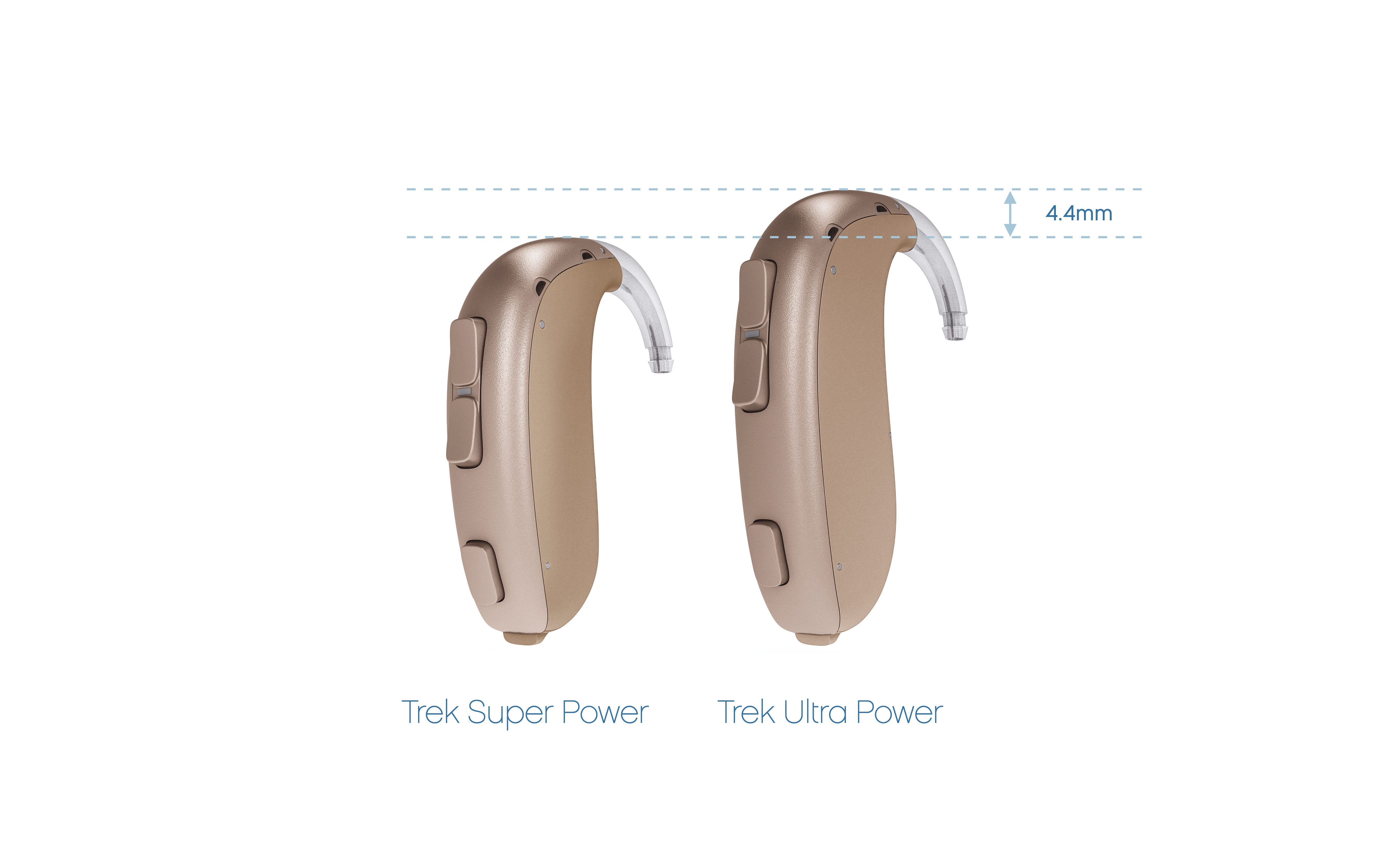 AudiologyOnline: Power hearing aids are vital for many hearing aid users. Just how powerful are they?
Erin Reichert: Extremely powerful. The Trek Ultra Power has Peak MPO of 142 dB SPL and Peak Gain of 83 dB (2 cc). The Trek Super Power has Peak MPO of 139 dB SPL and Peak Gain of 79 dB (2cc). The fitting range on both extends up to 120 dB.
AudiologyOnline: Did you say that Trek hearing aids are built on the SoundDNA platform?
Erin Reichert: Yes, Trek is built on Sonic's revolutionary SoundDNA platform, our most automatic, adaptive and flexible hearing aid technology to date. SoundDNA technologies enable Trek to deliver clear and natural sound in a new way. This intelligent sound processing platform accurately detects environmental changes and optimizes sound so patients can keep up in even the most complex listening environments. With fast performance and innovative features, SoundDNA creates incredibly natural listening experiences for patients.
AudiologyOnline: What other technologies does SoundDNA support?
Erin Reichert: SoundDNA supports Speech Variable Processing (SVP) with SmartCompress, a breakthrough adaptive compression system designed for complex environments. The SoundDNA platform delivers a significant increase in processing capability that enables SVP with SmartCompress to give patients the most optimized amplification of sounds from moment to moment. Available in Trek 80, SmartCompress optimizes amplification in quiet, noise and speech-in-noise settings without the need for a separate environment classification system. By detecting both the short- and long-term SNR in an environment, SmartCompress identifies which signals should and shouldn't be amplified and then instantly adapts the proper gain and compression.
Trek also features our advanced feedback cancellation system, called Adaptive Feedback Canceller Pro (AFC Pro). Feedback is a real concern for these users, and Trek addresses this problem head on with a 2-in-1 system that controls feedback in both stable and changing situations for a reduced risk of feedback.
In addition, Trek includes our frequency lowering technology, called Frequency Transfer. This helps listeners with severe-to-profound high frequency losses access and hear more speech cues by sending high-frequency sounds to a region with better residual hearing.
AudiologyOnline: What about other features important for this population?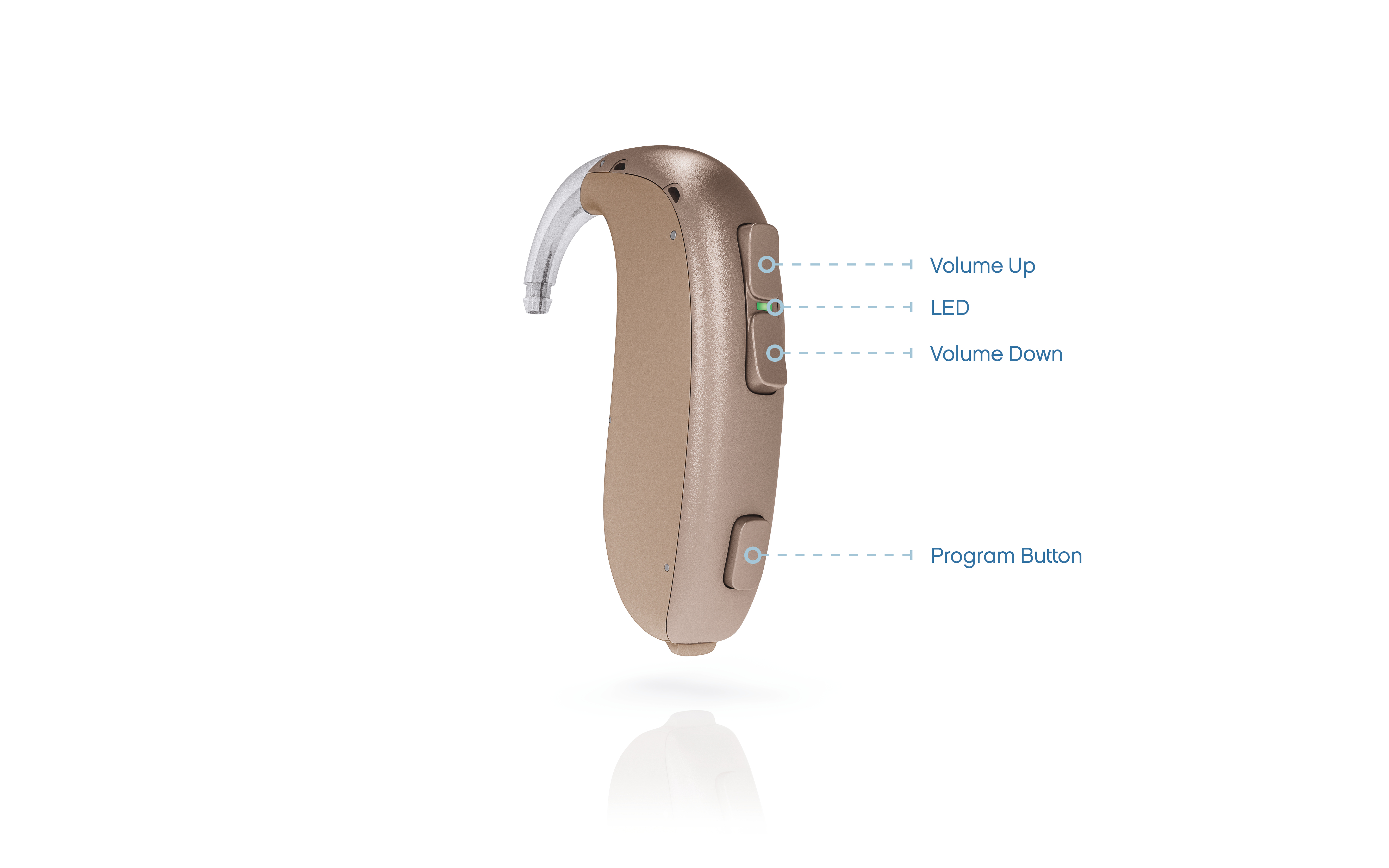 Erin Reichert: There is so much. To start, Trek includes a built-in telecoil and is DAI/FM compatible. It offers a robust IP68-rating, making it very well protected from dust and water. It has double push button controls for Volume and Mute, and a single push button control for Program and Flight mode. A Multicolor LED indicator on the back of the device confirms volume and program changes, useful for caregivers. And speaking of volume changes, Trek includes VC Step Size that allows finer volume adjustments in 1 dB instead of 2.5 dB increments, to help avoid a quick increase in volume for users with a reduced dynamic range.
Audiology Online: Is Trek only for adults?
Erin Reichert: Great question. Trek is designed for both adults and children. We've updated our Pediatric Care Kit, which includes items for both the child and caregiver. I'd also like to mention that the EXPRESSfit® Pro fitting software now includes a bimodal fitting flowchart PDF which gives advice to the hearing care professional on how to fit both cochlear implant and hearing aid technologies together.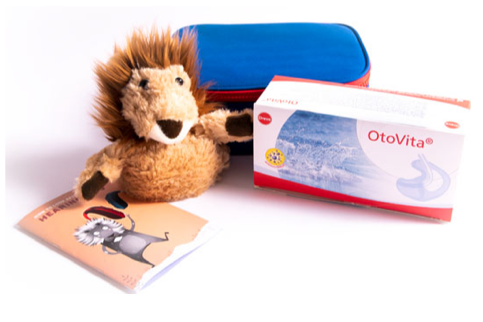 AudiologyOnline: Does Trek offer wireless features?
Erin Reichert: Trek's Dual-Radio System employs 2.4 GHz and NFMI wireless technology, so patients can stream audio directly to their hearing aids via their iPhone® without the need for a go-between intermediary device. It also incorporates Near Field Magnetic Induction (NFMI), providing fast ear-to-ear communication.
The SoundLink 2 App lets users control wireless operations like volume and program changes on an iPhone® or Android™ smartphone. Features include "Find my hearing aid", links to instructions, battery life percentage indicators, and low battery notification. The app includes control for additional personalization and for patients who also experience Tinnitus, advanced Tinnitus SoundSupport in both technology levels. Trek can also connect to smart devices on the Internet of Things (IoT) through the app and the IFTTT (If This Then That) service.
AudiologyOnline: What advantages does SoundClip-A provide to Trek users?
Erin Reichert: SoundClip-A connects Trek hearing aids through Bluetooth® to modern mobile phones and other audio devices. Patients can stream music and phone calls in both ears. SoundClip-A also doubles as a remote/partner microphone. Patients simply hand SoundClip-A to the speaker and enjoy better listening at a distance or in a noisy environment. Plus, this small and practical accessory acts as a remote control to adjust hearing aid volume and program changes.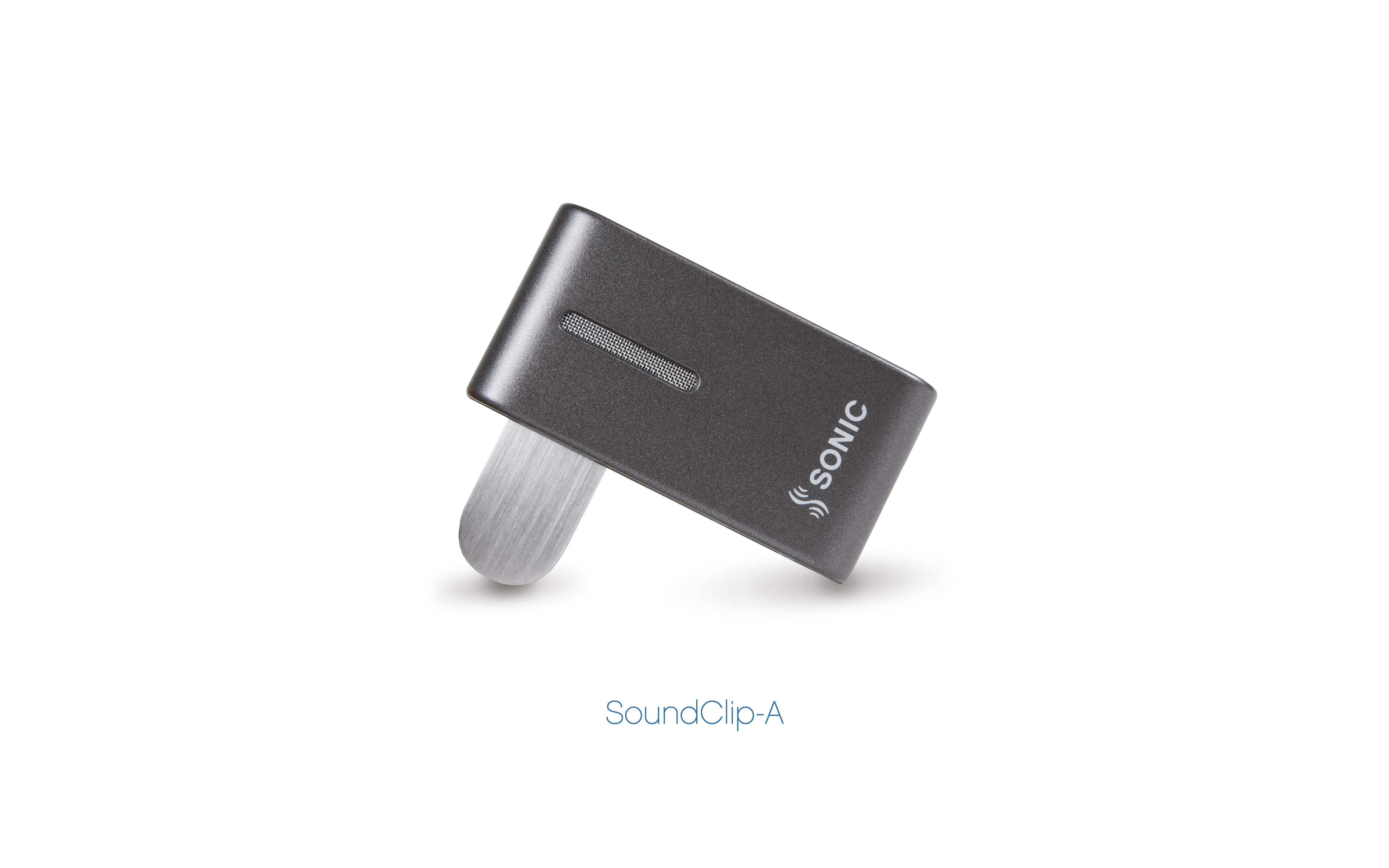 AudiologyOnline: Anything else you'd like hearing care professionals to know about Trek?
Erin Reichert: Like all Sonic hearing aids, new Trek hearing aids are designed purposefully to provide choices that are stylish, attractive and appealing in every way. And, they conform to the Sonic 4S Foundation, to ensure Sound That's Natural, Speech Understanding in Noise, Simplicity in All We Do, and Style that Stands Out.
If you are looking for a Super Power or Ultra Power hearing aid, I encourage you to take my upcoming CEU course (https://www.audiologyonline.com/audiology-ceus/course/trek-experience-more-33665) on AudiologyOnline to learn everything there is to know about Trek. We also have a short, at-a-glance non-CEU course on AudiologyOnline coming up as well (https://www.audiologyonline.com/audiology-ceus/course/sonic-spot-light-series-trek-33668). Or feel free to discover more at www.sonici.com, and contact a Sonic sales representative at 888.423.7834 to schedule a product demonstration today!