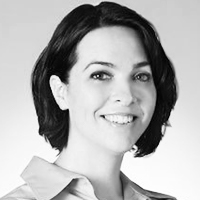 AudiologyOnline: Wow, so many product launches from ZPower last year!
Sara Sable-Antry: Indeed, AudiologyOnline! It was a heck of a year to put it mildly- 2017 has been our most successful year to date. We only launched 1 product in 2016 and then incredibly we launched 8 products in 2017. I am proud to say that ZPower batteries are now being offered by almost every major hearing aid manufacturer.
AudiologyOnline: What do you think was the biggest success you had?
Sara: I think in general it's been creating a technology that is now discussed across all types of markets; hearing, medical and consumer electronics. We hit our stride in the hearing market at AAA of 2017 when we had our own booth plus we were advertised in 5 other booths. The hearing industry is the toughest because we must be integrated into an existing hearing aid product versus a brand-new product developed specifically for our silver-zinc batteries. However, this approach has yielded amazing partnerships with the hearing aid manufacturers, and truly innovative engineering feats.
AudiologyOnline: And what has been your biggest challenge?
Sara: Ironically, it is our success that has caused us our biggest challenge, which is keeping up with product demand. We needed to grow very quickly; we are now running our production lines 24/7, we are building new manufacturing lines, and we have hired a lot of new people - we doubled our number of employees in 2017. We now employ over 300 people at our home office and manufacturing facility in Camarillo, CA.
AudiologyOnline: 2017 was such great year for ZPower– how are you going to be able to top it? What are your plans for 2018?
Sara: In 2018 we plan to bring to market an additional 9 products including our first consumer electronics product. Also, in 2018 we are going to focus on the education of silver-zinc battery technology. Because our technology is so new, the Hearing Care Providers are still learning how to troubleshoot the system, and we have learned that after years of using disposable zinc-air batteries, patients have developed habits to extend battery life that are not ideal for rechargeable silver-zinc batteries. We now are proactively providing education on rechargeable battery best practices. For example, we have a best practices document on our website, we have launched an Ask the Expert program, and we have updated our Instructions for Use (IFU). We are also launching a ZPower Advisory Board of hearing health professionals to help shape the future of rechargeable battery technology. We want to hear directly from our customers on what we are doing well and where we need to improve, both from a product and education stand point.
AudiologyOnline: You have plans to improve your educational offerings but what about the product itself? Do you plan to make any changes or upgrades to the system in 2018?
Sara: Yes, we are constantly reviewing the performance of our system to make it better. So, first we're updating the charging firmware to provide a more definitive experience for the patients versus allowing too much flexibility. Too much flexibility and the firmware can be tricked. As you know, this is an extremely subjective industry so we need a wide range of parameters to meet the patients' needs, but rules to help them operate within.
Also, we are making some improvements to the battery doors to make the battery contacts more robust which will deliver better charging in the field. I assure you, every manufacturer is working very hard with us to create better experiences as we learn more about how the rechargeable system is being used and performs in the real world.
AudiologyOnline: It seems like rechargeability in general is going to remain in the hearing industry. How do you see the continued evolution?
Sara: We'll continue to see more product launches with both silver-zinc and lithium-ion. Many customers have chosen a dual-chemistry approach and we see that as a positive, meaning they offer both types of rechargeable chemistry. There are BTE's, RICs, Customs, and multiple levels of technology. Why not have choice in rechargeability as well? One thing we all agree on is that no two patients are the same and our industry is changing. More choice is better for patients and providers alike.
AudiologyOnline: How are the medical and consumer electronics (CE) industries different than hearing? Any lessons there for us?
Sara: That's an interesting question, especially as the three now intersect. All three are chasing size and packing "more" into "less", meaning the intelligence and processing power. We're seeing this through sensors, two-way communication and increased connectivity to the world. CE products are starting to see how hearing aids are very judicious in their use of power and trying to replicate their process speeds to provide longer wear time. Conversely, hearing aids are seeing the entrance of competitors that are less about enhancing speech and more about enhancing the overall connection a user expects. Streaming music may be more important to users than 48-bands of speech recognition in a noisy environment. How long have the hearing aid manufacturers chased the holy grail of signal to noise ratio? That is not a concept in the CE world and it will be interesting to see if CE adopts Hearing verbiage or if Hearing starts to look at other standards to pursue.
Regarding battery preference, lithium-based batteries are almost 30 years old. There is still a lot of lithium innovation occurring but it is also more common for companies to pursue greener, safer technologies. Executives are more mindful of the entire ecosystem impact of product development. Corporations and investors alike are comfortable with an altruistic slant to their rationale. Recycling vs down-cycling and what our children will inherit. Access to raw materials for making items and the impact to Earth. The fact that Tesla put Cobalt into a limited-access category speaks to the amazing capabilities of the company and the sheer dominance it has in the world. But that also means smaller players will have trouble delivering in the future at the same costs and levels.
These are all developmental questions that have allowed ZPower to interact with some of the biggest companies in the world. We're small, safe and environmentally friendly. I have to say, it's pretty awesome. This small, unknown company with a group of dedicated people trying really hard to change the world. Exhausting and rewarding. Thrilling and scary. The ups and downs we have had…it's not for the faint of heart!
AudiologyOnline: What are we talking about this time next year? Is ZPower still a player in the hearing industry?
Sara: We are. Patients and providers will have far more options and we'll be less "interesting" and more de facto. We have brilliant engineers who are going to bring out additional improvements across our battery, all Battery Door Modules and our charging firmware. Like I mentioned earlier, we're starting an advisory board made up of HCP's to help us define new product requirements. We need the HCP's to believe in us and we can only do that if we are listening to them.
AudiologyOnline: Final words?
Sara: Thank you. Thank you to the manufacturers who adopted our technology and helped bring it to the masses. Thank you to the HCP's who are adopting new technology and learning while we do. We cannot view this process as simply going along for the ride. We have to learn. We have to adapt. We have to be better every day. Thank you to everyone for their patience and support while seeing what we can achieve together. Finally, I would like to offer my email address (Sara.Sable-Antry@ZPowerbattery.com) to Hearing Care providers so they can provide us feedback and suggestions on how we can improve.
For more information, please visit www.zpowerbattery.com or the ZPower Parter Page on AudiologyOnline.