POULSBO, WA (September 23, 2019) --The Global Foundation For Children With Hearing Loss is pleased to announce that its Founder and Executive Director Paige Stringer has been selected by World of Children to receive the 2019 Health Award.
World of Children is a global recognition and funding program that exclusively focuses on a broad range of children's issues including health, education, safety and human rights. It annually recognizes founders or visionary leaders of organizations working to improve the lives of vulnerable children around the world. World of Children awards provide multi-year grant funds, educational and capacity building opportunities, and marketing and public relations support to each of its Honorees to help their programs grow and expand so they can ultimately benefit even more children.
Born with a profound hearing loss, Paige Stringer wears hearing technology to hear and speak, and the support she received when she was 11 months old was critical to her development process that allowed her to grow and thrive. Realizing her life would have been very different if she had not received the services available to her as a child, she saw an opportunity to make a difference for children in need.
Stringer established the Global Foundation For Children With Hearing Loss (GFCHL) in 2009 to help children ages 0-6 who are deaf or hard of hearing living in low and middle income countries have access to the locally-based early identification and intervention services they need during the most critical years of neurological development.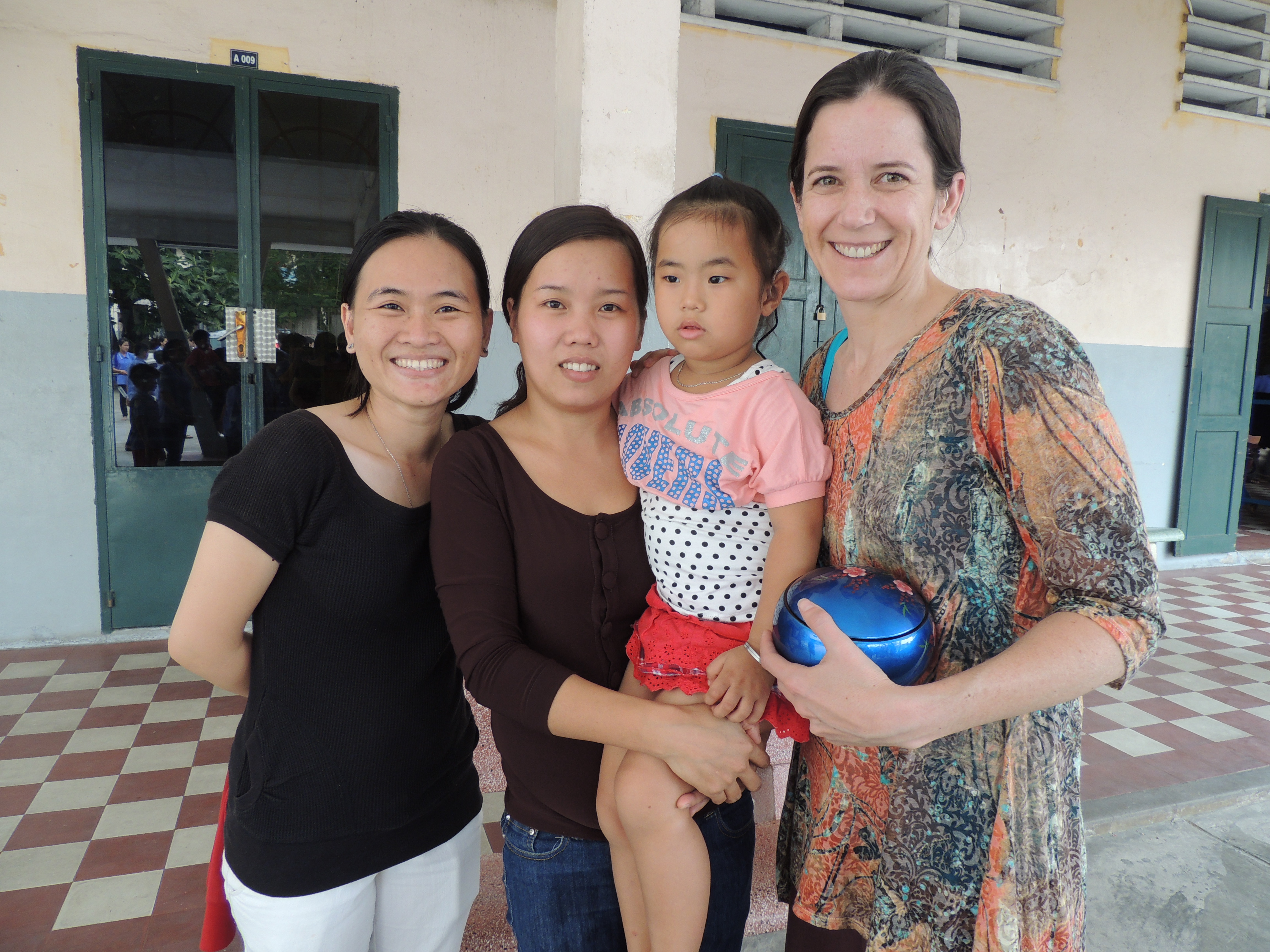 GFCHL is one of the few organizations in the world that offers an integrated approach across both hearing health care and early education for children with hearing loss living in developing countries. Its team of medical volunteers—respected leaders in audiology, speech-language pathology and auditory-verbal practice—collaborate with in-country partners to identify gaps in their healthcare systems and establish multi-year training and development programs customized to the language and culture of the country to address those needs. Its sustainable approach to creating systemic change has changed the future for thousands of children and will continue to do so for years to come. In the last 10 years, programs implemented by GFCHL in Vietnam and Mongolia have directly benefited more than 31,000 children.
As the winner of this year's award in the Health category, Stringer joins an impressive group of humanitarians addressing a range of pediatric issues across four continents. She will join them for the World of Children awards ceremony in New York City on Thursday, November 7, 2019.
The Global Foundation For Children With Hearing Loss is grateful to World of Children for this wonderful recognition of Stringer's leadership and its generous support of the GFCHL's efforts to ensure that children with hearing loss can reach their full potential --- no matter where in the world they live.
About Global Foundation For Children With Hearing Loss
The Global Foundation for Children with Hearing Loss (www.childrenwithhearingloss.org) aims to make a direct and lasting impact on babies and young children who are deaf or hard of hearing and living in
developing countries by providing them access to the locally based early identification, hearing technology, and professional expertise they need to learn to listen and talk and reach their full potential.
About World of Children
Since 1998, World of Children (www.worldofchildren.org) has dedicated more than $14 million to help fund high-impact programs founded by social entrepreneurs who have created sustainable platforms for commitment, action and dedication to serve the needs of the world's most vulnerable children. The organization has recognized nearly 130 Honorees working in the United States and 70 other countries, each of them focused on addressing the world's most pressing issues affecting children such as poverty, hunger, health, human rights, safety and education. For more information, visit worldofchildren.org, or join the community on Facebook, Twitter and Instagram.
Media Contact
Global Foundation For Children With Hearing Loss