https://www.audiologyonline.com/audiology-ceus/course/guide-to-bithermal-caloric-testing-815

The purpose of this course is to provide an in-depth discussion of the caloric testing portion of the VNG/ENG test battery. Content will include descriptions of testing procedures, analysis and interpretation of results.
Course created on May 29, 2009
Learning Outcomes
Upon completion of this workshop, the participant should be able to define the COWS acronym.
Upon completion of this workshop, the participant should be able to describe the proper procedure for performing caloric irrigations.
Upon completion of this workshop, the participant should be able to describe the difference between gain asymmetry and directional preponderance.
Reviews
144 Reviews
Presented By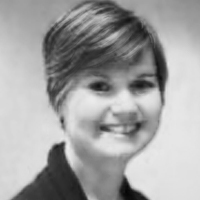 Amanda Cerka Mroz
, AuD
, FAAA, CCC-A
Clinical Project Liaison
Amanda Cerka Mroz received her BA in Communicative Disorders from the University of Northern Iowa, her MA in Audiology from The University of Memphis, and her AuD from the University of Florida. She has worked in a variety of clinical settings in Illinois and Tennessee. Amanda joined GN Otometrics in January 2007. In her current role, she coordinates projects with customer sites, develops educational materials and programs, and collaborates with product managers.
---
More
Course participation information
To ensure you are ready to participate, please complete our short Test Drive to prepare your computer to view the course.
Login and logout times will be recorded and documented.
Passing an online exam will be required to earn continuing education credit, where applicable.
Live Webinars allow presenter and participant interaction. The exam and course evaluation for these courses must be completed within 7 days of the event.
On-demand courses include texts, video and audio recordings of live webinars, and multimedia formats. The exam and course evaluation for on-demand courses must be completed within 30 days of course registration.
Event participation is free, but you must be a AudiologyOnline member to complete the exam and earn the continuing education credit.
AudiologyOnline is committed to providing equal opportunities in accordance with all applicable laws. If you are in need of a disability-related accommodation, please contact customerservice@audiologyonline.com. We will review your request and respond in a timely manner. Please note that we will require a minimum of 2 weeks to provide a reasonable accommodation for your request.
Visit our Contact us page or give us a call if you have questions.